Welcome to the second instalment in the Back to School Recipe Round Up series. I hope you were able to find some inspiration from the First Round - I have been getting some fantastic feedback!
This round is all about the granola bars (plus a few other bites snuck in there too)! Be sure to let me know what your favourite thing to include in your little ones lunch box is in the comments below.
As I mentioned in round 1, a few of these recipes do contain a little bit of refined sugar etc. If you are opposed, feel free to swap it out for some coconut sugar or other sweetener of choice.
First up, how cute are these little bento boxes from Goodie Godmother? She shares some great tips on how to pack them and what foods are best for popping in there. I would be so excited if someone packed this for my lunch 🙂
This Brown Rice Tofu Scramble from Kiipfit would be the perfect addition to one of those little Bento boxes above. Jam packed full of veggies and flavour, it would make a great lunch for a hot day.
Add some little Zucchini and Quinoa Popppers into the lunch boxes, for a fun little alternative to sandwiches. Make a batch on Sunday night, and you can freeze some for those days you 'forget' to plan something 🙂
Another great addition to those little Bento boxes (I think I am slightly obsessed over here), would be these Cold Marinated Veggies from The Tasting Page.
Athletic Avocado shared an amazing alternative to the classic PB&J in this Ultimate Grilled Almond Butter Sandwich.
These flavoursome Stuffed Cottage Cheese Fritters from Veggie Bus on Simple Route would make a great 'make-ahead' after school snack.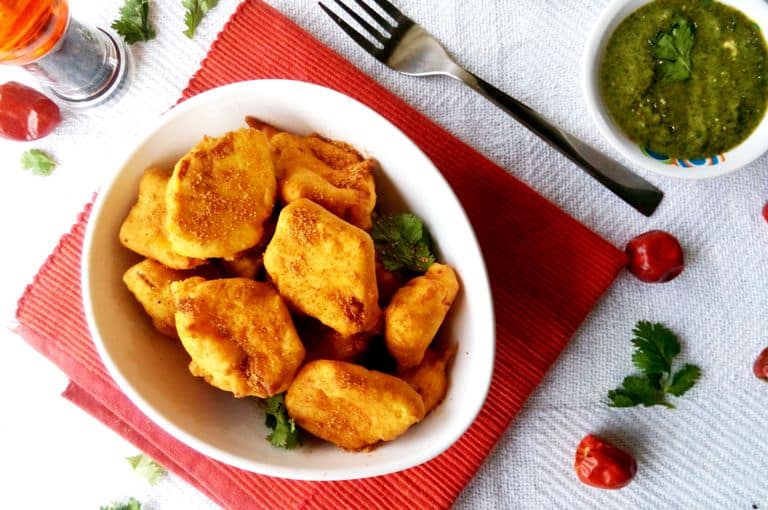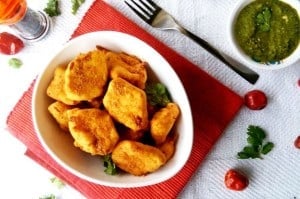 Now, to get those little chocolate addicts off the mass-produced jars of Nutella (I am talking about my younger brother here, who I am pretty sure would eat the whole jar, if he didn't know think my mum would kill him for doing so), try out some of this Homemade Nutella from Served from Scratch. Looks delicious, and if you pick your ingredients wisely, it's way better than the bought stuff!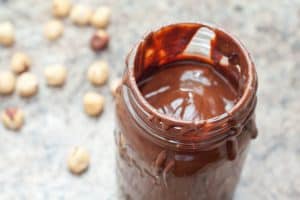 I am totally in love with this Chocolate Coconut Fudge from Haute & Healthy Living! It's made using lentils...yes, lentils! But you seriously cannot tell, and your little ones won't be able to either. No refined sugar, and absolutely delicious! They have become a fast favourite in  our house.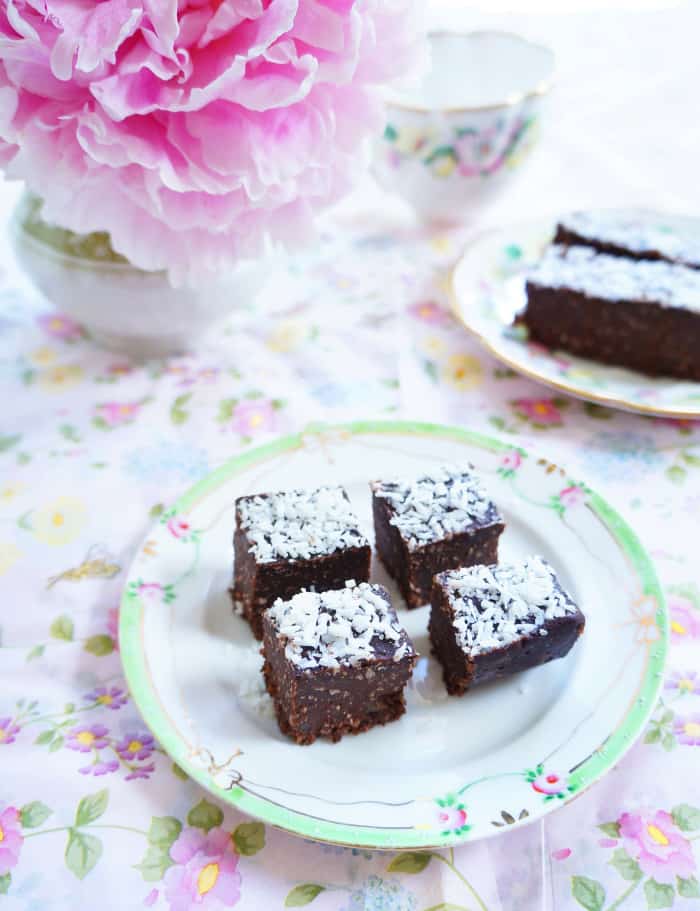 These little Cashew Chocolate Truffles are fantastic! Sweet enough to be used as a dessert, but full of all the good stuff, so totally doable as a breakfast or afternoon snack! From Peas and Peonies.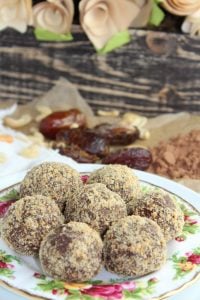 Here are some great Quinoa Oatmeal Cranberry Cookies from Gluten Free Foodsmith. A great way to sneak in some healthy grains, and a great way to have some breakfast on the go!
And what would a lunch box round up be without a Muffin recipe. This one for Chocolate Chip Banana Blueberry Muffins from Cooking LSL are great for a grab and go breakfast, or a lunch time treat.
For something a bit different, try a Grain Free Trail Mix Blondie from Cotter Crunch. A mix between a chewy, crumbly dessert bar, and a handful of your favourite trail mix.
And one last sweet bite, which would be fantastic for an after school treat! These Coconut and Chocolate Flapjacks from The Worktop sound so yummy, and the oats packed in there are sure to stop the 'i'm hungry' chant until dinner time rolls around!
And now for those GRANOLA BARS I mentioned 🙂
How about some Peanut Butter Chocolate Chip bars with a lovely crunch, from My Kitchen Craze.
These Easy Nut and Fruit Bars are amazing, and so packed with nuts and fruits, it should keep them going all afternoon! Plus they are super easy to make, which is music to any busy mum or dads ears 🙂 From Pinch and Swirl.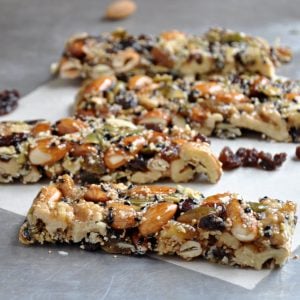 Here is another great granola bar recipe from Love Swah. This one features chia, pumpkin, sunflower and sesame seeds, so delicious! The Crap Free Muesli Bar.
And this one from Simple Caitlin C is really a dump everything in one bowl and mix kinda job - super easy! Homemade Granola Bars.
And there we have it. Another round up of great kid-friendly recipes from around the web, to pop into the lunch box, or have ready for before and after school. I hope you guys are able to find some inspiration 🙂 Let me know what you think, and be sure to leave a comment with your own lunch time ideas!