Hey guys! I didn't get around to writing up a clean eating meal plan last weekend, as my mum is visiting from Australia, and we decided to take a little family trip into San Francisco for a couple of days instead.
My husband and I even got to go away for two whole nights by ourselves (first time in three years = terribly exciting!) It was lovely. I even allowed myself to be convinced to go snowboarding again (not so lovely, but at least I pushed myself)
I am back at it this week though. So here is my clean eating meal plan for the week, using some great recipes from some very talented bloggers around the world. Be sure to check them out, and I hope you will join me in preparing at least one for a great clean eating week ahead!
MONDAY
Check out this Creamy Chicken and Rice Soup from Vitamin Sunshine. Packed full of home-made clean chicken sausage, and cauliflower - how could you say no?
TUESDAY
Keep it vegetarian on Tuesday, and enjoy these Mexican Inspired Stuffed Sweet Potatoes from Natural Girl Modern World. How could you go wrong with such a classic combination of Mexican colours and flavours, with a twist of course.
WEDNESDAY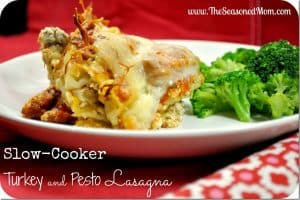 It's hump day! Break out the slow cooker for this Slow Cooker Turkey and Pesto Lasanga from The Seasoned Mom. This recipe was my first time trying lasagna in the slow cooker, and I was not disappointed! The kids will love it too.
THURSDAY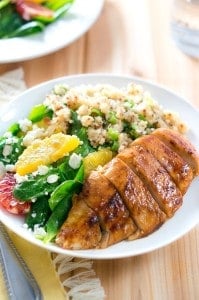 This Balsamic Glazed Chicken with Citrus Salad and Quinoa from Delicious Meets Healthy is the perfect way to celebrate Thursday. The citrus in the salad adds a great kick, and the balsamic chicken is just perfect!
FRIDAY
I plan on keeping it light on Friday, with a Baked Almond Crunch Falafel Bowl with Two Second Dressing. Not only is it delicious, but it means I can use the leftover Falafels for snacks all weekend 🙂
And that's it! Easy, right?
What are your meal plans for the week? I would love to hear about them! If you try anything from my little clean eating meal plan, leave me a note and let me know how you go. Happy eating 🙂