Take control of your health and implement these easy heart health tips today. Diet, exercise and lifestyle choices can all have an effect on our overall health, let's make it a positive one!
Disclaimer: This post includes affiliate links, and I will earn a commission if you purchase through these links. Please note that I've linked to these products purely because I recommend them and they are from companies I trust and use myself.
Heart Health Month: Small Changes You Can Make for the Health of Your Body And Heart
Heart disease is the leading cause of death for both men and women.
Whether you're younger or older, heart health, or your overall health, should be a focus. The choices we make when we're younger can severely affect our health when we're older.
The month of February is heart health month therefore, I'm going to share some small everyday changes you can make for the health of your heart.
Exercise For Heart Health
You might not think this can be a small change but, it definitely can be. It doesn't take intense exercise to keep your heart healthy.
Adding in a small walk every day, choosing to take the stairs instead of the elevator, or parking farther back in the parking lot and walking further when going to the store are all good adjustments. None of them too big, but if done consistently, they will make a huge difference in your heart health as you age.
Looking to kick it up a notch? Invest in a fitness tracker and make sure you get your 10,000 steps in each and every day. These can be handy for logging your water intake as well, another way to improve your overall health. I use this one because I like how simple it is, but there are plenty on the market to choose from:
Eating Healthy Foods For The Health Of Your Heart
Choosing healthful meal and snack options can help you avoid heart disease and its complications. Be sure to eat plenty of fresh fruits and vegetables and fewer processed foods.
This may seem like a huge change but keep it easy and start small. By setting smaller goals you will make big changes in your eating habits without even noticing.
Lower Your Sodium Intake
Most people eat way more sodium (salt) than they really should.
To lower the amount of sodium in your diet, follow these tips when you go food shopping:
Choose fresh instead of processed foods when you can;

Use the Nutrition Facts label to check the amount of sodium. Compare labels to find products with less salt. Look for foods with 5% Daily Value (DV) or less for sodium. A DV of 20% or more is high;

When you cook grains, don't add salt;

Look for foods labeled "low sodium" or "no salt added." Things like canned tomatoes can be sneakily loaded with salt, so be sure to check out that label;

If you use a lot of salt in your diet, try and reduce it a little bit at a time. Season your food with extra spices such as cumin, paprika or basil instead of adding extra salt.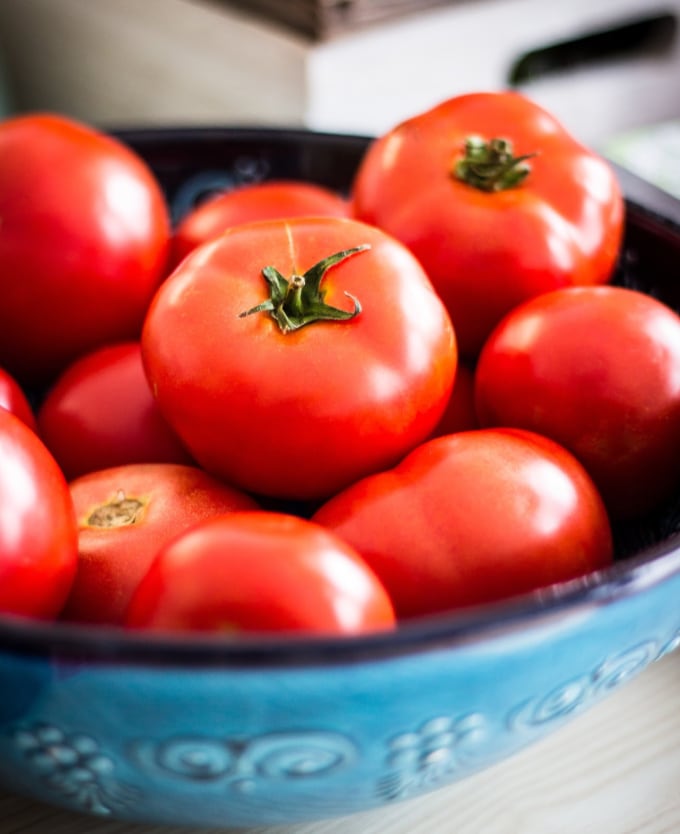 Eat More Fruits and Veggies
Start adding more fruit and vegetables into your diet.
Leafy green vegetables like spinach, kale, and collard greens are well-known for their wealth of vitamins, minerals and antioxidants and are easy to add to salads, wraps, sandwiches and smoothies. Try adding these to your next shopping list:
Any fresh fruits, like apples, oranges, or bananas;

Any fresh vegetables, like spinach, carrots, or broccoli;

Frozen vegetables without added butter or sauce;

Canned vegetables that are low in sodium or have no salt added (rinse canned vegetables to remove some of the sodium);

Low-sodium vegetable juice;

Frozen, canned, or dried fruit with no added sugars.
Check out these recipes if you need some inspiration:
I know that it can sometimes be a struggle to fit in all the fruits and veggies your body needs, especially on a busy day or when you are traveling. For these times I usually have on hand some small one serve packs of Miracle Reds from Macro Life Naturals. Miracle Reds is a fierce heart protector, full of antioxidants, cholesterol-lowering plant sterols and immune boosting nutrients and herbs.
Personally, I use this brand because there is no added sugar and nothing artificial (Non-GMO). I can carry the little sachets in my handbag for whenever I need them, just add water. There are lots of alternative brands on the market, so have a look and see what works for you.
If you are interested in Miracle Reds, check them out here: Macro Life Naturals. Whole Food Bellies readers can get 20% off their order by using the code wholefoodbellies10 at checkout.
Smoke and Alcohol
Quit smoking and stay away from secondhand smoke. If you drink alcohol, try to drink only in moderation. I find that having a batch of freshly brewed iced tea or something equally delicious in the fridge makes a great easy to grab option.
Keep Stress to a Minimum
When life gets busy it can be so easy to get stressed out and stay that ways for days (or weeks or even months at a time). This can have a huge impact on your health. Try to keep the things that make you overly stressed to a minimum, your heart will thank you down the road.
Check out your local yoga studio, or even find a good yoga channel on You Tube if you are more likely to do it at home;

Meditation is a great practice to get started on as well, and this can be as easy as taking 5 minutes at the end of every day to sit in silence and center yourself. There are plenty of apps available that can take you on a guided meditation, or turn to You Tube again;

Take a bath. Pop some Epsom salts in there, along with a good quality lavender oil and give yourself some time to just be;
Find what brings you peace and lets your mind be still. For me it is taking a walk by the ocean, for you it might be going for a hike, walking around the block, riding your bike or going fishing. If it ties in with getting some exercise then you are killing two birds with one stone!
There are many other ways to keep your heart healthy, these are just a few. How do you ensure your heart stays healthy? I would love to hear your tips!
How do you keep your heart healthy? #hearthealth
Medical Disclaimer. This Content is not intended to be a substitute for professional medical advice, diagnosis, or treatment. Always seek the advice of your physician or other qualified health providers with any questions you may have regarding a medical condition.