Welcome to round 2 of Friday Finds.
What A Week!!
You guys, I have been trying to keep my house immaculate all week for showings. With 3 little kids, that is not an easy feat and I definitely feel like I have been yelling way too much. One realtor gave me 20 minutes notice before arriving. The poor kids have never moved so fast in their lives to tidy up legos and throw everything in cupboards.
Also, I rented an airbnb to get us out of cleaning mode for a few days...and I was bitten by a black widow there....that was fun.
Disclaimer: This post includes affiliate links, and I will earn a commission if you purchase through these links. Please note that I've linked to these products purely because I recommend them and they are from companies I trust and use myself.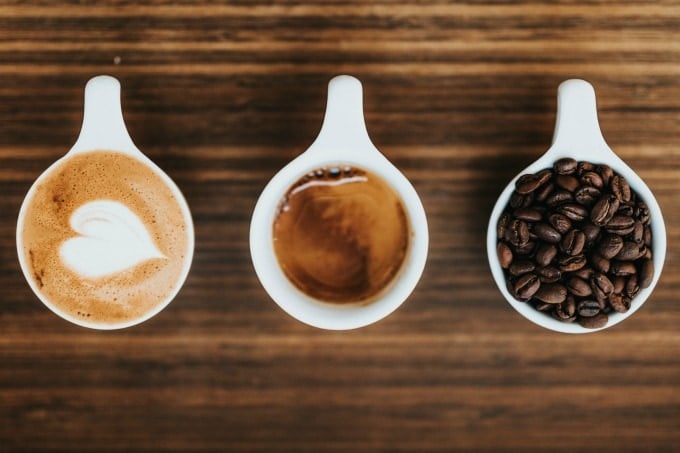 I don't tend to share a lot of deals with you guys, but this one I could not pass up.
I have been using Butcher box for the past couple of months now and absolutely love their produce. It is my top source to get 100% grass-fed and grass-finished beef, free range organic chicken and heritage breed pork. After doing a taste test between their filet mignons and the ones we had previously been buying from Costco I made the full switch and haven't looked back. Even the kids noticed the difference - little food snobs that they are.
All you need to do is order your first ButcherBox today and you will get TWO FREE POUNDS of grass-fed and grass-finished ground beef in EVERY SINGLE box you receive for the life of your membership! No strings attached.
Great right! Check them out, you can cancel any time.
Now For A Cookbook Giveaway
Sarah Walker Caron's new cookbook The Super Easy 5-Ingredient Cookbook offers 100 recipes that save you time, effort, and money without sacrificing taste. She has been kind enough to supply me with a copy to GIVEAWAY to my lovely readers.
Pop over to this post and let me know your favorite kitchen hack and you are in with a chance!
What Else Are We Loving?
Eating: Loving this French Onion Soup from Pinch and Swirl
Drinking: Homemade cold brew coffee with a splash of coconut milk and vanilla and LOTS of ice.
Reading: I have a few on the go right now including:
Watching: The new season of Wentworth was just released on Netflix and I have been loving it. It's a bit full on, not for the weak stomached. For those of you that haven't heard of it, it's the Australian answer to OITNB but so much more real and gritty.
Loving: This non-alcoholic dinner party being hosted in Portland by 5 sober chefs. 
Recommending: I'm just going to mention that Buther Box deal above. Free ground beef in every box is such a great deal.
New On The Blog This Week
Despite having a super busy week (hello spider bite) I have managed to whip up some AMAZING new recipes for the blog. Be sure to swing by and check them out:
6 Ingredient Teriyaki Salmon Rice Bowls
This recipe is from The Super Easy 5 Ingredient Cookbook I mentioned above. Win a copy here.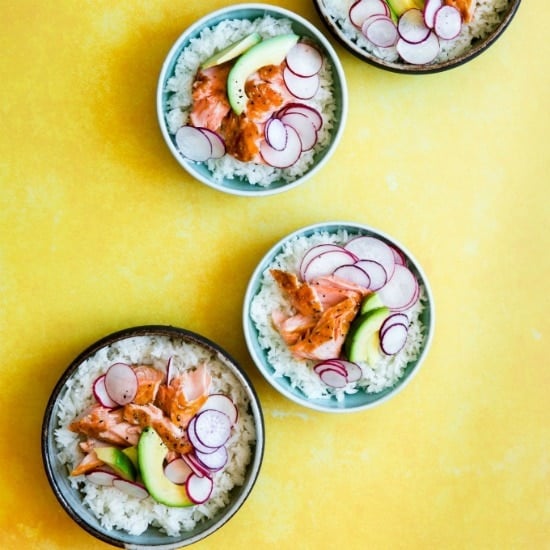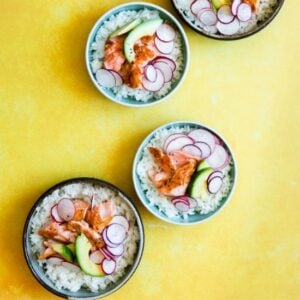 Almond Butter Coconut Toast with Chocolate Drizzle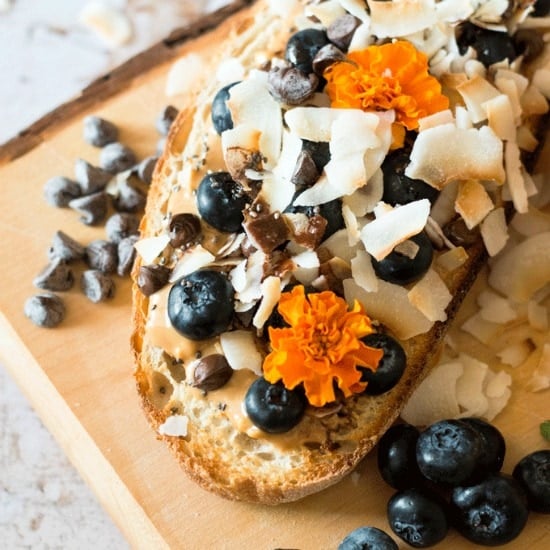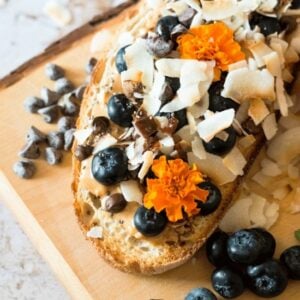 And that is that for friday finds September the Giveaway edition.
Hope you have an amazing weekend and I shall see you next week for more foodie fun!