Let's try something new for September. Welcome to the first installation of Friday Finds.
Someone recently told me that they LOVE it when people they follow online share little tidbits about their lives. I am not a sharer, and the whole sharing thing has come slowly for me (I have been getting better at it on Instagram Stories, but it can definitely feel a bit like pulling teeth at times 🙂 ). I am willing to try anything once, so for September let's change things up a bit and see how we go.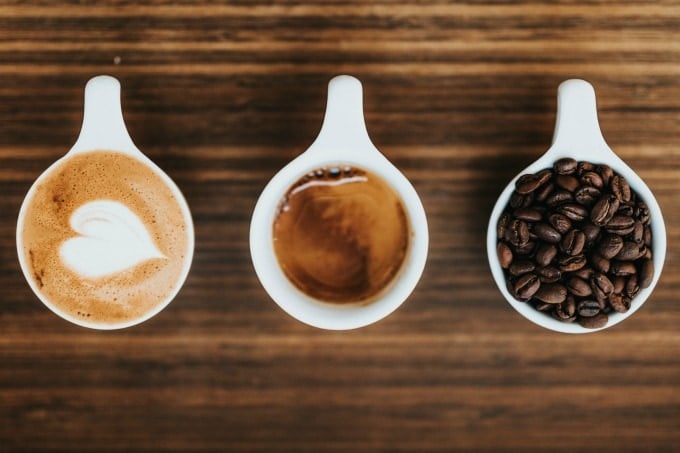 On that note, every Friday (for the rest of September at least) I will be finishing up the week by giving a little bit of an insight into recipes we have been loving in the whole food bellies house, both mine and those from around the web. I also want to share any good reads I come across and any great products that I find, love and recommend wholeheartedly.
New at Whole Food Bellies This Week
Before I delve into the world of food I have a BIG announcement to share. Drumroll, please... WE ARE MOVING BACK TO AUSTRALIA!!! After 5 years in California, we have decided to move back to our hometown in Australia. Our house hit the market today and I am having all the feels. Wish me luck! Also: bring on the amazing coffee!!
Oatmeal, Sweet Potato, Banana and Date Muffins: Studded with sticky dates and rolled oats, these Oatmeal Sweet Potato Banana and Date Muffins are the perfect addition to lunchboxes, as a snack when you are on the go or served alongside a cup of tea for a delightful afternoon break.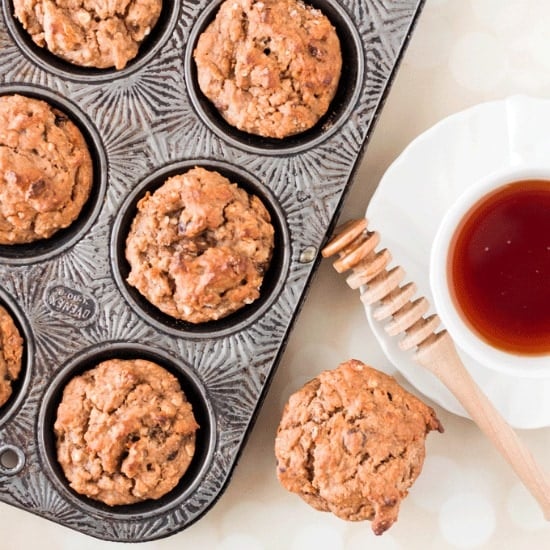 Vegan Tomato Cream Sauce and Spaghetti: An oldie, but a goodie, this is a staple recipe to have in your house on those nights when you need dinner on the table in 20 minutes and you haven't had a chance to venture to the grocery store yet. Creamy, delicious and nutritious, this is the perfect meal for big and little ones alike.
Recipes From Other Bloggers We Have Been Loving
Rustic Italian Pizza Dough Recipe from Ciao Florentina. I cannot even count how many times we have used this pizza recipe, and it has been perfect every single time. I don't even have to look it up anymore as we have made it so many times I have it memorized!!
I also made this Instant Pot Cuban Mojo with some fresh grapefruit from my neighbor, and it was just delicious. I ended up with a heap of leftovers that will be great in some sliders with coleslaw on a soccer night.
Good Reads, Podcasts, and Videos
Podcasts:
My Dad Wrote a Porno.....this is hilarious! Crass British humor, not for the faint-hearted. I listened to my first episode while out walking the dog, and I must have looked like the biggest eejit covering my mouth to laugh every few minutes. I did get some weird looks. Thanks to my lovely friend Mel for the recommendation.
Books:
I just bought I'm Just Happy To Be Here from one of my all-time favorite bloggers Janelle Hanchett from Renegade Mothering. She is a holds nothing back mom blogger, and I just love how real her posts are. She gives me all the feels, and I have certainly ugly cried at more than one of her posts. I haven't read the book yet, but it is the first thing making it into my beach bag when we head off on vacation next week.
I feel like I should provide a language warning though. Consider yourself warned  😛
Videos:
I love this YouTube channel that is saving unique recipes from extinction by filming
Grannies Making Pasta
. 
🍝So cute and so necessary. 
I have been working on my arms at home this week as I can't make it to the gym, and have been using this video from
Live Fit Girls
on YouTube.
My Favorite Finds/ Things I Can't Live Without
I have been drinking this tea on repeat for the last two months. You don't have to be doing a full on detox to reap the benefits, plus it helps cut down on my caffeine addiction, which is a huge plus!
I am onto my LAST bar of
Manoa chocolate
(I brought so much of this stuff back from our last vacation). My daughter and I had the best chocolate tasting experience at their little place in Waikiki, they were so lovely and the chocolate is on point.
With having the house on the market (and trying to keep it clean with 3 kids, what am I thinking?!?) I have been looking for some shortcuts when it comes to food for their lunchboxes. I bought a box of this Kodiak pancake mix and used it to make some mini muffins. I threw in a ton of blueberries and the kids have been loving them.
And that is that! If your kids went back to school this week, then big hugs and good luck!! Be sure to follow along on Instagram Stories next week when I share my eating on the go snacks with you (we are living in an airbnb for the first few days of the house being on the market so I can stop going crazy with cleaning and tidying all the things). Happy Eating.
Donna
xx