I was sitting having a coffee and meal planning for the week, and I figured since I was doing all the ground work for a healthy and nutritious week, I may as well share it with you guys, right? Even if you just use one meal for your from scratch inspiration, it's better than nothing, right?
So here it is. This is what my little family will be eating this week, and I hope you guys will join us, in spirit at least 🙂
If you haven't engaged in meal planning before, it's pretty simple. Pick what you want to eat for the week, write a list for the grocery store, shop for what you need and get on with it 🙂 I hope you find some inspiration. Have a great week!
MONDAY
Ok guys, let's start the week off right. Meatless Monday with some Nutty Ginger Tamari Quinoa Salad from Bam's Kitchen.
TUESDAY
This Baked Salmon with Lemon, Dill and Parsley from Simply Fresh Dinners will be ready in twenty minutes from start to finish.
WEDNESDAY
Pop the chicken in the marinade before bed on Tuesday night to give this chicken a pop of flavour to die for. One Pot Chicken Fajitas from The Girl and the Kitchen is a great dish to celebrate hump day in style.
THURSDAY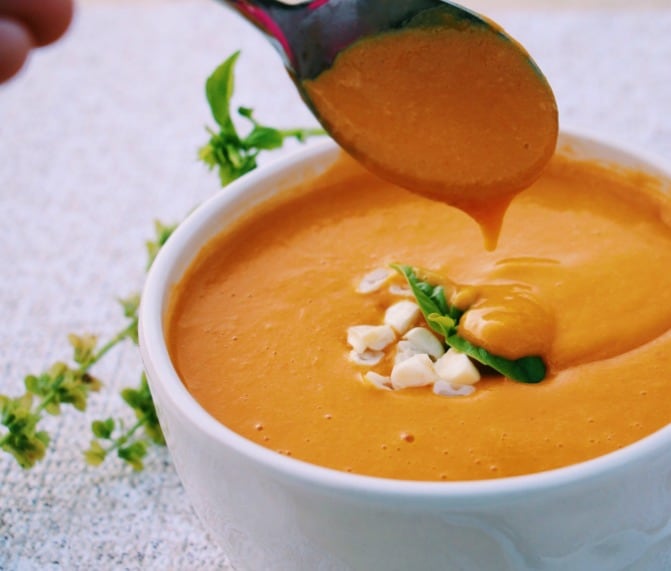 Now I don't know about you, but by Thursday I am usually starting to waiver in my determination to cook from scratch every night. So I have made Thursday night my super quick dinner night. This Sweet Potato and Corn Chowder will do the trick. If you have a bit of extra time, you could always whip up some 40 Minute Honey Wheat Dinner Rolls as well, and feel super awesome 🙂
FRIDAY
It's Friday! Yay 🙂 Let's celebrate by having some fake-out. This Spicy Rice Noodle Salad from Omnivore's Kitchen is quick and easy to prepare, perfect for a chilled out Friday night. Of course, if you have little ones, cut down on the spice. If you like a little meat, you can always add some grilled steak to the top.
Have a great week, and happy meal planning 🙂