A beautiful roasted vegetable and spinach pesto lasagna starring only the freshest ingredients. Guaranteed to satisfy even the hungriest belly.
Most people have a certain dish that features prominently throughout their lives. Usually it's a celebration cake or some traditional recipe passed down trough the family over the generations. For me that dish is lasagna. And no, I am not Italian.
Personally, I have never been a huge fan. All that meat, cheese and pasta...so heavy it just hurts my tummy to think about. But, for a lot of important people in my life, it is their favourite dish of all time...so it has become a bit of a constant.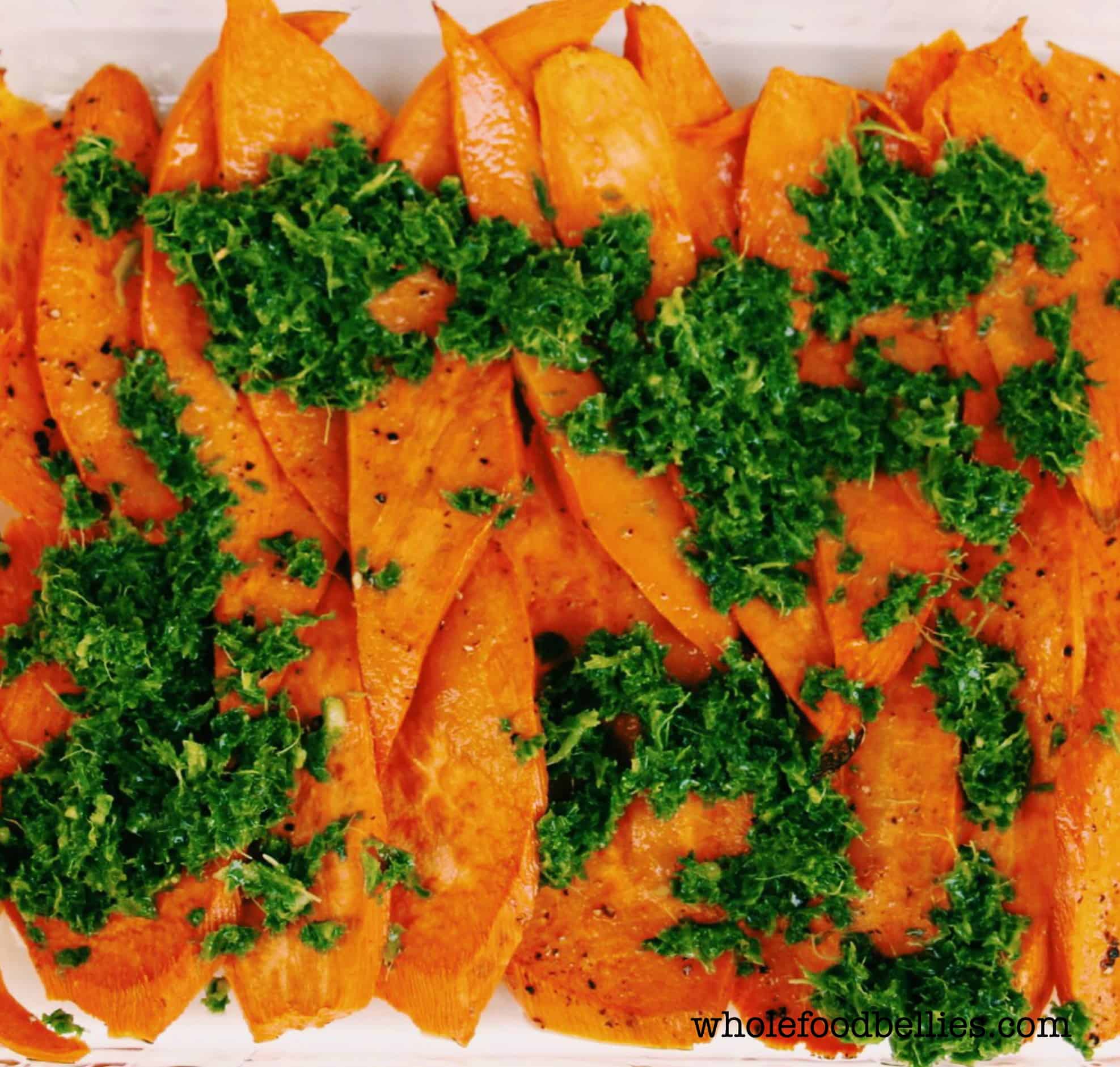 For my brother, it was THE dish he asked mum to make for his special birthday dinner growing up. In fact, he is now well into his twentie's and mum still makes it for him every year, candlelit setting and all (he is a sensitive soul, my brother).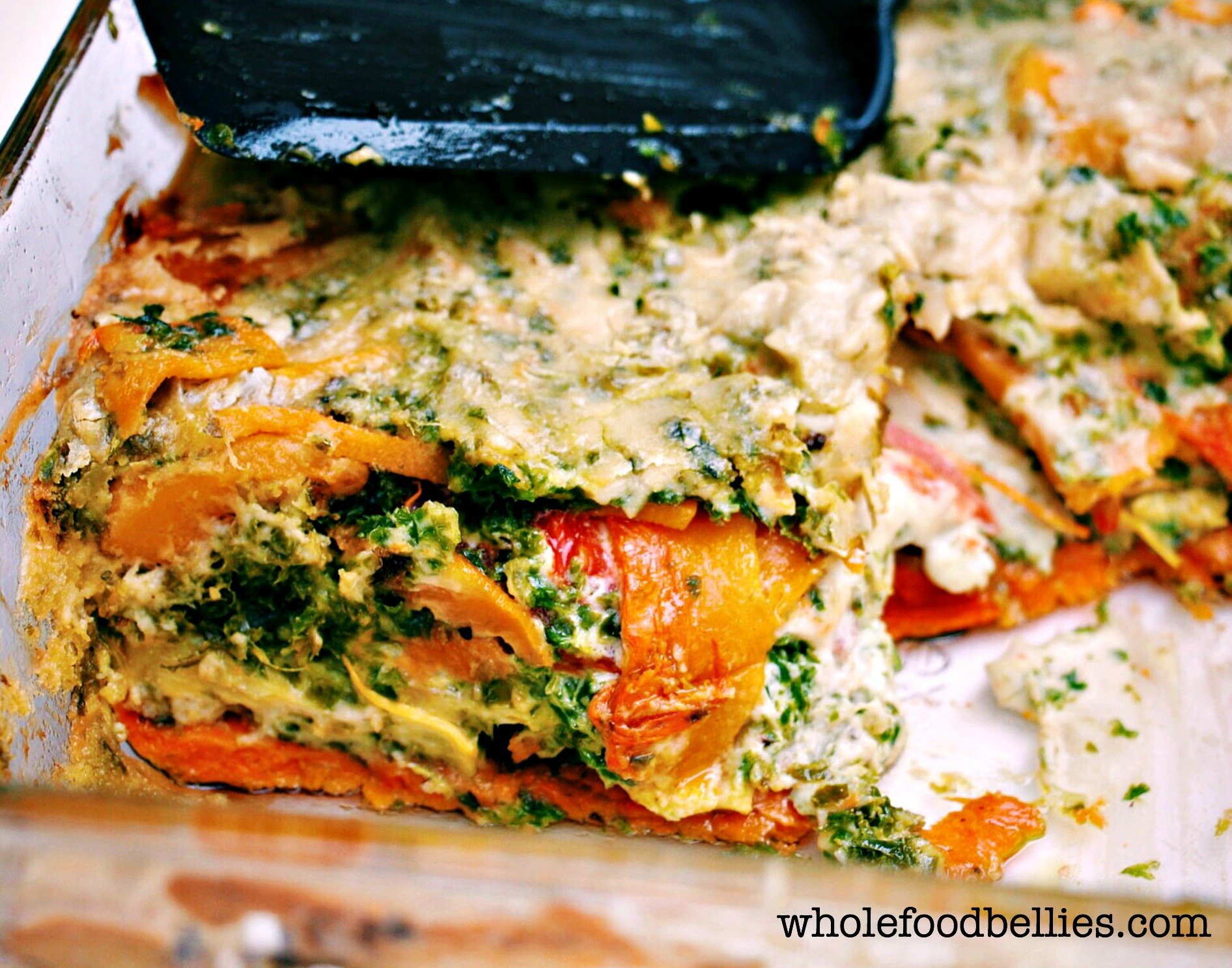 For my husband, it has been his 'go to' dish since we first started living together, and I had to go away for work or holidays, and wouldn't be around to eat with him for a couple of days. He would go to Aldi and buy one of those massive family sized concoctions and eat it over a few days. He can totally cook (in fact, he is an awesome cook when the notion takes him), it's just of those things I would never buy, so for him it has always been a true guilty pleasure.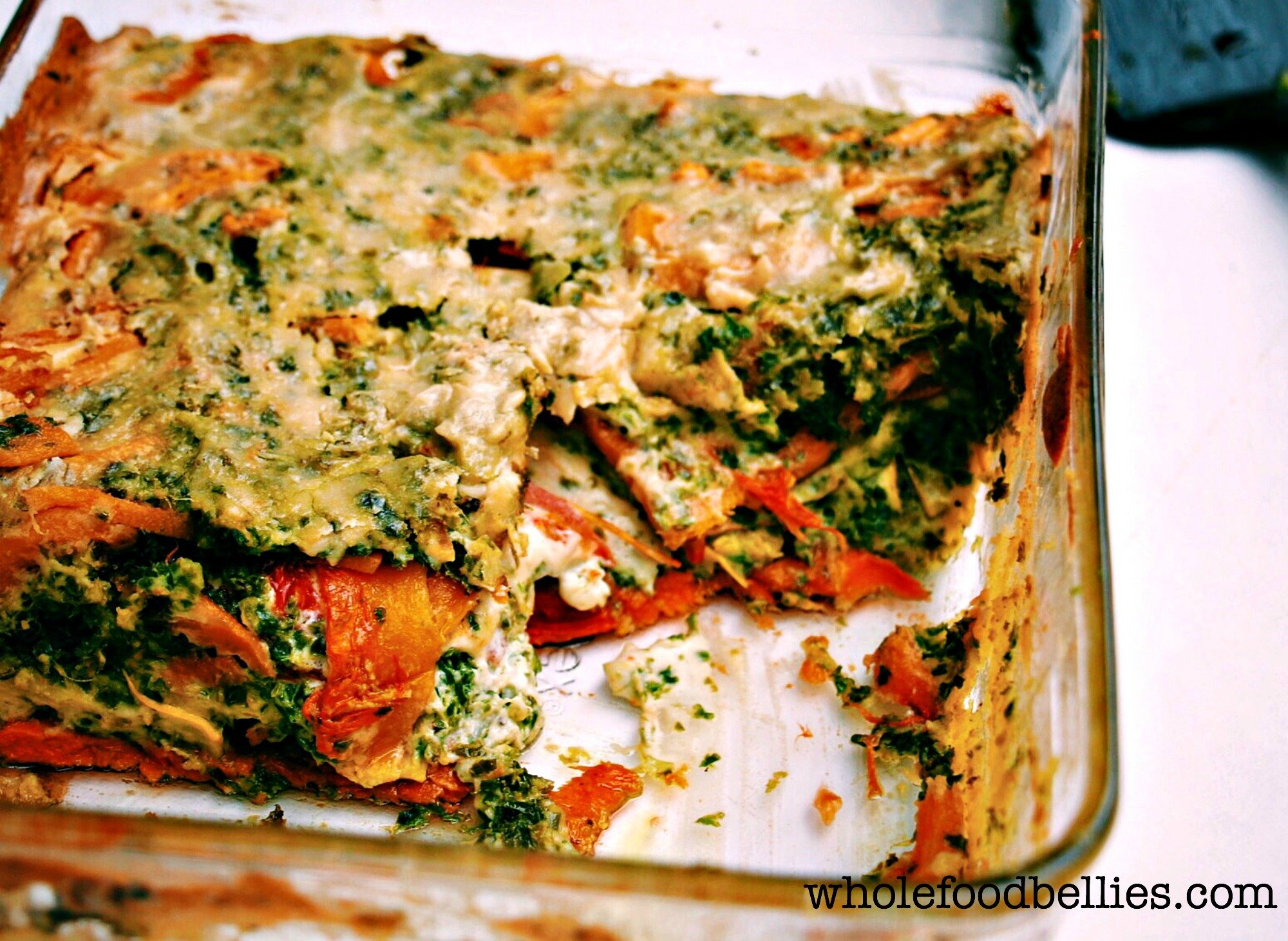 This lasagna love takes a whole new level when it comes to my father in law...last year he came to visit us the whole way from Australia pretty much just to eat the 10 layer lasagna at Biba Restaurant (I have no affiliations, but the food at this place is amazing). At the time he claimed it was to visit the grandkids (and us)...but seeing as we made two trips to Biba over 5 days while he was here, I beg to differ.
In an effort to keep the lasagna love going (and to empty my expanding veggie drawer) I put together this vegan and gluten free roasted vegetable and spinach pesto lasagna. I left out the traditional layers of pasta; and I will never look back!
Sounds boring, I know...what's a lasagna without meat, cheese and pasta? It's delicious that's what it is!! Both kids and the hubby devoured it (my 8 month old had like 3 servings...he is a baby food monster) and it was so comforting in only the way a lasagna can be; but without the lead belly that usually follows. If you like lasagna, then be sure to try out roasted vegetable and spinach pesto lasagna, I promise you won't be disappointed!!
Print Recipe
Roasted Vegetable and Spinach Pesto Lasagna
A beautiful vegan take on lasagna starring spinach pesto, cashew cream cheese (that actually tastes like cheese) and plenty of fresh vegetables. Guaranteed to satisfy even the hungriest belly.
Ingredients
2

cups

cashews

soaked for about 2 hours and drained

1/2

cup

water

1/2

tsp

garlic powder

1

tsp

salt

Juice of 1 lemon

1

tsp

nutritional yeast

4

cups

spinach or kale

ripped with stems removed

2

cloves

garlic

2

tsp

nutritional yeast

1/3

cup

olive oil

pinch of salt and pepper

1

small butternut squash

1

large sweet potato

2

medium zucchini

3

tsp

olive oil

3

tomatoes

sliced
Instructions
Pre-heat the oven to 450 degrees and line 2 baking sheets with parchment paper

Drain the soaked cashews and add to a blender with 1/2 cup water, 1/2 tsp garlic powder, 1 tsp salt, juice of 1 lemon and 1 tsp nutritional yeast. Mix until smooth and set aside. (This will be your béchamel)

For the pesto add the spinach/kale, 2 cloves garlic, 2 tsp nutritional yeast, 1/3 cup olive oil, dash of salt and pepper to a food processor and blend. Add more olive oil as necessary. Set aside

Peel the butternut squash and the sweet potato and cut into 1/4 inch thick slices (remove the seeds from the squash). Slice the zucchini lengthwise so you have big long strips

Toss the squash, sweet potato and zucchini slices with 3 tsp olive oil and season with salt and pepper. Arrange the slices in a single layer on the baking sheets and roast for 20 minutes until tender

Reduce the heat to 350 degrees and let the roasted vegetables cool for about 10 minutes

Lightly grease an oven proof dish and arrange your lasagna. Layer the sweet potato slices on the bottom of the dish so that they are slightly overlapping. Then add some pesto and cashew cheese sauce.

Add another layer with tomatoes, another with the zucchini and another with the squash. Each time adding some pesto and cashew cheese between the vegetable layers. Add any remaining cashew cheese to the top of the lasagne.

Bake for approx. 25-30 minutes and serve!
Notes
If you have a high powered blender you probably don't need to soak the cashews first - I don't.
Nutrition
Calories:
347
kcal
|
Carbohydrates:
39
g
|
Protein:
7.4
g
|
Fat:
20.3
g
|
Saturated Fat:
3.2
g
|
Sodium:
435
mg
|
Fiber:
7
g
|
Sugar:
7
g