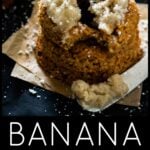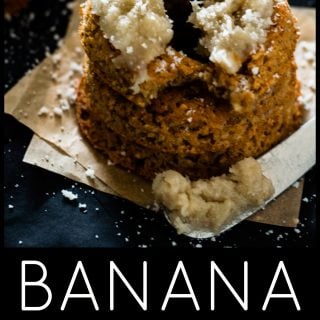 Banana and coconut butter frosting requires only 2 ingredients and 3 minutes to whip up. Use it on cupcakes, pancakes or homemade doughnuts.
Pop the coconut butter, banana and salt into a blender and blend until the consistency is super smooth

Pop into the fridge for 10 minutes and then spread on whatever your heart desires. I recommend pancakes, doughnuts and cupcakes
Variations: pop some vanilla in there for vanilla frosting, pop a strawberry in there for pink frosting, blueberries for blues frosting etc
Nutrition Facts
Banana and Coconut Butter Frosting
Amount Per Serving
Calories 199
Calories from Fat 163
% Daily Value*
Fat 18.1g28%
Sodium 18mg1%
Carbohydrates 10.4g3%
Protein 2.2g4%
* Percent Daily Values are based on a 2000 calorie diet.