You guys, this green olive and smashed chickpea spread seriously makes the most satisfying lunch!
Around here, by the time it gets to lunch, I am usually ready to eat someone's arm. Although breakfast tends to be my favourite meal of the day (see here and here), it takes me so long to 'wake-up' and be ready to eat, that we are usually heading on our adventure for the day when my belly is finally ready. So I nibble, and make up for it at lunch.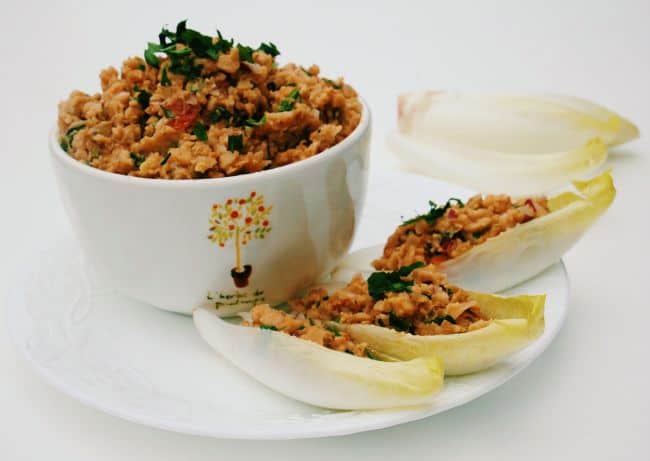 I have noticed smashed chickpeas on a lot of menus lately, but I figured the kids wouldn't eat them, and as they tend to share our food, I never order them (I don't like to have to do the whole bribing cajoling them to eat lunch thing in public). So today, my toddler once again requested peanut butter sandwiches for lunch. I took this as my opportunity to make something new for myself, as they were happily munching down their PB.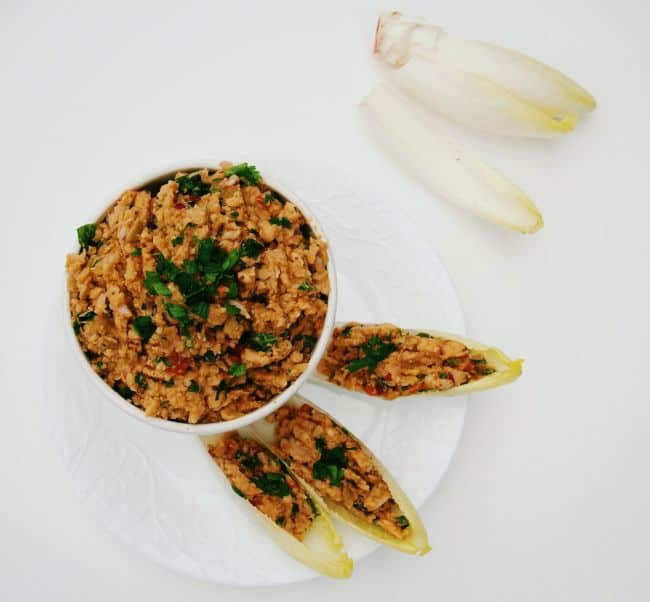 Can I just say YUM! This Green Olive and Smashed Chickpea Spread is my new favourite lunch (it changes often 🙂 ). Packed full of protein and so, so filling. Seriously, I had one salad and smashed chickpea sandwich, and I was full to bursting. And I eat a lot.
Oh and be sure to try it on the kids. I didn't offer it to mine, as I assumed it wouldn't be well received….of course they both wanted some, and the littlest ended up eating it by the spoonful! It's super quick to put together as well, which is quite handy when the lunch time rush rolls around, and everyone is acting all starved and crazy.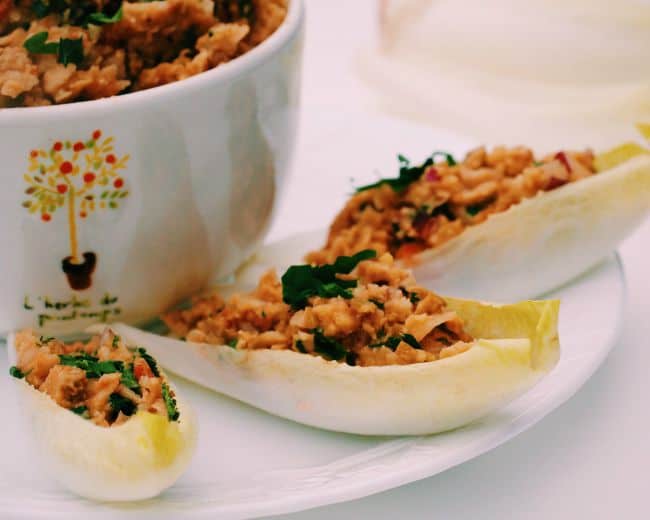 Let me know what you think.Be sure to leave a comment, like on Facebook, Tweet to Twitter or Pin to Pinterest for later. Happy eating 🙂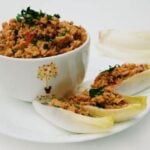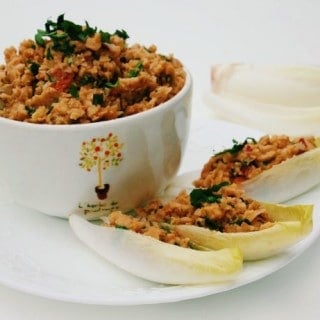 Green Olive and Smashed Chickpea Spread
The perfect spread for sandwiches, wraps, or stuffed into a lettuce leaf for a wholly satisfying, protein and flavour filled lunch
Ingredients
1

can chickpeas

drained

1/4

cup

green olives

pitted and finely chopped

1/2

small red onion

finely chopped

1/2

tomato

finely chopped

1

tbsp

fresh lemon juice

1

clove

garlic

crushed

1/4

cup

finely chopped parsley

1

tbsp

extra virgin olive oil

1/2

tsp

dried oregano

1/2

tsp

dried thyme

1/4

tsp

smoked paprika

salt and pepper to taste
Instructions
In a small bowl mash the chickpeas with the back of a fork, or a potato masher. Chickpeas should be quite smooth, with a few chunky bits left in there

Add in all other ingredients, and mix well to combine

Serve in a sandwich or wrap, stuffed into an endive or lettuce leaf, or even as a dip with some crackers
Nutrition Facts
Green Olive and Smashed Chickpea Spread
Amount Per Serving
Calories 109
Calories from Fat 54
% Daily Value*
Fat 6g9%
Sodium 207mg9%
Carbohydrates 11.6g4%
Protein 2.8g6%
* Percent Daily Values are based on a 2000 calorie diet.