If you haven't tried your hand at homemade chocolate year, now is the time!
You may have realised by now that I am a huge chocolate fan. Like, really huge. If you haven't (where have you been?), then, check out my other favourite chocolate based recipes like salted caramel and macadamia nut clusters, raspberry choc chunk crunch granola,or chocolate raspberry truffles. They sound delicious, right? Now, check out this Easy Homemade Chocolate.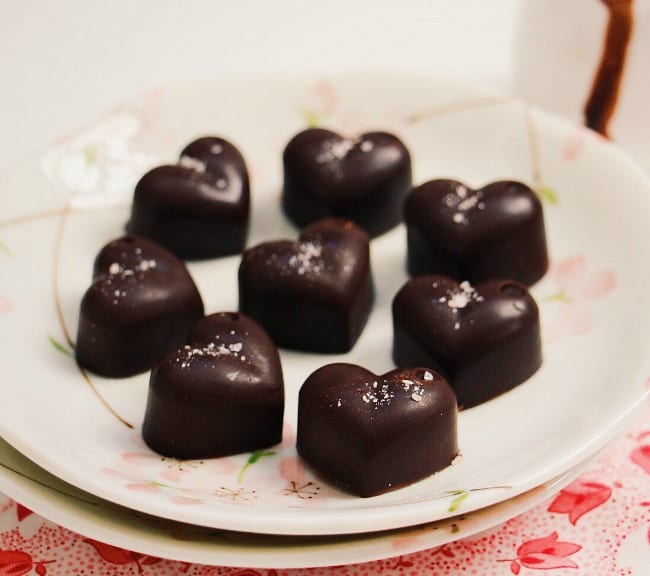 As a kid, my brother and I used to compete to see who could collect the most chocolate from selection boxes from our aunts and uncles at Christmas time. I don't know if you have selection boxes here in the States, but basically, they are decorated boxes with like 10 candy bars in there. Dangerous stuff! The one year I remember winning, my brother bit me so hard he broke the skin. He really likes chocolate too. I didn't win again.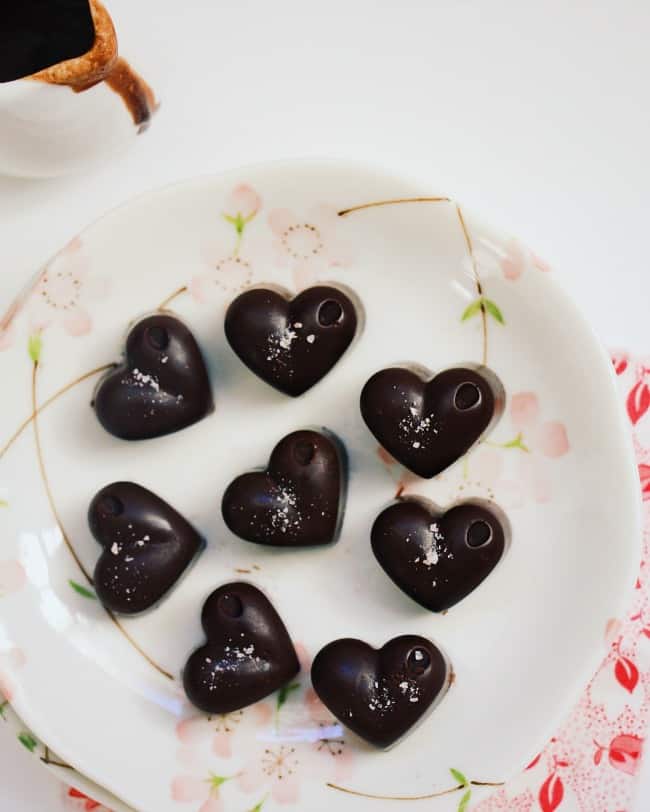 Now, with holiday season very much upon us, it is the perfect time to set up shop in your own kitchen, and start pumping out some delicious homemade chocolate treats. You don't even have to give them away, it's a lovely gesture just to have some on the table to have with a wee cup of tea if someone pops around. It's also very handy to have some on hand in case someone pops around with a gift, and you haven't bought them anything....speaking from personal experience here!
I use this recipe as my base, and go from there. I usually like to add some fruits, nuts or more chocolate to make it more exciting. However, if you happen to come across some super cute heart-shaped chocolate moulds, like the ones I found (as seen in the pictures), then plain chocolate is fancy enough.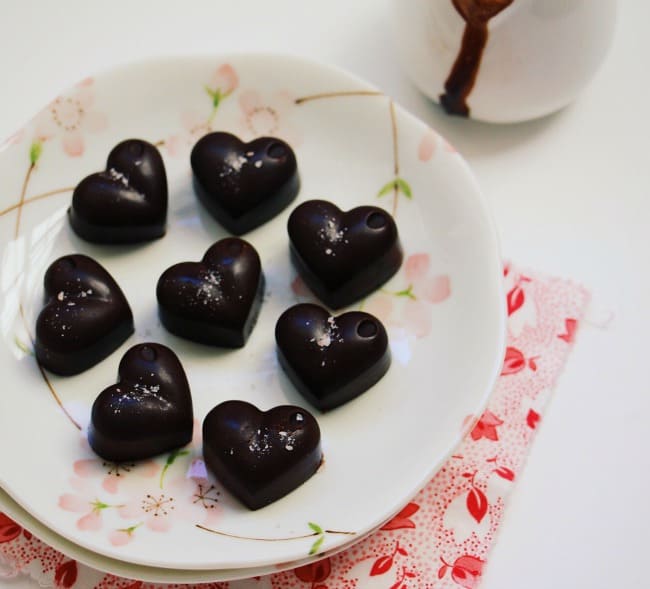 I have been whipping up lots of choccie treats over the past couple of weeks, using this Easy Homemade Chocolate as a base. I plan on sharing them with you (as soon as everyone stops eating them before I get the photos taken). So make sure to pop back and check them out, and get your chocolate fix.
Do you tend to eat a lot of chocolate over the holidays (or in general...I won't judge)? I would love to hear from you. Be sure to leave a comment, like on Facebook, or pin to Pinterest for when you have some time to spend in the kitchen. Happy eating!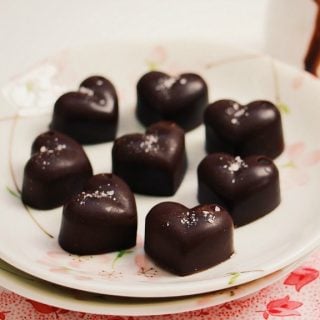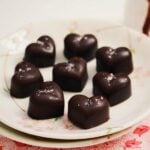 Print Recipe
Homemade Chocolate
Impress your loved ones with these Homemade Chocolates. Only three ingredients and free from refined sugar.
Ingredients
1/2

cup

melted coconut oil

1/4

cup

raw cacao powder

2 1/2

tbsp

pure maple syrup

1/4

tsp

sea salt

Himalayan pink salt for topping
Instructions
In a medium sized bowl, whisk together the coconut oil, cacao powder, maple syrup and sea salt until everything is well combined and no lumps are present

Pop into moulds of choice and pop into the freezer for 5 minutes , or until firm

Remove from freezer, sprinkle with a little bit of pink himalayan salt and serve
Notes
Storage: serve immediately, or keep stored in and airtight container in the fridge or freezer
Nutrition
Calories:
148
kcal
|
Carbohydrates:
7.7
g
|
Protein:
1.3
g
|
Fat:
12.7
g
|
Saturated Fat:
11.8
g
|
Sodium:
22
mg
|
Fiber:
1.8
g
|
Sugar:
3.3
g