Chia seeds are little powerhouses when it comes to nutrition. They are also super versatile and can be used in both sweet and savory dishes. If you have been trying to find more ways to include chia seeds in your diet, then check out these savory chia seed recipes for some new and imaginative ideas that you can incorporate into your everyday life.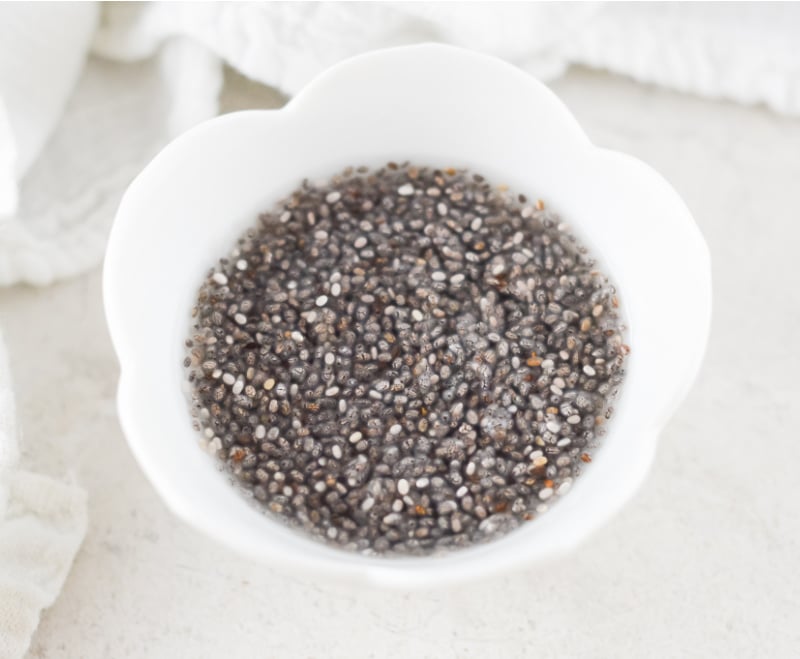 Chia Seeds
Chia seeds have become a bit of a celebrity in the healthy food blogging sphere, especially when it comes to making the new favorite healthy snack which is chia pudding.
It is heralded as being amazing for digestive health and is a bit of a good fat.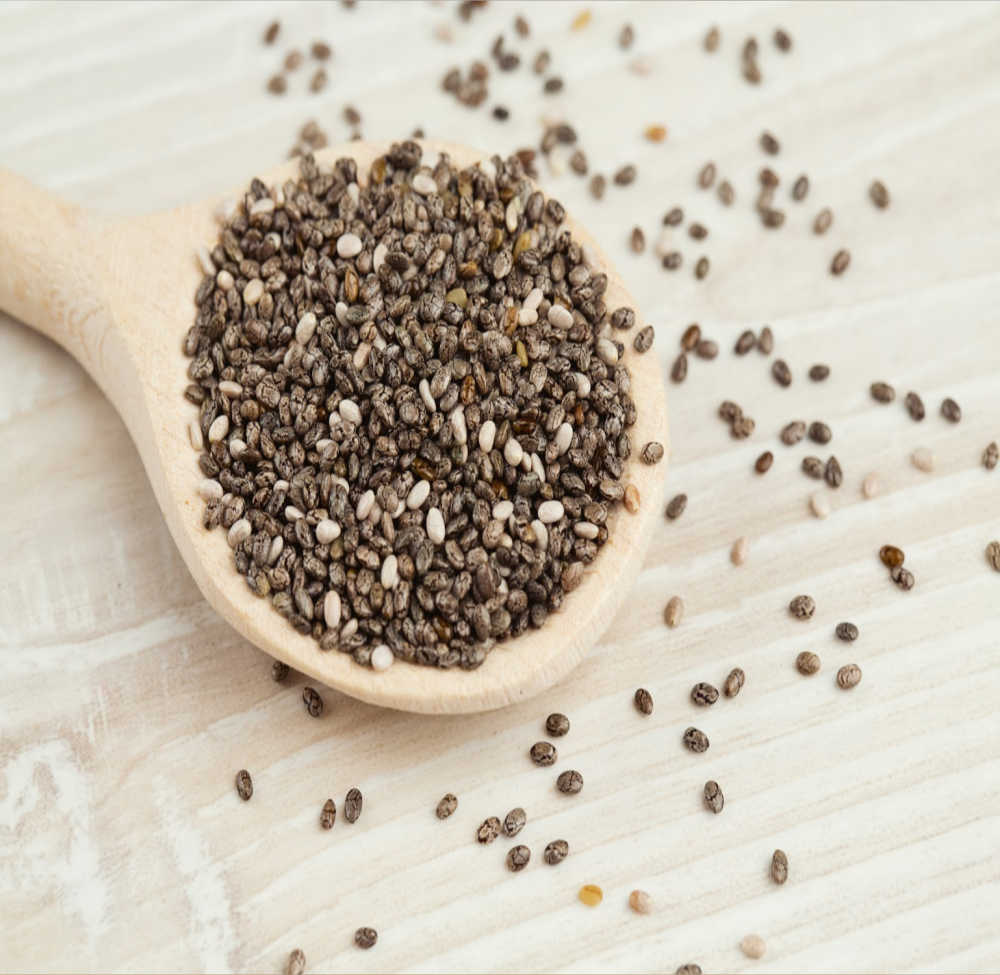 What Is The Best Way To Eat Chia Seeds?
Chia seeds are a great ingredient to incorporate into your diet for a number of reasons.
Chia seeds:
are highly nutritious;
are an excellent source of fiber;
contain powerful antioxidants, minerals, fiber, omega-3 fatty acids, and healthy fats;
are touted to be beneficial for a number of changes to your body, including weight loss as they help to keep you fuller for longer.
Above all, they are easy to incorporate into your diet, making them an easy addition to your shopping list and meal plan for the week.
We all know chia seeds are great for making quick and easy breakfasts like chia puddings, and for replacing eggs in some baked goods, but have you tried incorporating them into savory meals?
From vegetable fritters to salads and salad dressings, chia seeds can do it all, so why not try one of these savory chia seed recipes next (my favorite thing to do is make my own crackers - so much cheaper than similar versions available at the store).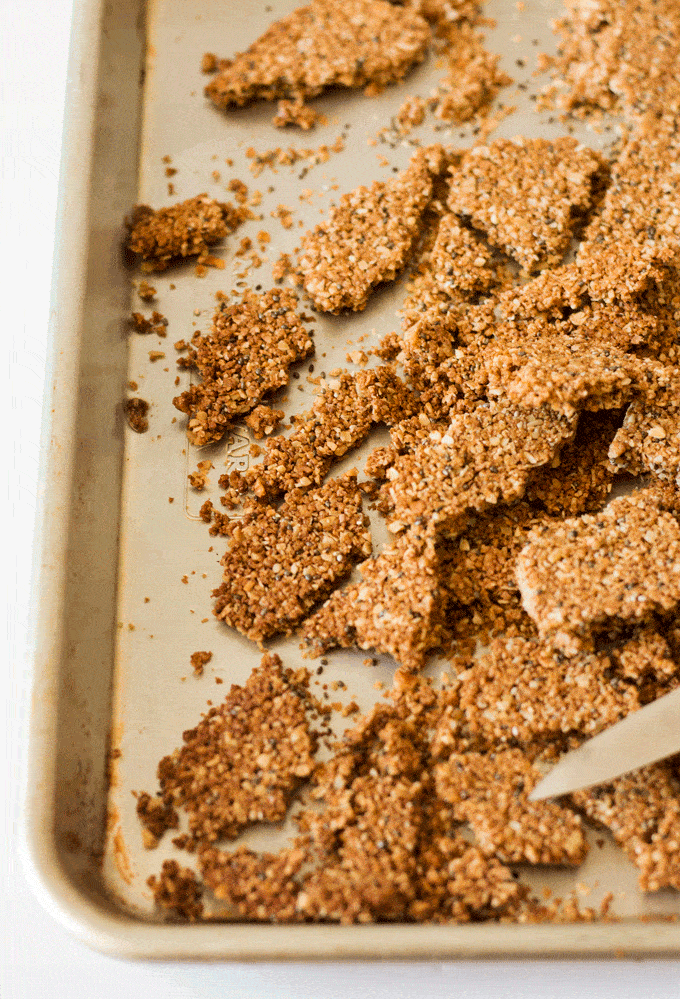 Savory Recipes With Chia Seeds
I am a bit partial to a mid-day snack of a chia pudding, but if your taste buds can't handle that gelatinous texture, then one of these savory recipes would be a great way for you to still incorporate this great source of fiber into your diet.
15 Savory Chia Seed Recipes
Chia seeds are such a versatile ingredient to use in your everyday cooking. We love using them in chia puddings and chia water, but what about using them in some savory dishes? From veggie fritters to salad dressings, chia seeds can be used as a thickener or egg alternative in a variety of savory dishes.
More Healthy Chia Seed Recipes
Other than the recipes above, there are even more simple ways to use chia seeds, which can be incorporated into your everyday life.
Why not try:
Mixing chia seeds into your next batch of brown rice or quinoa? For a super simple recipe which makes an easy way to incorporate chia seeds, simply add a couple of tablespoons of chia seeds to the brown rice or quinoa once it has been cooked;
adding to some overnight oats for a healthy breakfast like in this Dairy Free Maple Syrup Spiced Chia Overnight Oats recipe;
add to a smoothie;
add a tablespoon of chia seeds to some coconut milk, almond milk or Greek yogurt to make a number of different chia pudding recipes for the week ahead. Why not try this Easy Chocolate Chia Seed Pudding Recipe, the perfect morning meal;
mix with some pumpkin seeds, sunflower seeds, oats and honey and toast for some homemade granola. The perfect combination when combined with some fresh fruit for the perfect breakfast or pair with some yogurt for one of my snack-time favorites;
Make a chia gel and it makes a great substitute for eggs in your favorite baked goods recipe like in these Baked Chia Pumpkin Pie Donuts or snack bars;
make a simple chia jam or marmalade like this Easy Orange Marmalade Recipe
add to some water and lemon juice to make a Lemon Infused Chia Water or Hydrating Lime Chia Fresca, or add to your favorite chia smoothies.
If you have a favorite way to use chia seeds please leave a comment below and share some of that healthy goodness with us.
Happy Eating
xx