Loquats are going crazy at the moment, which means that anyone with easy access to these delicious little gems is definitely going to be in need of some Loquat Recipes. Especially if you have a loquat tree in your yard and need to know how to use up the loquats before they become overripe.
Jump to:
What Is A Loquat?
The loquat is a large tree, grown for its orange fruit and for its leaves, which are used to make tea.
The fruit of a loquat tree ripens very quickly once it is picked, so it can be hard to find loquats in the store or at a farmer's market.
The best way to get your hands on some of the fruit is to have a tree in your yard, have a friend with a loquat tree, or look up one of the foraging apps and find some growing locally.
When your loquat tree ripens you will literally have hundreds of little loquats ready for the picking overnight and will need some amazingly creative kumquat and loquat recipes to make sure you get the best out of this delicious summer bounty.
A loquat is quite similar to a kumquat, and I find that they can be used interchangeably in recipes, with just a little bit of a difference in preparation.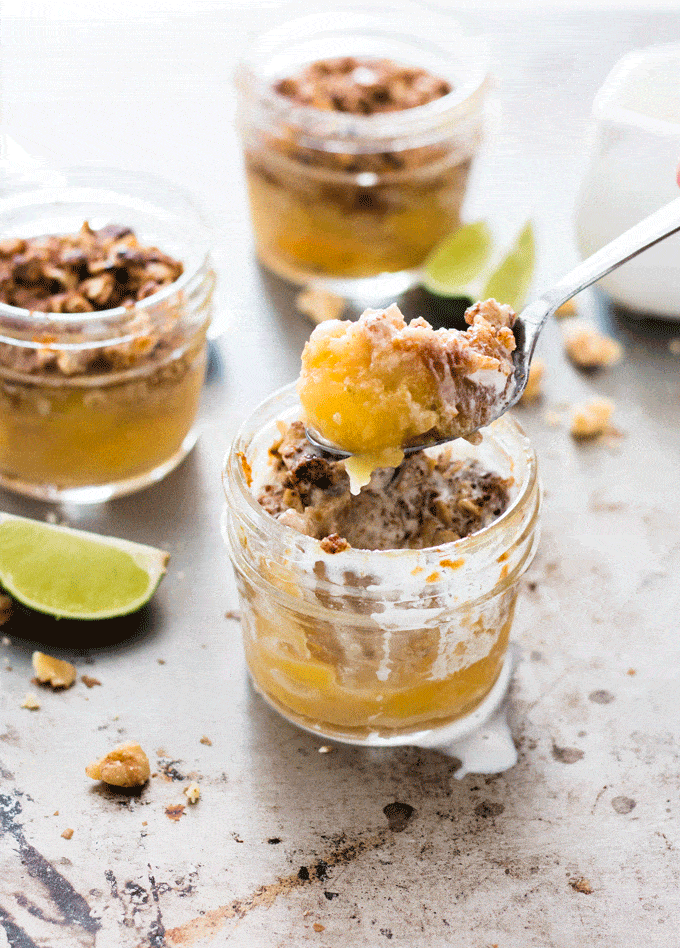 Tips for Using Loquats In Recipes
Once you get used to using loquats in your baking and cooking, they are quite easy to work with.
You might want to set up a bit of a production line for getting the seeds out of the fruit, as this is the most time-consuming part of using them.
Some tips:
For the best flavor, loquats should be picked and used when they are yellow. Once they turn orange, they are not quite as flavorful;
Loquats should be used within a day or two of being picked as they ripen very fast once they are removed from the tree;
Picked loquats can be frozen and used in smoothies and baked goods. To freeze simply remove the seeds, blanche the fruit to prevent discoloration, allow to cool and then freeze in a single layer on a baking sheet before transferring to a freezer-bag or freezer-safe container.
As the skin on a loquat is quite tough, in most cases they should be peeled before being used in a recipe.
Simply:
cut in half,
twist off the stem,
remove the seed,
peel the skin.
If you are doing a large batch of loquats you may want to blanch them in boiling water and lemon first to make peeling a lot quicker.
Loquat Recipes
Now for some creative ways to use these delicious fruits.
The fruit of the loquat tree is perfect for using in baking, smoothies and salads for a great little pop of flavor and color.
Frequently Asked Questions
What can I do with lots of loquats?
Loquats are good for baking, adding to smoothies and jams, and throwing into salads.
Because they are naturally high in pectin, they take on a jam-like consistency when baked.
How long do loquats last once picked?
Once you have picked the loquat from the tree it will start to ripen immediately.
The fruit should be good for about 2 days, so only pick what you need, and what you think you can use in that time.
Can loquats be frozen?
Yes.
Simply cut the fruit in half, remove the seed, blanche in boiling water mixed with lemon juice, and then allow to cool.
Arrange ina. single layer and freeze, before transferring to a freezer-safe bag or container.
How do you know when to pick loquats?
Loquats need to be fully ripe before they are picked from the tree.
Once they are yellow-orange, with no green remaining on the fruit, and they are soft to the touch then they are ripe.
Happy Eating
xx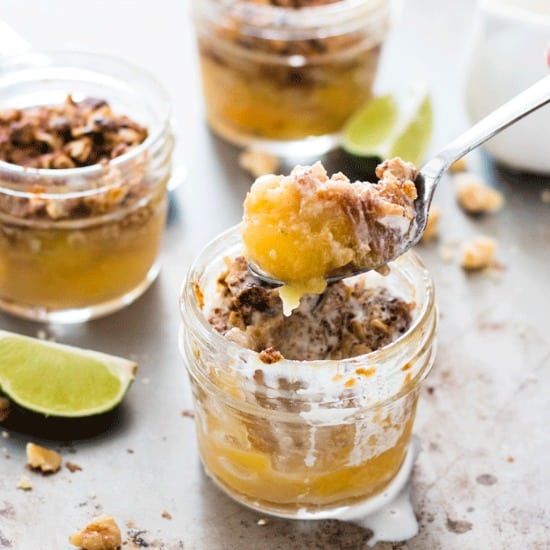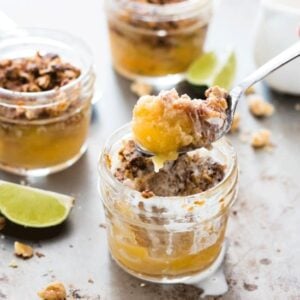 14 Great Loquat Recipes
This collection of 14 recipes for using loquats when in season will have you picking those loquats from overburdened trees in no time. Add a pop of color and a delicious flavor to your next dish.
Ingredients
ripe loquats

freshly picked

other ingredients of choice
Instructions
Choose a recipe from the list that you think you and your family will love.

Make a shopping list and buy all of the ingredients.
Nutrition
Calories:
59
kcal
Carbohydrates:
15
g
Protein:
1
g
Fat:
0.3
g
Saturated Fat:
0.1
g
Polyunsaturated Fat:
0.1
g
Monounsaturated Fat:
0.01
g
Sodium:
1
mg
Potassium:
333
mg
Fiber:
2
g
Vitamin A:
1910
IU
Vitamin C:
1
mg
Calcium:
20
mg
Iron:
0.3
mg
Tried this recipe?
Leave a comment HERE and let us know how it was!
If you have any kumquat or loquat recipes you love, then be sure to leave them in the comments to share with others. I love cooking with seasonal fruits, so you can be sure we will be adding more kumquat and loquat recipes here in the years to come!