We have been loving this Apple Quinoa Breakfast Pot's lately!
We have been eating a lot of overnight oats lately. It's so easy to make up a batch at the start of the week, store them in little mason jars, and just grab one out of the fridge each morning. Especially when you are kid wrangling; or rushing to work; or you are a slow morning person. No fuss breakfast - yes please! Plus they look super cute.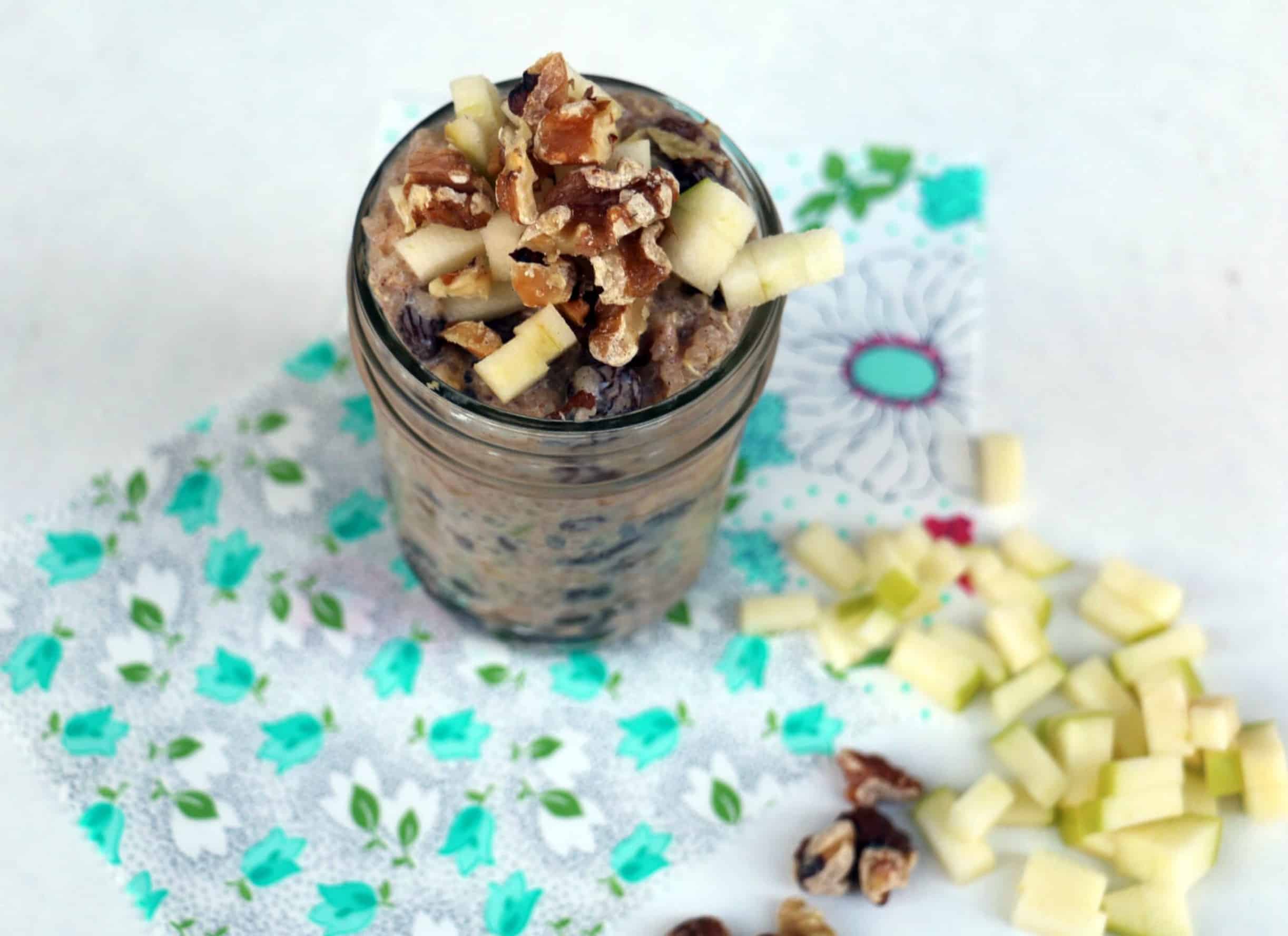 We ran out of oats this week and I couldn't face going to Trader Joe's for the third time that day (after the second time; it starts to get embarrassing) so I had to get creative. After some rummaging around, I came up with this little Apple Quinoa Breakfast Pot, and I couldn't be happier.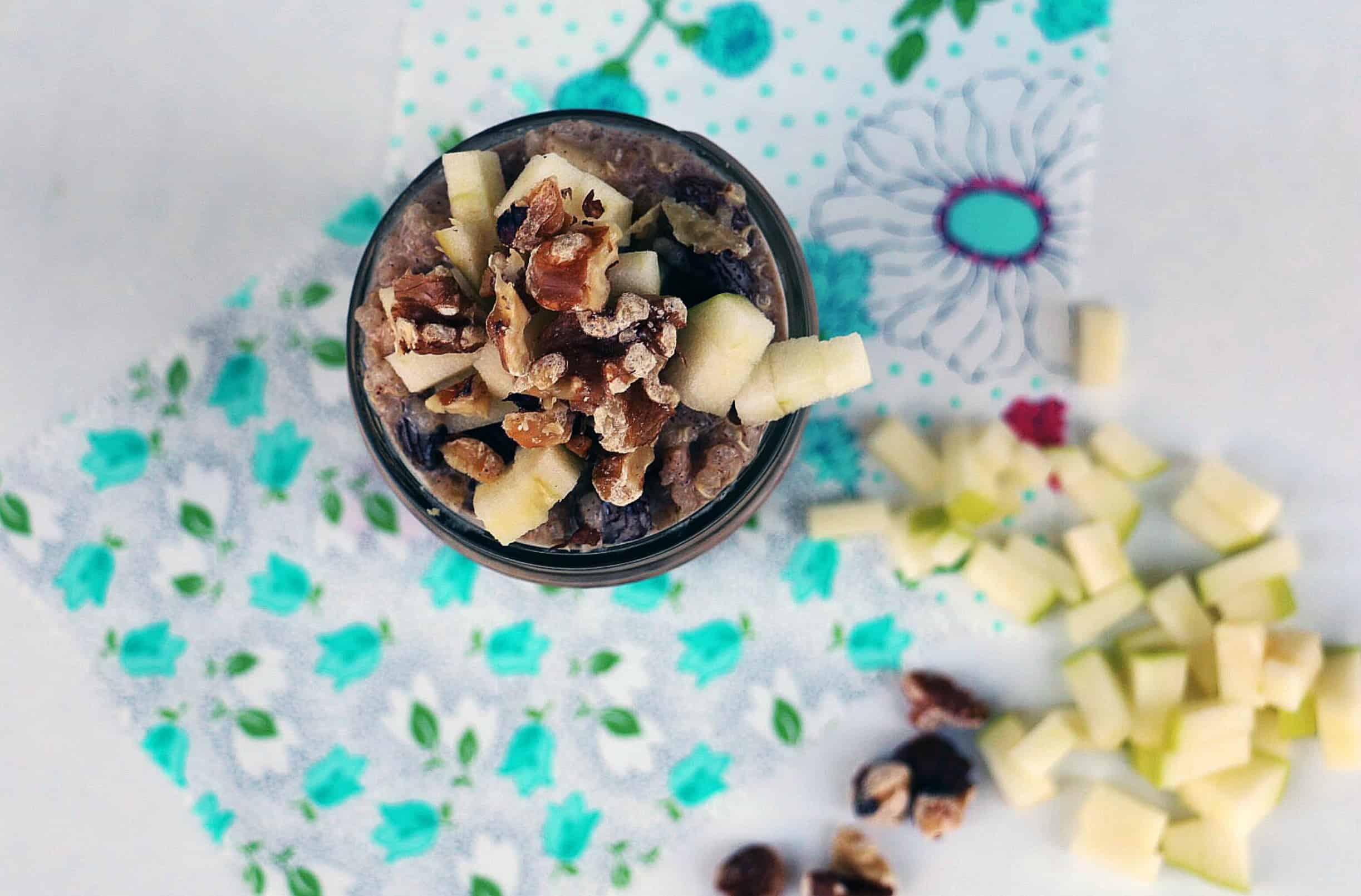 Quinoa works perfectly as a sub in for the oats. It's so delicious I actually didn't miss the oats, and they kept me just as full and satisfied. My husband actually thinks the quinoa gives him super-human energy levels as well, so that's good...for him - unfortunately I have yet to receive that side effect. But I wait with anticipation and will continue to eat my little quinoa breakfast pots. I will keep you updated!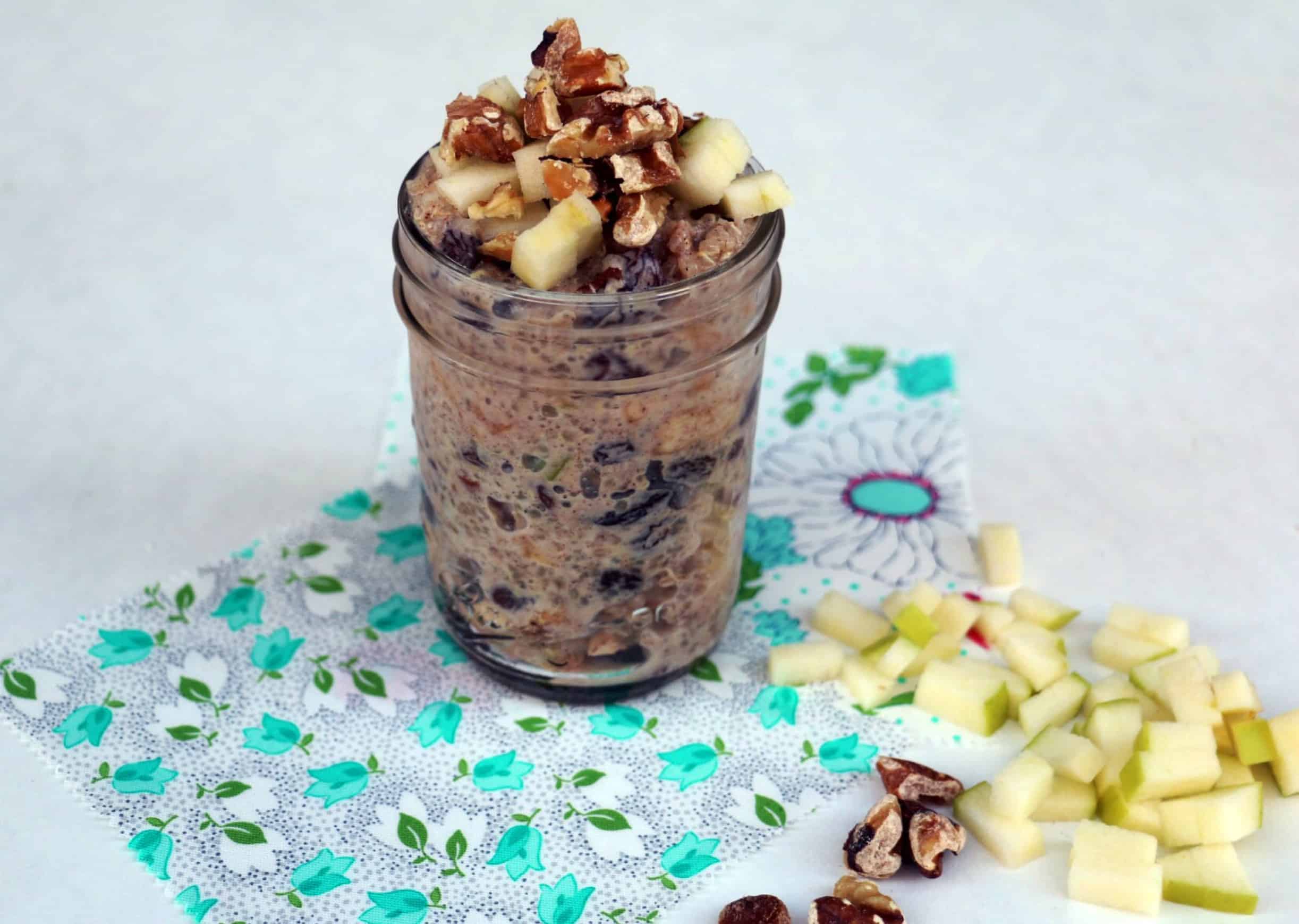 I add a yummy cashew cream and some chopped nuts, berries and coconut to the quinoa breakfast treat when serving, and it is simple delicious.
If you need some more make-ahead breakfast inspiration, the pop over and check out these overnight oats: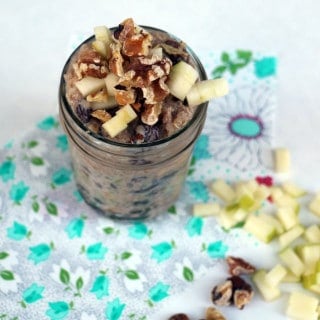 Apple Quinoa Breakfast Pot
Satisfying and easy to prepare; what more could you want for breakfast? They can even be made up in advance - just grab one and go.
Ingredients
2

cups

white quinoa

cooked

1 ½

cups

almond milk

½

teaspoon

vanilla extract

2

tablespoon

maple syrup

1

teaspoon

ground cinnamon

1

teaspoon

fresh ginger

½

teaspoon

salt

½

cup

raisins

½

cup

chopped dried apple

½

cup

chopped fresh apple

½

cup

raw cashews

⅓

cup

hot water

2

tablespoon

pure maple syrup

1

teaspoon

vanilla extract

pinch salt

Berries

fresh chopped apple, chopped walnuts and shredded coconut to serve (optional)
Instructions
Combine the apple quinoa ingredients (quinoa, almond milk, vanilla, maple syrup, cinnamon, ginger, salt and chopped fruit) in a large bowl and stir to combine. Store in a large glass container with a lid in the fridge for at least 30 mins or overnight. Alternatively, pack into individual mason jars, leaving room to add fresh fruit.

To make the vanilla cashew cream, soak the cashews in the hot water for 20 minutes (if you have a high powered blender you can skip this step), after soaking, add the cashew and water mixture with the maple syrup, vanilla and salt to a blender and blend until very smooth. It should resemble cream. Cover and chill for about 10 minutes.

Stir the quinoa mixture before serving. Serve up and top with a dollop of the cashew cream, some fresh apple and other toppings of choice. I usually add some chopped walnuts, shredded coconut and fresh berries.

Enjoy
Nutrition
Calories:
316
kcal
Carbohydrates:
49.6
g
Protein:
5.6
g
Fat:
12.4
g
Saturated Fat:
2.1
g
Sodium:
119
mg
Fiber:
4.2
g
Sugar:
31.3
g