I have been holding out on you with this super quick and easy Banana and Coconut Butter Frosting recipe since last month, when I promised it alongside my Baked Banana Bread Doughnuts. And this time, the reason isn't that I forgot (although we all know I do a lot of that 🙂 ). The main reason is that it just does not photograph well. It's a pretty ugly-looking frosting all by itself....That, paired with the dull and dreary days we have been having around here lately (read: no good natural light for photos), means that I have unfortunately been unable to capture the pretty side of Coconut Butter Frosting.
Alas I have decided to stop stressing and just go with it. So here you go, my super ugly but damn delicious Banana and Coconut Butter Frosting. It literally takes two ingredients and two minutes to make up, and it is very versatile. If you don't have any coconut butter on hand, don't stress - here is a recipe to make some all by yourself (you will be happily surprised by how easy it is!)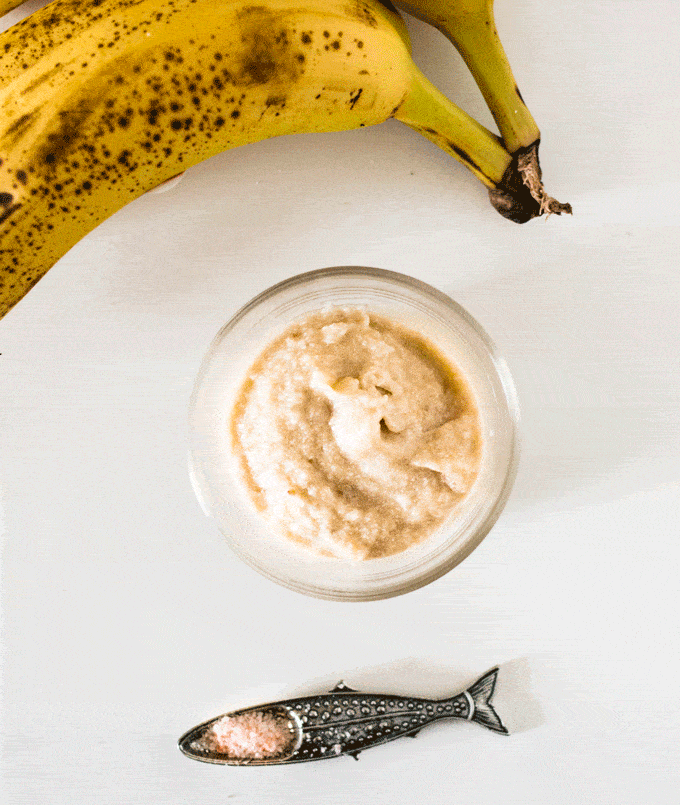 If you need it to be a bit more spreadable, then make it up and pop in the fridge for about ten minutes. It should be hard enough to spread on whatever sweet treat takes your fancy. I find it works especially well on doughnuts of course, and also pancakes, cupcakes and waffles. It also tastes delicious straight from the blender.
Be sure to check out the notes for variations.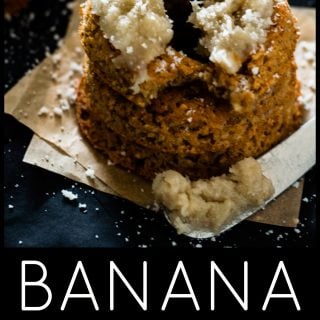 Banana and Coconut Butter Frosting
Banana and coconut butter frosting requires only 2 ingredients and 3 minutes to whip up. Use it on cupcakes, pancakes or homemade doughnuts.
Ingredients
½

cup

coconut butter

1

very ripe banana

pinch pink himalayan salt
Instructions
Pop the coconut butter, banana and salt into a blender and blend until the consistency is super smooth

Pop into the fridge for 10 minutes and then spread on whatever your heart desires. I recommend pancakes, doughnuts and cupcakes
Notes
Variations: pop some vanilla in there for vanilla frosting, pop a strawberry in there for pink frosting, blueberries for blues frosting etc
Nutrition
Calories:
199
kcal
Carbohydrates:
10.4
g
Protein:
2.2
g
Fat:
18.1
g
Saturated Fat:
16
g
Sodium:
18
mg
Fiber:
5.4
g
Sugar:
3.7
g