I have just guzzled down one of these Fennel Frond and Pineapple Smoothies whilst listening to Vance Joy in a nice quiet (and tidy) house, and I feel like I am in my own little personal version of paradise right now.
I know, fennel isn't the first green you think to add to your morning smoothie, but you should. Have you seen the amount of fronds coming off of those plants? They are just begging to be collected up and squeezed into a smoothie. They are basically free produce people, because let's face it - about 90% of us have just been throwing those fronds out along with carrot tops and beet leaves (don't throw those amazing greens in the bin!!).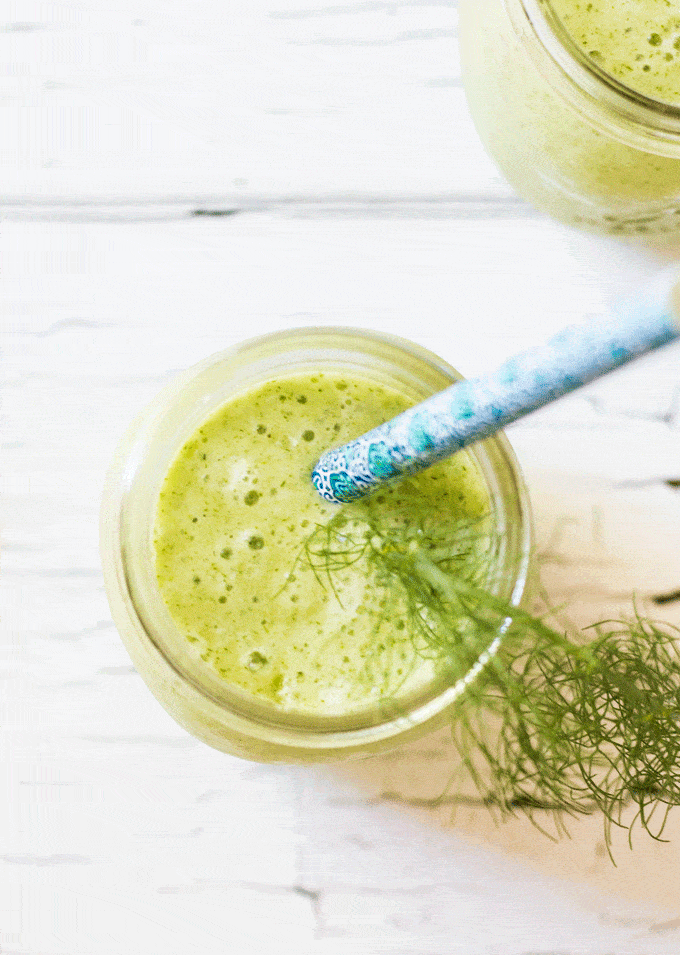 If you think you can't handle that anise flavor in a sweet drink, don't worry, the pineapple in this smoothie balances it out perfectly. Of course you can still taste it, but it is more of a surprising little aftertaste that makes you go 'oooh', and just takes the smoothie to a whole other level.
I would say it tastes more like a fancy cocktail than a healthy smoothie, but it's been a while since I have had anything resembling a fancy cocktail...so there is a very real possibility that it tastes nothing like one, and I wouldn't want to get you all excited for nothing  😛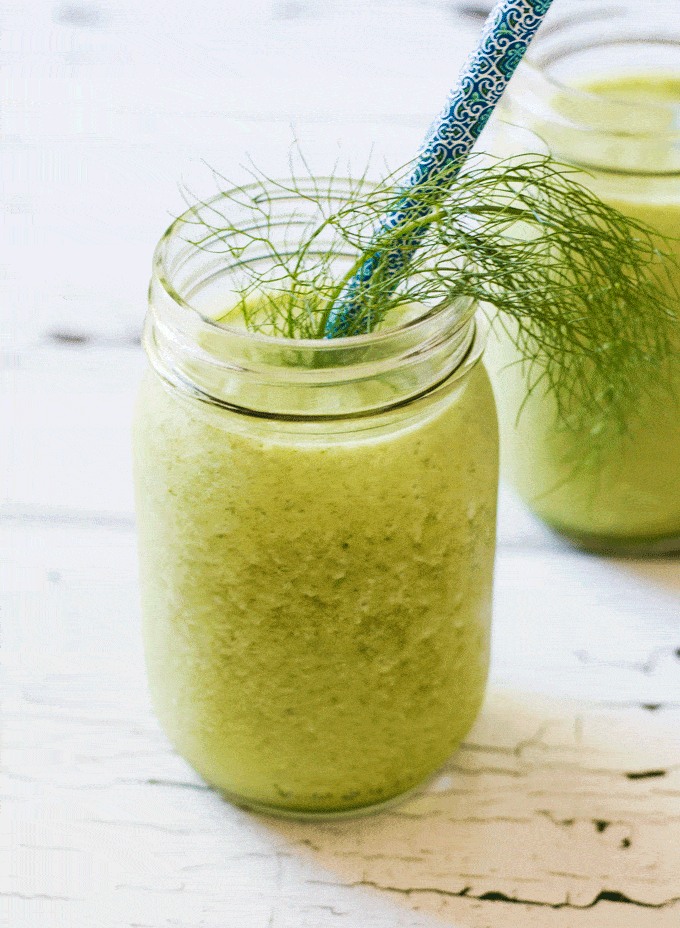 For this Fennel Frond and Pineapple Smoothie I used about a cup of loosely packed fennel fronds (be sure to use just the fronds and not the stalks as the flavor is a lot more mellow). You can use more or less depending on how much you fancy the anise flavor. I am partial to it but the hubby isn't, so I don't make mine too strong.
Need more summer drink inspiration? Check out these beauties: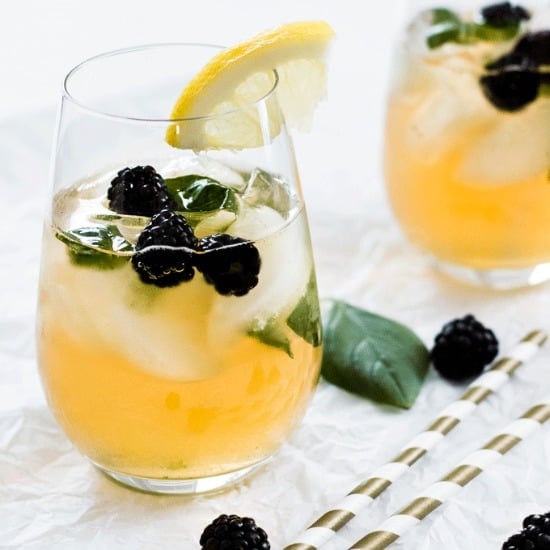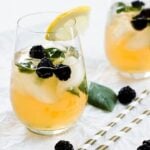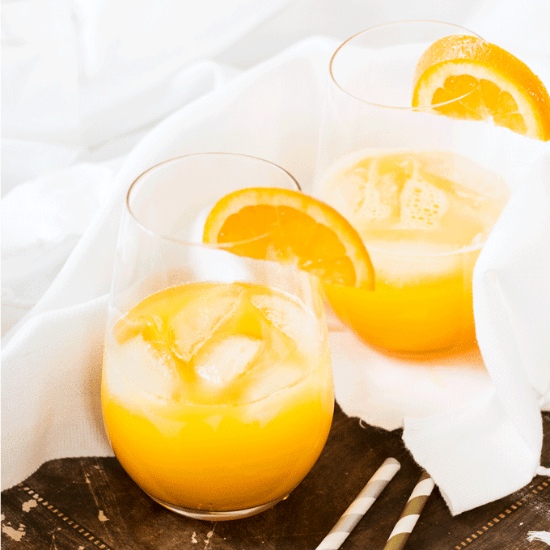 Let me know what you think! I love to hear from you, so be sure to leave a comment if you give these delightfully refreshing smoothies a try. Happy drinking.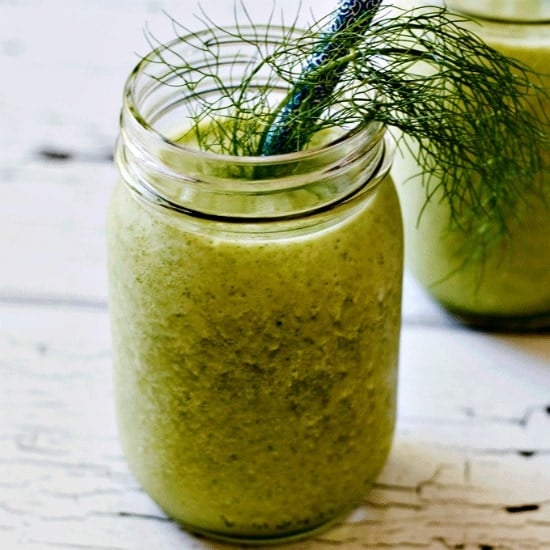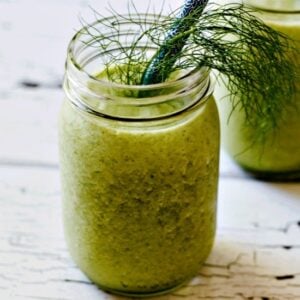 Fennel Frond and Pineapple Smoothie
Fennel fronds and sweet pineapple chunks star in this delicious smoothie recipe with a twist.
Ingredients
2

cups

coconut water

1

cup

loosely packed fennel fronds

2

cups

frozen pineapple chunks

2

ripe bananas
Instructions
Pop all of the ingredients into a high powered blender in the order listed. Blend until smooth and creamy.
Nutrition
Calories:
193
kcal
Carbohydrates:
47.2
g
Protein:
3.5
g
Fat:
0.9
g
Saturated Fat:
0.6
g
Fiber:
6.7
g
Sugar:
27.3
g