I have decided this pineapple and grapefruit smoothie is my welcome to spring signature smoothie. Seriously, I just spent an hour sitting under the nectarine tree in the yard, sipping on a grapefruit smoothie while the kids played (QUIETLY!), and I am so so ready for spring (not that we have had much of a winter).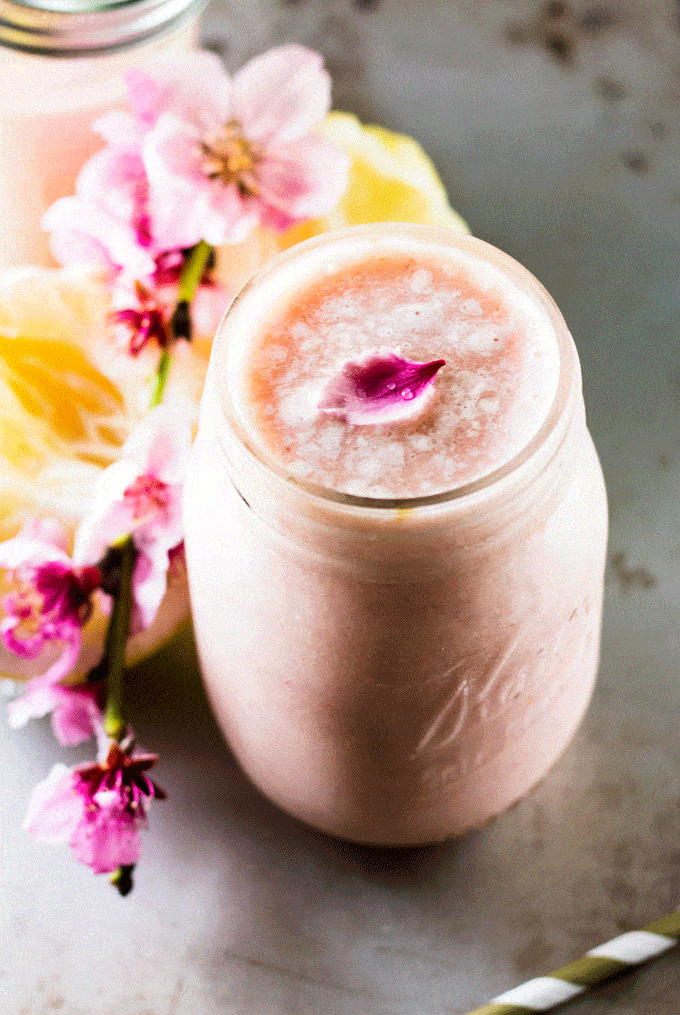 I was in the very lucky position of being gifted a massive bag of grapefruits from our lovely next door neighbours. It was a very Home Improvement-esque moment (that TV show from years ago with Tim Allen - loved it 🙂 ), where I was in the yard playing/weeding with the kids, and a little neighbourly head popped over the fence offering gifts of fruit.
I massively craved grapefruit during both pregnancies, but I have never really done anything with them, other than eating them straight, so I figured I would have a bit of a play and come up with something a bit more exciting to be enjoyed in the beautiful 76F degree day we were having.
This grapefruit smoothie was absolute perfection. You still get that tartness I love from the fruit, but the pineapple cuts right through it and gives it a sweeter edge, while the pomegranate adds some extra health benefits, and makes everything a pretty pink colour.
I hope you love this grapefruit smoothie as much as we did! For more drink recipes, check these out: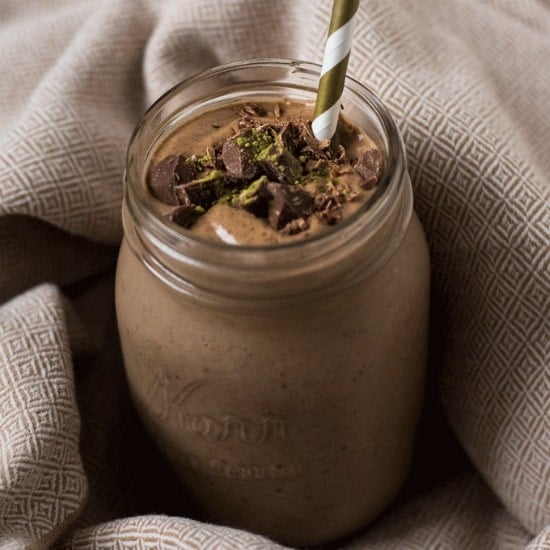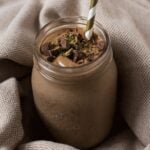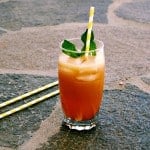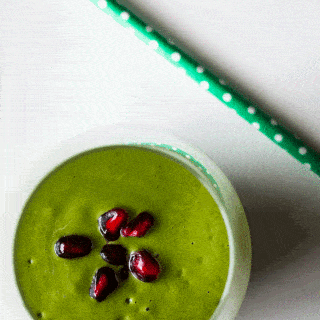 Pineapple and Grapefruit Smoothie
This smoothie is loaded with grapefruit, pineapple and pomegranate. It is delicious and citrusey, without being too tart, and is perfect for a lovely spring day
Ingredients
1

grapefruit

peeled (I used a yellow grapefruit, but pink would work well)

½

cup

frozen pomegranate arils

(sub frozen berries if needed)

1

cup

frozen pineapple chunks

1 ¼

cups

coconut water

(sub filtered water if needed)
Instructions
Pop everything into a blender and blend until smooth (see notes)

Serve and enjoy
Notes
If you don't have a high speed blender, you may have to do this in batches so you don't have bits of the pomegranate seeds left in there. Pop the pomegranate and coconut water into the blender, blend until completely smooth, then add the rest of the ingredients, blend and serve
Nutrition
Calories:
68
kcal
Carbohydrates:
16.4
g
Protein:
1.2
g
Fat:
0.4
g
Saturated Fat:
0.2
g
Sodium:
106
mg
Fiber:
2.9
g
Sugar:
11.8
g
If you are looking for a high powered blender which makes the smoothest smoothies, then be sure to check out the Vitamin below. It's a bit of an investment, but I use mine every single day, and for so much more than just smoothies.
* This post contains affiliate links, which means that if you click through, and make a purchase, I will receive a small commission from Amazon. It helps me keep the blog running, so if you do purchase after reading my post, that's awesome, thanks! Most importantly, I just want to inspire you, and be inspired by you.  I never endorse products that I don't use, or don't believe in. When I do find something that I'm passionate about, I like to share it with my readers.