Replace store-bought granola bars often packed with processed sugars and fats with these sweet, gooey, nutty healthy no-bake granola bars full of all good things.
Disclaimer: This post includes affiliate links, and I will earn a commission if you purchase through these links. Please note that I've linked to these products purely because I recommend them and they are from companies I trust and use myself.
Honey Almond and Tahini Healthy No-Bake Granola Bars
With school back in session, I just bet you guys are all scrabbling around trying to find a good snack for the lunch box or an after school treat.
Staying away from the store-bought processed stuff doesn't have to be hard when you can whip up these amazing little bars in no time at all.
Meal Prepping Healthy No-Bake Granola Bars With The Kids
I usually make two batches of homemade granola bars at once.
One gets wrapped individually with beeswax and popped into the freezer for next week.
The other gets stored in the fridge and popped into lunch boxes in the morning.
I like to get the kids involved in packing their own boxes, so I tend to keep these on the lower shelves in the fridge so they can access them easily when helping out during the morning rush.
If you are in need of a new lunch box, we use this one and absolutely love it. I have a couple, so I change out the inside layer every day and the kids get a kick out of guessing what color they are going to get.
Ideas For Ingredient Substitutions
Healthy no-bake granola bars make a great little grab-n-go snack when you are rushing from school straight to sports practice as well. There is nothing worse than trying to cajole a kid with a hungry belly into participating with their sports team!
Feel free to change up the ingredients if you have allergies, the school has a nut-free policy or you or the kids simply don't like a particular ingredient. Good subs are:
raisins;
dates;
prunes;
figs;
chopped apricots;
sunflower seeds
pepitas
hemp seeds
flax seeds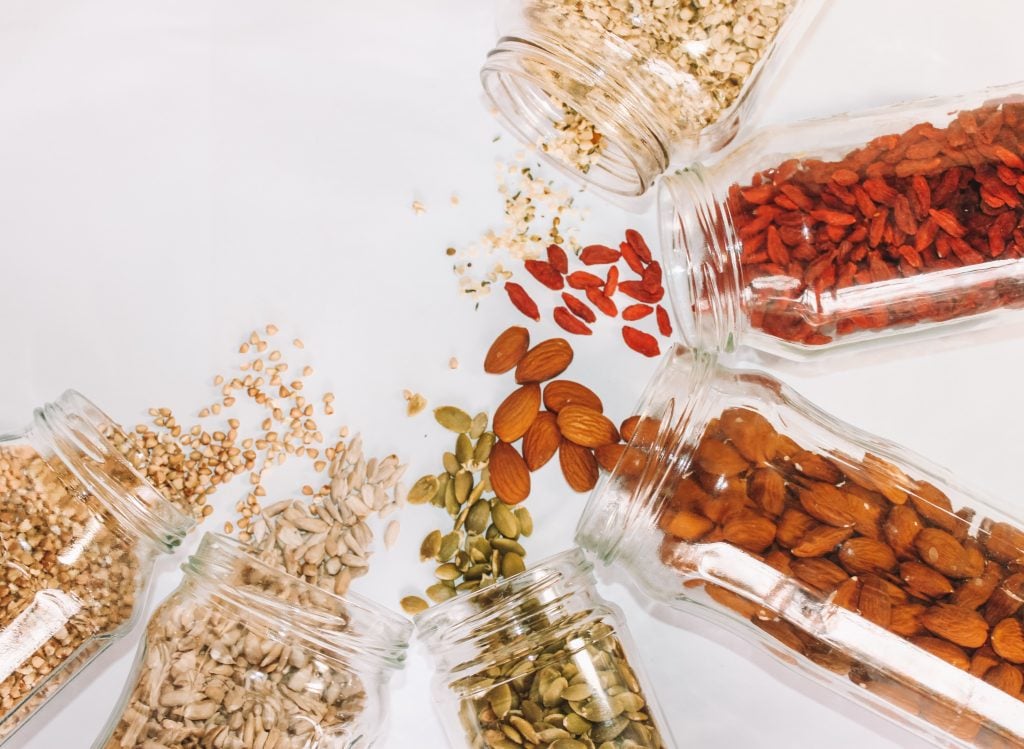 Why Do I Have To Toast The Oats and Almonds?
Both these ingredients contain a compound called phytic acid which is destroyed by heat. We don't want this compound in our bodies so its best to make sure to toast raw oats and nuts before using them in your baking.
Also toasting them gives a great flavor complexity to the bar which we definitely want!
What is your favorite snack to send in with the kids? I love to mix it up so the kids don't get bored and are likely to actually eat what you send in, so when we aren't having granola bars we will have some muffins, some little bliss balls or some homemade applesauce.
Happy eating.
xx