My little prince just turned one! I didn't get all emotional about it when my firstborn was having her first birthday, as I was too busy fighting the waves of nausea my second pregnancy was causing. This time around, I am ridiculous! I have actually surprised myself at how emotional the event is making me…for someone whose parents called her 'hard hearted hanna' growing up, crying at the thought of a child turning one, was not something I envisaged for my future 🙂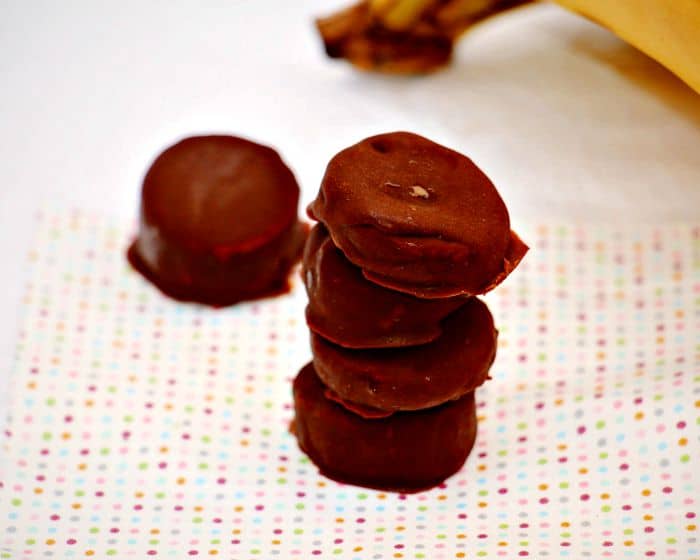 Motherhood does weird things to the emotions I tell ya!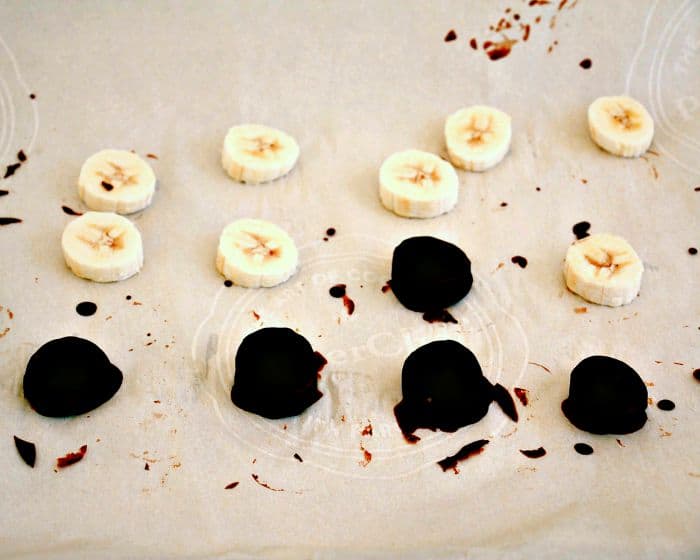 Anyway, I wanted to make him a birthday treat featuring his very favourite food – BANANAS. He is so in love with bananas that it was his third word, preceded only by mama and dada. At the store, I can't put bananas into the shopping cart until the very end of the shop, or we have screams of 'Bana, bana, bana' until he can have one. And he is loud.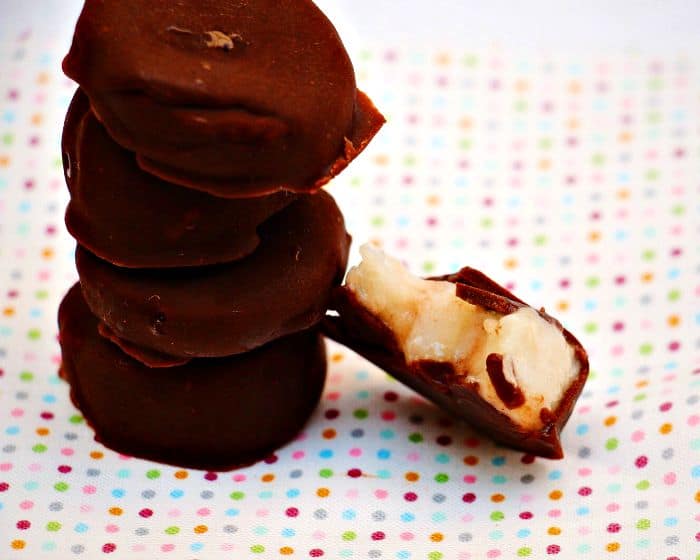 So this one is for you little man. Bananas covered in a thin, chocolatey shell. Chocolate Banana Bites. So simple to make and no refined sugar needed, as the bananas provide enough sweetness all by themselves. These little bites are so delicious, quick and easy. They can be dressed up and made to look super fancy by dipping in some coconut, hemp seeds or sprinkles of choice. Oh and they double as a great teething aide – perfect for my birthday boy 🙂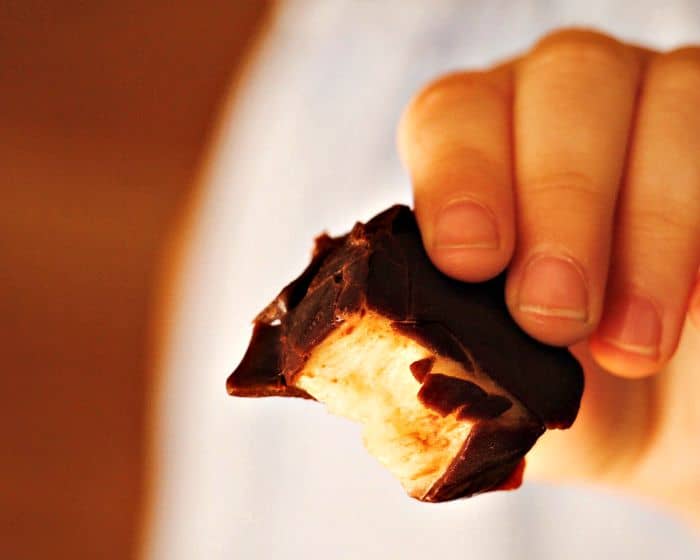 Happy Birthday little man!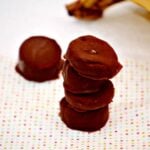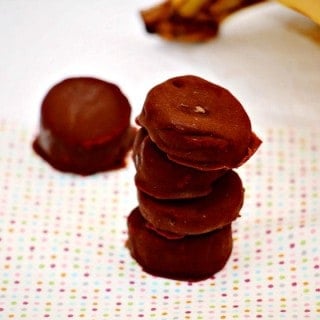 Chocolate Banana Bites
Cold, crunchy, chocolatey and creamy - so many words to describe there great little treats. Just 3 ingredients and perfectly healthy and delicious!
Ingredients
2

ripe bananas

5

tbsp

coconut oil

melted

3-4

tbsp

unsweetened cocoa powder

1

tbsp

Maple syrup (optional: I don' use it

but you can add 1-2 tbsp if you like it a bit sweeter)
Instructions
Cut bananas into thin slices. Place on a tray lined with parchment paper and pop into the freezer until frozen (I usually just do this overnight for ease)

Once bananas are frozen, mix the coconut oil and cocoa together until thick enough to stick to the bananas (you may need more than 1 tbsp for this, as I had different results with different cocoa)

One by one, dip the frozen bananas into the chocolate mixture, it should harden straight away. Pop the coated bananas back onto the tray and into the freezer for about 15 minutes to ensure they have fully set. Transfer to an airtight container and keep stored in the fridge or freezer until ready to eat
Recipe Notes
These snacks are best straight from the fridge or freezer (which makes them perfect as teething aides). They will melt if its a hot day, so don't do well travelling etc. You NEED to have frozen bananas in order for this to work - if they aren't frozen, the chocolate mixture will not set immediately, and the chocolate will run all over the parchment paper
Nutrition Facts
Chocolate Banana Bites
Amount Per Serving
Calories 45
Calories from Fat 32
% Daily Value*
Fat 3.5g5%
Sodium 1mg0%
Carbohydrates 3.8g1%
Protein 0.3g1%
* Percent Daily Values are based on a 2000 calorie diet.