Ok so I should probably be posting something savoury today, but these peach and blueberry pie bars had to be pushed to the top of the list by necessity. They are delicious, and the perfect way to showcase that amazing summer fruit we have going on at the moment. I actually used the last of my canned peaches from last year, but have also made this with fresh peaches and it works just as well (if you need tips on how to easily peel a peach, then pop over here for a tutorial.)
There is something about summer that just makes me crave sweet treats featuring the gorgeous fruit produce available, so expect lots more in the coming weeks. If you need some more inspiration then be sure to check out these little yummy bites featuring more blueberries and peaches: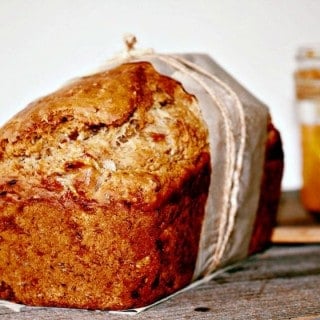 Back to the Peach and Blueberry Pie Bars
Ok so these peach and blueberry pie bars are:
super easy to put together, I get my three year old to help, so it doubles as a quiet time activity when the littlest one is sleeping;
full of fresh summer fruit;
full of superfoods: blueberries, coconut oil and chia seeds ;
use whole grains;
store well in the fridge and travels well in a lunchbox;
a great little treat for little bellies
What have you been whipping up with summer's bounty? I would love to know what fruity sensations you have been coming up with, so be sure to leave a comment. Happy eating 🙂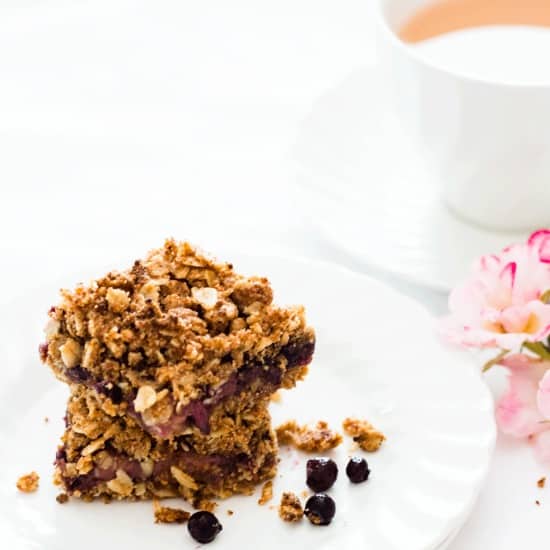 Peach and Blueberry Pie Bars
Peach and blueberry pie bars are the perfect way to showcase summer fruit. Full of superfoods and whole grains they are the perfect treat for little hands
Instructions
Preheat oven to 375F

Use 1 tbsp coconut oil to grease an 8x8 baking dish

Place the peaches and blueberries, 2 tbsp coconut sugar and chia seeds into a small saucepan over med-low heat. Cook down for about 15 minutes, until the mixture starts to resemble a jam (and most of the liquid has cooked out). Mash the mixture every so often. Once cooked down, allow the fruit to cool for about 5 mins

In a medium bowl, combine the flour, oats, coconut sugar, baking powder and salt. Add in the rest of the coconut oil and combine with a spatula. The mixture should be well mixed but crumbly

Put half of the oat mixture into the greased dish and press down with the spatula, coming up about 1/4 of and inch at the side

Spoon the fruit mixture on top and spread evenly

Sprinkle the remaining oat mixture on top, making sure to sprinkle it over as much of the fruit as possible. It does not have to be perfect, it does not matter if there are holes here and there

Pop in the oven and bake for 30 mins

Remove from the oven and allow to cool completely, before cutting into slices and serving
Nutrition Facts
Peach and Blueberry Pie Bars
Amount Per Serving
Calories 210
Calories from Fat 93
% Daily Value*
Fat 10.3g16%
Sodium 51mg2%
Carbohydrates 28.5g10%
Protein 2.3g5%
* Percent Daily Values are based on a 2000 calorie diet.