This homemade honey-sweetened peach butter is so sweet and packed full of peachy goodness. Simple ingredients make the most delicious peach butter just perfect for dolloping on fresh bread with some yoghurt, stirring through morning oats, or topping off some breakfast pancakes or ice cream. You can also eat it straight from the jar, no judgment here. Easily made ahead of time and stored in the freezer so you can enjoy homemade peach butter all year long.
Honey Sweetened 3 Ingredient Peach Butter
Jump to:
Let me introduce you to the amazing flavor that is 3 ingredients honey-sweetened peach butter.
So easy to make, yet bursting with flavor, this homemade preserve is a fantastic way of making the peach season last longer, without the need for any water or pressure canning.
A Note On Ingredients
We are going to use 3 simple ingredients for this easy recipe:
Fresh ripe peaches
Pure honey
Fresh lemon juice
To get the best of the recipe I have a few tips and tricks in relation to the ingredients we are using.
Peaches
Use fresh, ripe peaches when they are in season.
It does not matter if the peaches are starting to turn, or have gone a little bit soft.
In fact, this recipe is a great way to use up peaches that otherwise wouldn't get eaten, as they are going to be blended up anyway, so do not need to look perfect.
To get the perfect consistency in your peach butter you should peel them first (don't worry, this is a simple step that will only add about 10 minutes to the process).
Quick and easy tutorial on how to perfectly peel a peach.
Pure Honey
Look for a local honey if at all possible.
Runny honey is easy to work with, but use what you have on hand.
Fresh Lemon Juice
Fresh lemon juice is best for this recipe as you can really control the flavor when you know what you are working with.
In a pinch, you can sub in some pre-prepared lemon juice in a squeezy container, but be mindful that this can be concentrated, and adjust accordingly.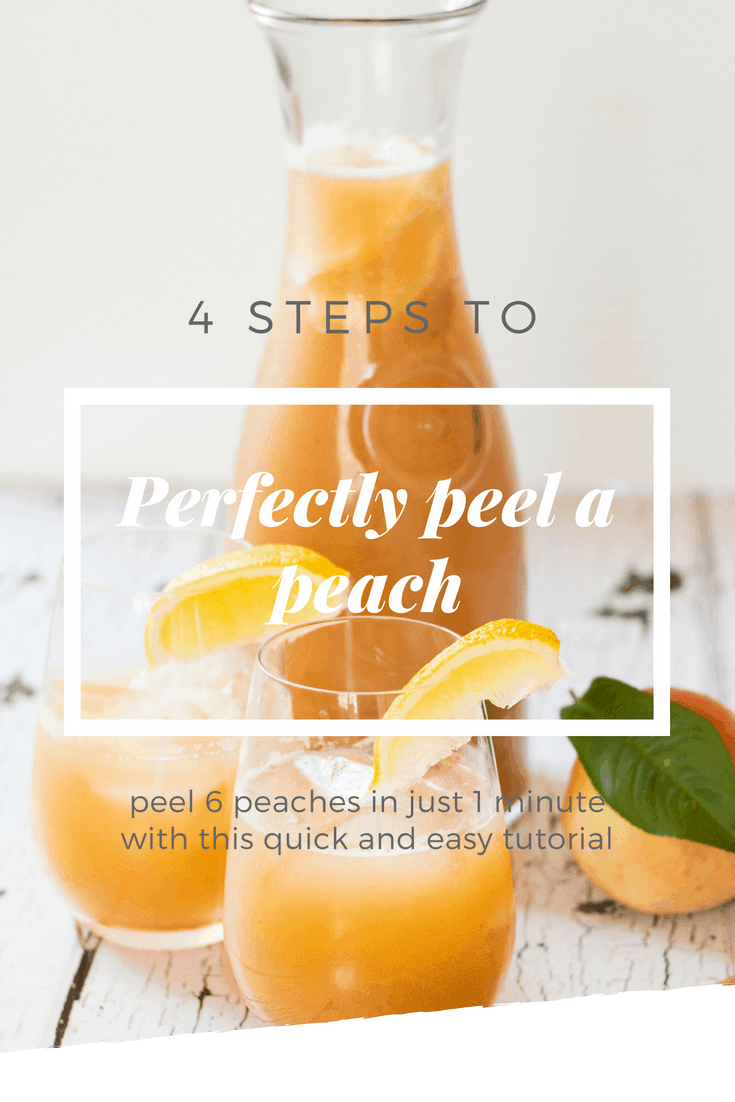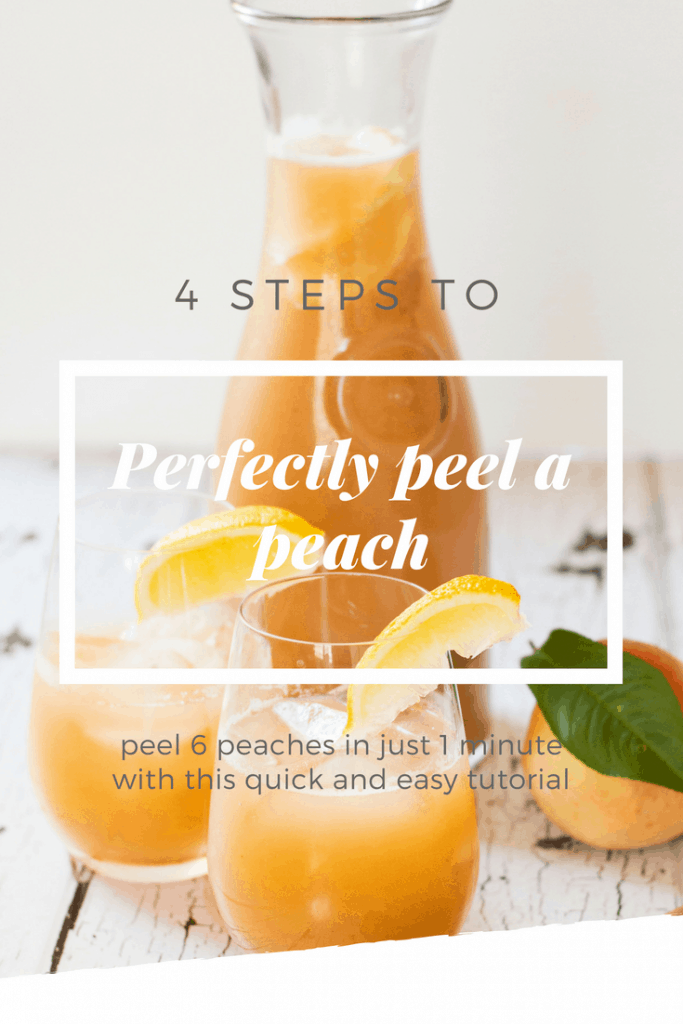 How To Store Homemade Peach Butter
Homemade peach butter is a fantastic way to use up some peaches that are about to go off, or those that aren't pretty enough to be canned, or presented in some fancy cake.
It is also a great way to use up lots of peaches if you manage to get your hand on some at the local farmers market for cheap.
This will last 2-3 weeks in the fridge if you store it in an airtight container.
It can also be stored in the freezer for up to 6 months, but be sure to leave enough headspace in your jar for expansion on freezing.
How To Serve Peach Butter
Homemade peach butter is pretty versatile, and can be used in a number of ways, including:
Dolloped on top of fresh bread with some yogurt;
Added to morning oats;
As a topping on pancakes or ice cream;
As a stir-through or layer in a Chia Pudding;
As a nice twist of flavor in a banana bread like this Banana and Peach Butter Bread with a Chia Crunch;
Anywhere you would normally use a fruit butter or jam.
Need More Recipes Using Fresh Peaches?
If you are looking for more peach recipes be sure to check out these lovelies:
I just love hearing from you, so be sure to pop back and leave a comment once you try out my peach butter!
Happy eating
xx
Recipe
The information shown is an estimate provided by an online nutrition calculator. It should not be considered a substitute for a professional nutritionist's advice.
This post has been updated from the original June 2015 post to provide more information for the reader.