I could make a whole meal based around these Potato Biscuits using Leftover Mashed Potatoes! They are such a great and exciting way to give new life to leftover mashed potatoes. Although if you are anything like me, there is no such thing as leftovers when it comes to mashies, and you will have to make a whole new batch just to make some biscuits. Such is life.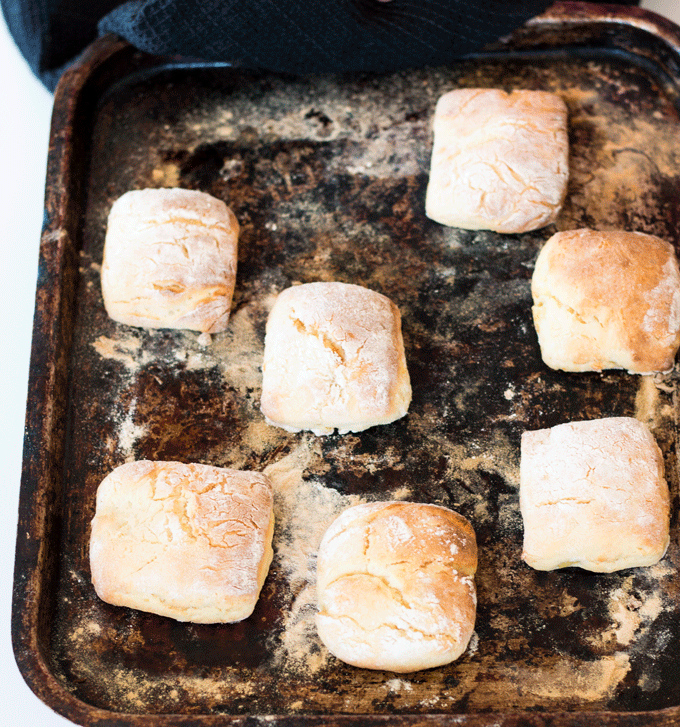 Homemade Potato Biscuits
Growing up, my brother and I used to eat so many potatoes that if we were coming over for dinner our aunt would make a whole extra batch of roasties or mashed potatoes just to be sure there would be enough to go around and there was no fighting for seconds.
We were always skinny wee things, but man could we eat, especially when it came to potatoes.
As a result, I have a LOT of potato recipes on this site, like these favorites: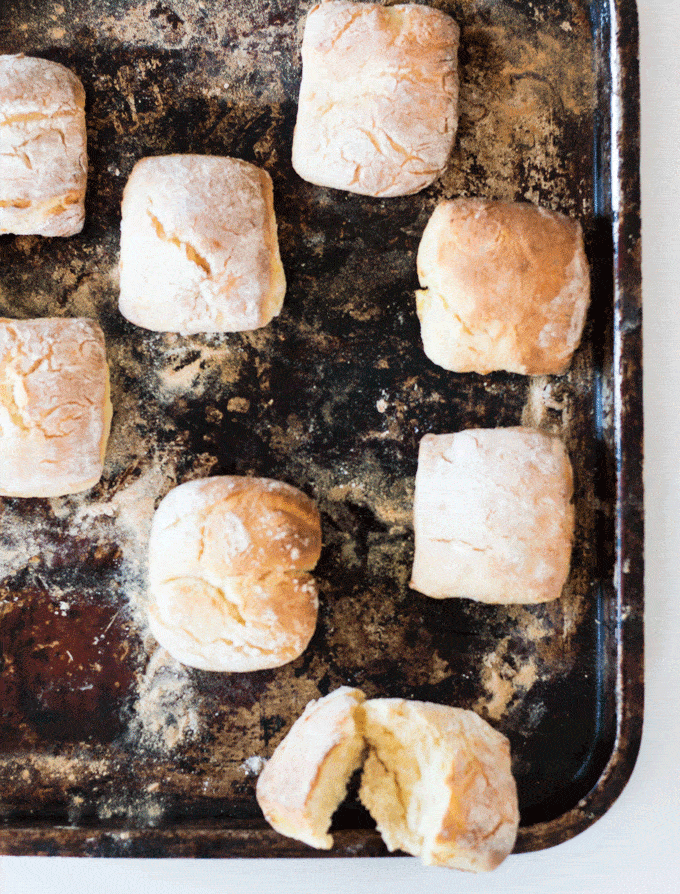 Serving and Substitutions
Not much has changed, except now I have to do a helluva lot more exercise to justify the consumption of such large amounts of creamy potato goodness.
Well, I should....maybe next year?
These Potato Biscuits are soft and fluffy little bites of pillowy goodness.
They pair perfectly with lashings of good quality butter and some honey.
Or if you want something a little more savory, just throw a handful of chopped chives into the mixture and I can guarantee you will be more than satisfied with the result (unless you don't like chives, in which case you would have wasted a whole batch of biscuits, so please don't do that).
They are best eaten straight from the oven, but they toast well the next day and make for a delicious breakfast option that goes surprisingly well with jam/jelly.
It's the simple things.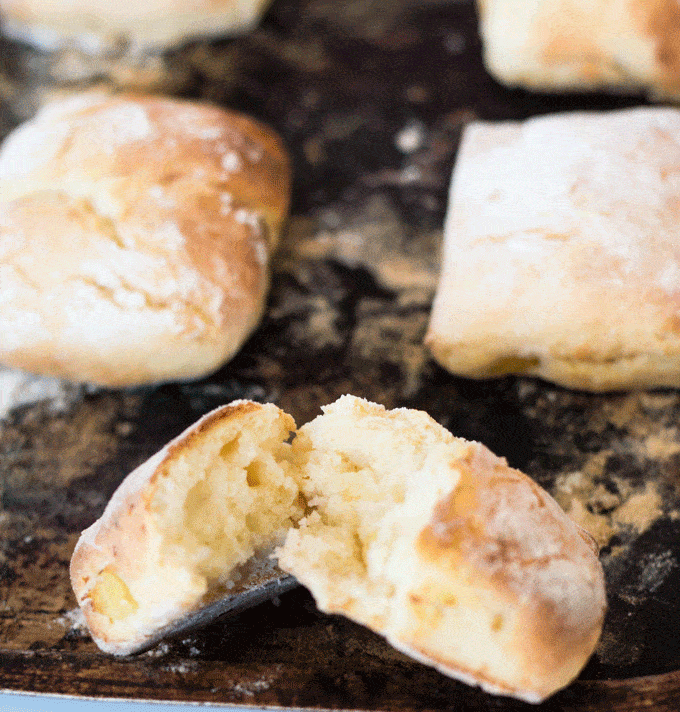 Important Notes
It is very important to use warm mashed potatoes in this recipe.
Using cold mashed potatoes will lead to more dense and less pillowy biscuits.
Use freshly mashed potatoes that are still hot, or reheat leftover mashed potatoes before using.
TIP: The mashed potatoes need to be hot when added to this recipe or you will end up with dense biscuits.
Next time you have some leftover mashed potatoes, or you just have a hankering for some fresh biscuits that are a little different, whip up a batch of these lovely Potato Biscuits and let me know how you go!
Happy eating.
xx
Recipe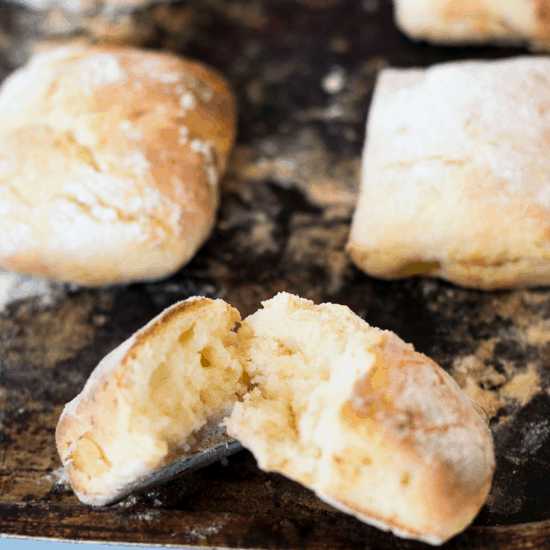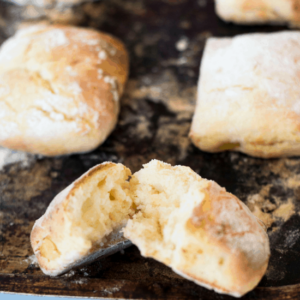 Pillowy Potato Biscuits using Leftover Mashed Potato
Soft, fluffy and delicious, Potato Biscuits are the perfect way to use up leftover mashed potatoes. Serve with lashings of butter and a dollop of honey.
Ingredients
2

cups

white whole-wheat flour

2

teaspoon

baking powder

¼

cup

butter

melted

¾

cup

leftover mashed potato

see notes

1

cup

buttermilk

1

tablespoon

chopped chives

(optional)

salt and pepper to taste
Instructions
Preheat the oven to 375 degrees

Sift together the flour and baking powder into the bowl of an electric mixer, or a large bowl if mixing by hand


Add in the melted butter, mashed potato and buttermilk and mix well until combined and a soft dough has formed and the dough clears the sides of the bowl. Add more flour if needed (but it should be a little bit sticky)


Pop the dough onto a floured surface and shape into a rough square, about 1cm tall. Cut 9 squares out of the dough and place on a baking sheet lined with parchment paper

Bake for 18 minutes, until golden brown on top

Serve straight from the oven with lashings of fresh butter and some honey. Or wait until morning, toast up and serve with some jam/jelly
Notes
The potatoes should be warm when using them. If you are using fresh cooked mashed potatoes then thats fine, but if you are pulling leftovers from the fridge, you will need to warm them up before adding them to the recipe.
Nutrition
Calories:
112
kcal
Carbohydrates:
10.6
g
Protein:
2.5
g
Fat:
7
g
Saturated Fat:
4
g
Cholesterol:
17
mg
Fiber:
1.1
g
Sugar:
2
g
Tried this recipe?
Leave a comment HERE and let us know how it was!
Need another recipe to use up those leftover mashed potatoes? Try these mashed potato cookies from Real Life of Lulu.