Elevate your weekly meals by including a healthy salmon dinner recipe in your meal rotations. Nutritious and versatile, salmon is one ingredient that is usually popular with adults, kids, and even those who don't tend to enjoy seafood. Super easy to cook, and readily available, it makes a handy ingredient to keep in the fridge or freezer for a busy week.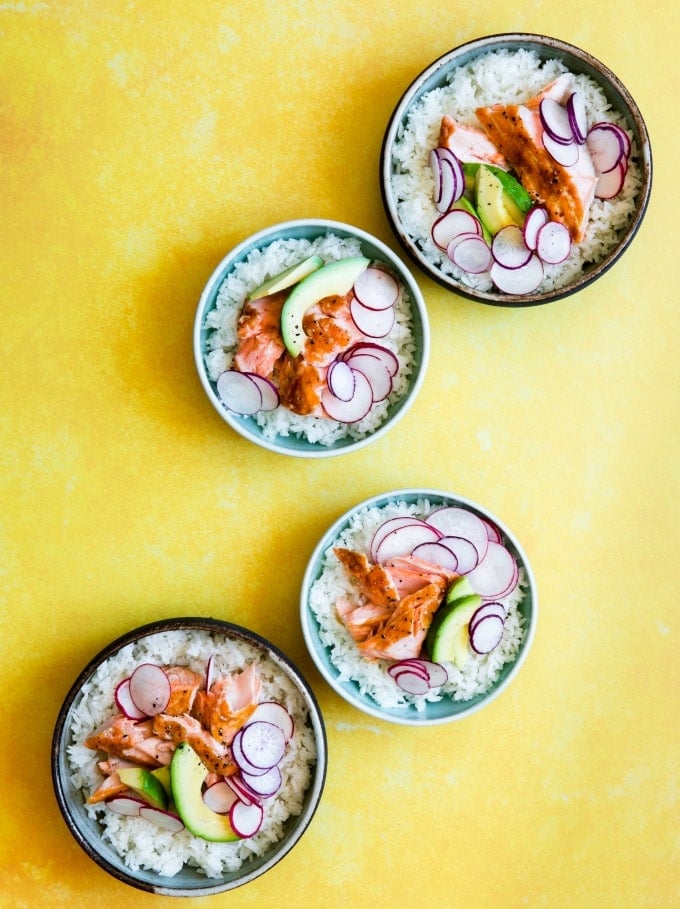 Healthy Salmon Dinner Recipes
Salmon is that fish that even those who aren't fans of seafood, end up liking.
It's easy to find it and it's easy to cook. Plus, it's a pretty versatile fish that can be used in so many ways.
We eat it quite often in my house as it's the one fish I know everyone around here can agree on. Plus I love the fact that my kids are gaining all the health benefits that salmon has to offer.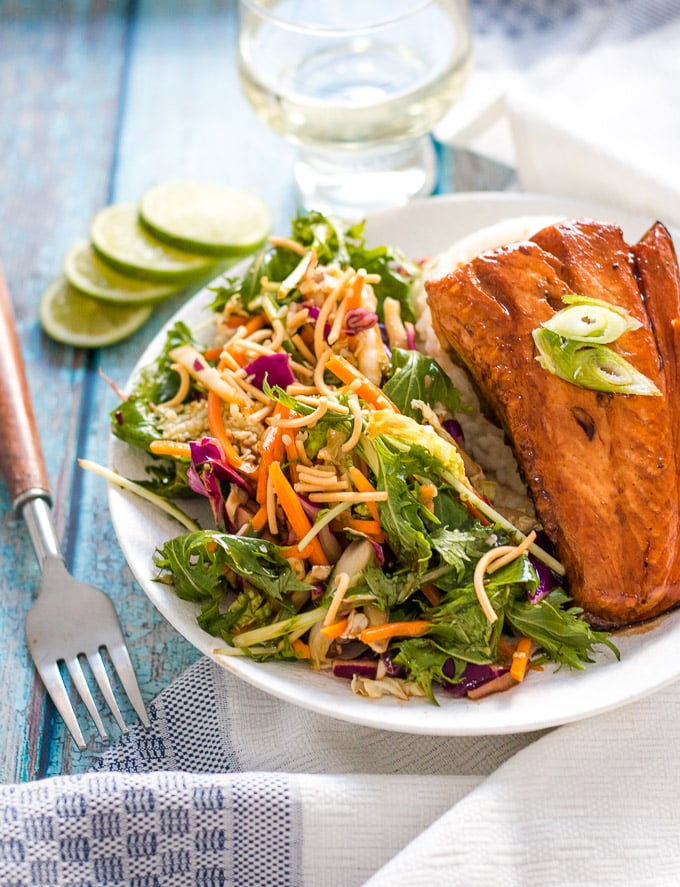 What Type Of Salmon Should I Look For When Preparing A Healthy Salmon Dinner?
Although this fish is considered a healthy addition to any diet and is packed full of healthy nutrients, it is recommended, as is the case with most foods, that you eat it in moderation.
Look for fresh, wild-caught salmon as opposed to farmed salmon.
TIP: If you are on a budget, wild-caught salmon can get quite pricey. A great way to get around this is to reduce the amount of salmon and crowd it out with sides, such as a good salad. If I buy a salmon fillet, for example, I usually cut it down the middle so it becomes too smaller portions, instead of one large.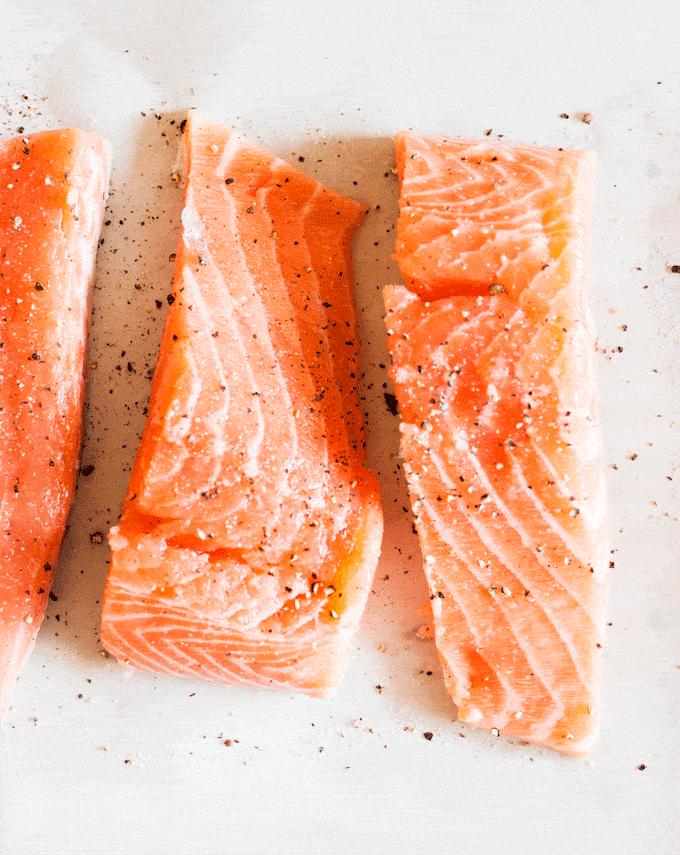 Why Is Salmon Good For Your Body
Salmon is considered a superfood as it is a great source of:
omega 3 fatty acids
vitamin D
vitamin B
choline
selenium (which has antioxidant properties)
great source of protein
can be a great addition to a low carb diet
It has been shown to assist in brain and heart health which are two very important aspects of a well-treated body.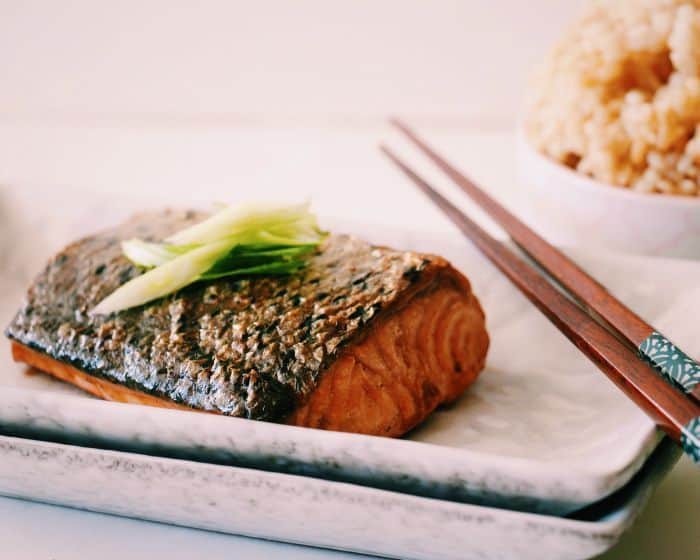 Tips For Cooking The Perfect Salmon Dinner
If you get salmon with the skin-on, you are going to want to get that skin nice and crispy to make it taste delicious (mushy, undercooked salmon skin is not appealing to anyone, and can put kids off trying it again).
My best tip for getting a nice crispy skin is to use a cast-iron skillet and then pop the salmon, skin-side up, under the broiler/grill just before serving.
Salmon is a fantastic addition to your dinner rotation, especially if you are wary of cooking fish. It can be used in so many ways. Here are some to get you started:
Healthy Salmon Dinner Recipes
Salmon is such a versatile ingredient to be included in your dinner rotation. It can be prepared in so many delicious ways and is always a hit with kids and those not usually big fans of seafood.
Don't forget to leave a comment telling me your favorite way to enjoy a healthy salmon dinner!
Happy eating.
xx
The information shown is an estimate provided by an online nutrition calculator. It should not be considered a substitute for a professional nutritionist's advice.
Don't forget to follow Whole Food Bellies on Pinterest for more recipe inspiration! Or if Pinterest isn't your style, bookmark this post! Let's keep the conversation going- join my Facebook group!