For committed foodies, no travel plans are complete unless they revolve around where you are going to eat, and what local delicacy you have to try. Wowing your taste buds doesn't have to take a back seat just because you have the kids in tow. Let's talk about family-friendly foodie travel for kids.
For many travelers, food is one of the key parts of the journey. Tasting local dishes, trying new ingredients not available at home, and connecting with the locals really immerses us in new cultures and traditions and helps to make memories that will last a lifetime.
This is true for the kids in your life too.
If your family is anything like my family, your travel is a bit more focused on experiencing new foods than anything else. Of course, we experience many other things but, we're foodies through and through. Here are some tried and true tips for foodie travel for kids (from someone who has taken her kids everywhere!).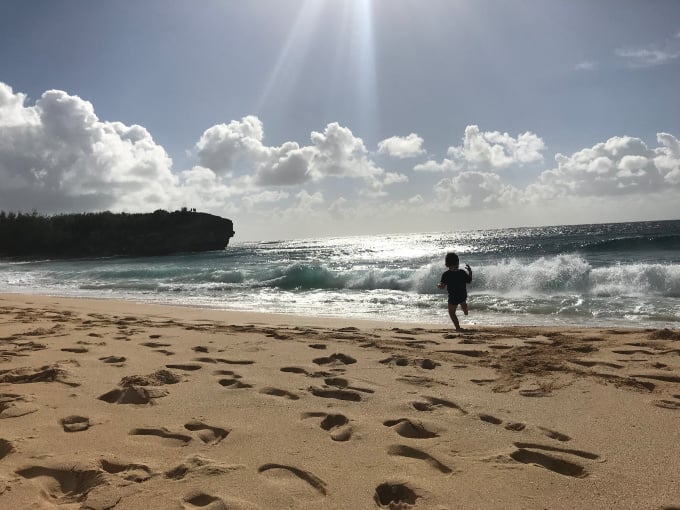 Prepare Your Foodie Trip In Advance
The ultimate foodie experience begins before you even set foot outside your house.
talk to your kids about the places you will visit and the food you will find there.
head to the library and pick up some recipe books featuring food from the country you will be visiting.
research food options before you reach the country, this is especially if you have allergies in the house. You don't want to be fronting up to somewhere like Thailand with a child with peanut allergies and not knowing where you can get safe food.
reach out to the hotel reception or your Airbnb host and ask them what family-friendly places are around and whether there are any food experiences the kids could get involved in.
If you prepare in advance you will reduce the stress and likelihood of family feuds. The kids will enjoy their experience and you will be raising your own little foodies happy to partake in the adventure. Steer clear of the chicken nuggets and the big fast food chains and you can help inspire your children to enjoy good food and where it came from.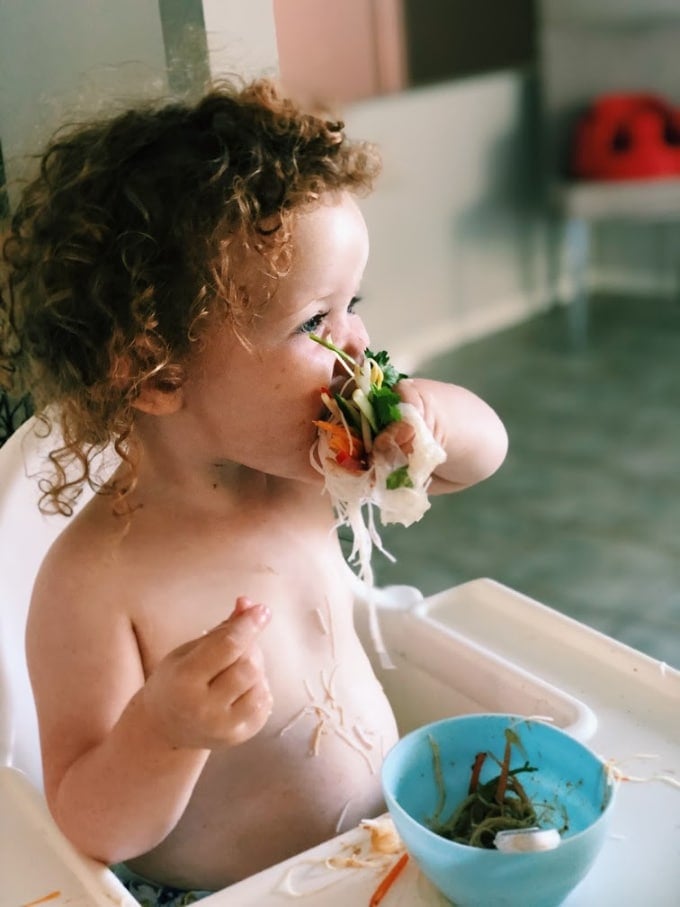 Healthy Travel Snacks You Can Incorporate Into Your Foodie Trip
I am ALL about healthy living and eating everything in moderation. However, vacation time is not the time to push that particular issue, especially when travel for kids is involved. Minimize the fights and let everyone enjoy the trip and then restart those healthy habits when you get back home.
There are some healthy eating habits you can maintain while traveling without having to give up that gelato or buttery croissant:
Rent a hotel room with a kitchenette or an Airbnb with a full kitchen. That way you can prepare one or two healthier meals at home, store snacks for while you are on the road, and then enjoy one indulgent meal while out.
Stock up on fresh fruit, oatmeal, boiled eggs, and something simple like bread and local butter to prepare a quick and easy breakfast at home before heading out for the day.
Pack a day pack with things that travel well. Think bananas, granola bars, chopped veggies like carrots and cucumbers, boiled eggs, and lots of water.
Don't be afraid to indulge a little. Every destination should have something to satisfy the fussiest foodie. Pasta and gelato in Italy are something most people can get on board with, buttery croissants in France (I mean who is going to say no to that??), meat pies in Australia, and fresh local fruit in Thailand.
Get the Kids Involved And Incorporate The Foodie Spirit At Home
I'm not going to lie, traveling with kids can be a wee bit stressful but, it's also very rewarding. Not only do you get to have some amazing and memorable experiences with your children but, they're getting to learn and experience so many helpful things for their future.
The best way to learn new things is hands-on and that's exactly what travel offers children. Research shows that children are most likely to prefer the foods their parents eat. Show your child that you are adventurous with different types of foods and cuisines and invite them into the kitchen to help you prepare meals.
There's no need to only try new things when you're on a trip. Cultivating a foodie spirit at home is a great way for kids to become more comfortable with trying new things when the time comes around for the big (or little) foodie travel for kids.
Oftentimes, kids can be uncomfortable when in new places. New sights and sounds can throw them off and make them resistant to trying something new. If they have tried the food at home whilst in their own comfortable environment, then they are likely to feel less overwhelmed and that new meal isn't going to seem quite so scary.
If you are going somewhere where they speak another language then download an app to help translate and make sure to learn a few key phrases before you leave home. Practice together. Things like 'not too spicy' can come in very handy.
Spend Time Together in the Kitchen
One of the best ways that parents can cultivate children's appreciation and curiosity about food is by cooking with them. When children learn to value the culinary aspect of eating, they carry that sentiment with them for the rest of their lives. There's also another benefit of cooking with your child – when you take the time to find recipes and cook them together, you have more time to bond and develop a shared interest.
Those recipe books you grabbed from the library? Go through them together and let your child pick out a list of foods they would like to try at home. Take them shopping for the ingredients and let them help out in the kitchen while you prepare the food.
Cuisines from around the globe can expose your child to all kinds of flavors and textures they might not normally have the opportunity to eat. Don't be afraid to try cuisines besides your local Mexican or Italian restaurant – also check out restaurants that serve foods from Southeast Asia, Africa, and South America.
Try out these recipes from around the world at home with the kids:
Ease Them Into It: Conduct Your Own Food Tour Before Leaving Home
Not all children are the same and new foods may result in a meltdown. Younger children may be harder to include in the foodie travel experience. However, if your younger child is willing, ease them into new foods a bit at a time, allowing a backup option if they don't like it. My one-year-old loves kimchi and sauerkraut because we introduced them at a young age. Similarly, all 3 children love eating sushi and making dumplings together as a family.
Once your child gets a bit older, it might be easier to let them pick new things off your own plate or to get a sample plate to try off. Let them look at the menu, read it to them and let them have a say in something new you can all try together. Maybe order a few dishes off the menu and share them, there is bound to be something they will enjoy, and having the ability to choose can make the world of difference for some kids.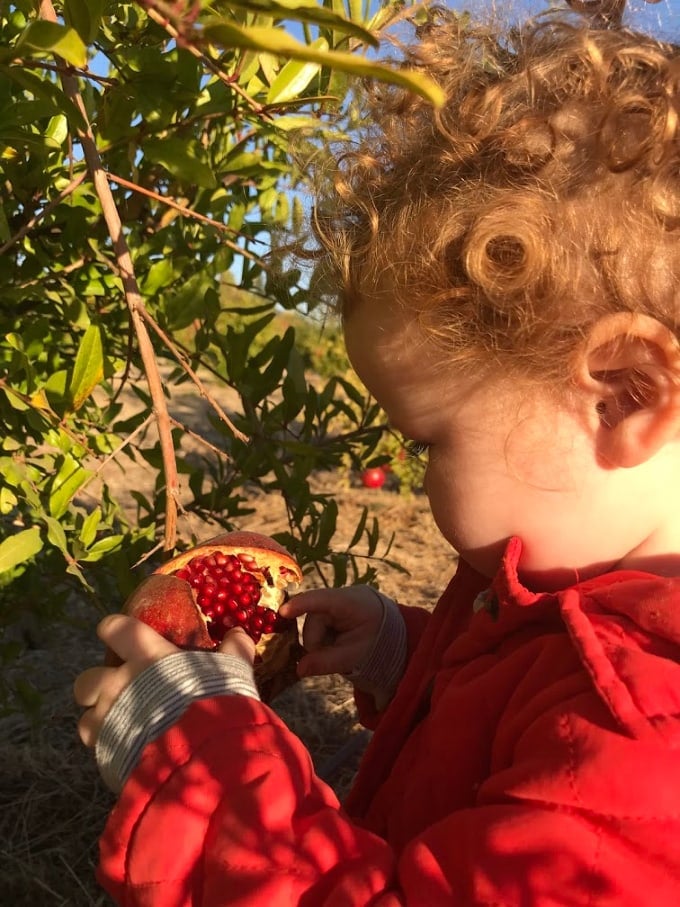 Keep it Positive
Try not to force a child into trying something new because then it becomes a negative experience. Children are quick to equate certain experiences with specific feelings. Therefore, if it becomes a negative experience for them early on, it will be hard to break them from feeling negative every time.
You want to make it a fun and exciting experience they look forward to. An experience that becomes a feeling of tradition like Christmas time, for example. If you are traveling overseas and the food is going to be vastly different from what you are used to at home then start off by talking about what you might try and what people in that country like to eat. Make them a part of the experience rather than a tag-along.
Search for meals that are a happy medium between exotic and what they are used to. In New Caledonia, while my husband and I were happy to try new dishes like Mangrove Oysters and Vol Au Vent Des Fruits De Mer, the kids would be munching on ham and cheese crepes or a cheese platter with fresh bread and fruit. They were still curious enough to give ours a try.
Ultimately, your kids should follow your example. If they see you trying new and exciting foods they will be inspired to do so as well.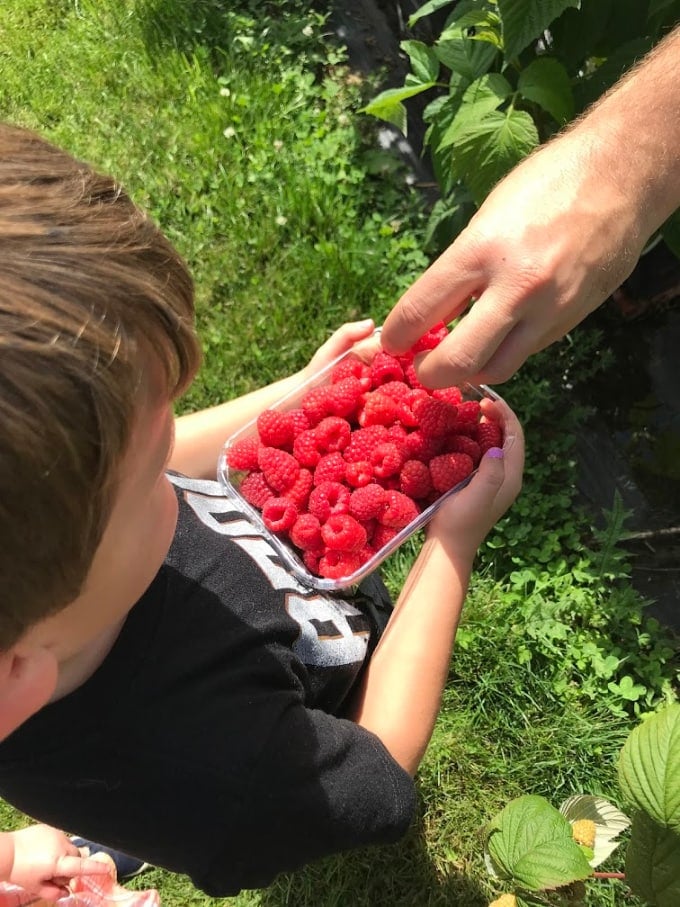 Local Cooking Classes
This is a great introduction to new foods for older kids. My 6-year-old had a grand old time tagging along to the kitchen tour at The Hyatt in Kauai. She got to see the kitchen garden and then later that day while ordering food from the menu we could see what meals they used to produce from their garden. She thought it was fantastic.
Try and find a family cooking class. It can be hard to find classes that will accept children, but they exist, you just have to look for them. If there don't seem to be any around then head to the markets, pick up some local produce, and have your own little cooking class in your apartment if it has a kitchen.
In Hawaii we would grab some super fresh fish from the market and make poké bowls;
In Mexico we headed to the fish market and enjoyed fish tacos for lunch;
We didn't have a kitchen in Thailand so we just headed to the market and grabbed lots of fresh fruit and indulged in a huge fresh food platter for lunch with lots of new fruits we couldn't access at home;
In New Caledonia, my husband would head to the local bakery every morning and grab some super fresh Ficelles stuffed with salmon or olives and we would enjoy them on the balcony for breakfast.
If in doubt. Ask a local.
Hit Up The Local Food Markets
I have always found markets to be a great place to introduce kids to new foods.
Outdoor food markets and supermarkets are full of food that you don't see every day at home. Why not let each family member choose one food they've never tried before and share them together on the beach or back at the apartment?
A word of caution though, markets can be super busy which might be overwhelming for some kids. Try to go at a time when they aren't so busy, and keep your child close.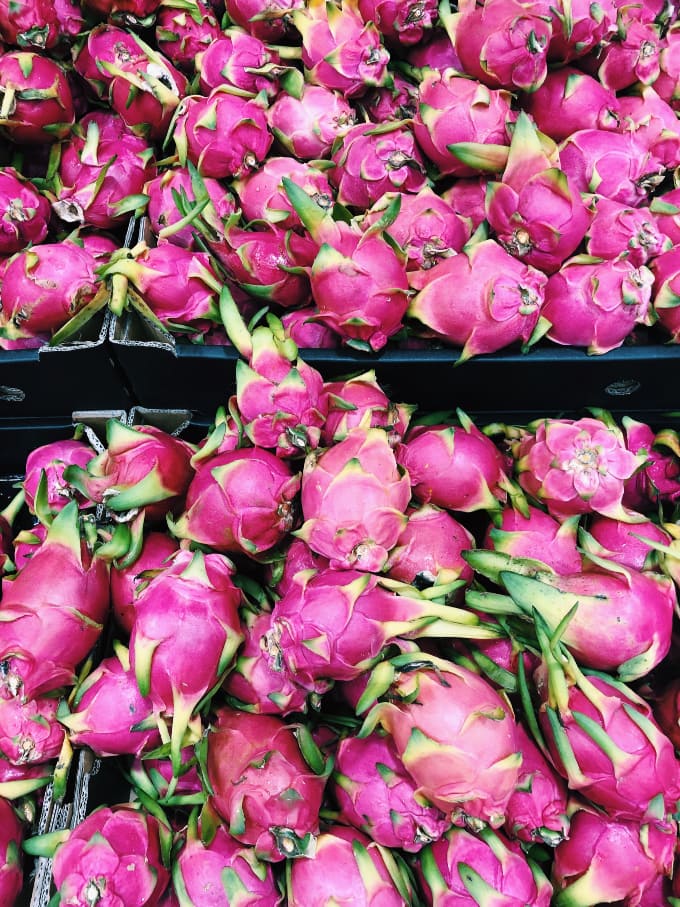 Don't Overlook Vineyards and Breweries
Vineyards and breweries are becoming the place to be for families. There are usually designated areas for families to picnic which is great for kids. In Sacramento California for example, the brewery scene is strong, and a lot of them have designated children's areas with games and coloring stations to keep the kids entertained while adults socialize.
In Australia, the vineyards tend to have sprawling outdoor areas where kids can roam, play hide-and-seek or enjoy a picnic. I had the best charcuterie board of my life at a vineyard for my daughter's birthday, featuring all local produce from Tasmania, Australia.
Do you enjoy traveling with your kids and trying new foods with them? If you have any tips for family-friendly foodie travel for kids I have missed please leave a comment and let us know all about it!
Happy Eating
xx