I am so excited to finally be sharing this Sweet Potato and Black Bean Burgers recipe.
I am pretty certain my smallest child came with an inbuilt radar; giving him the ability to tell if I attempt to do something other than clean the house during his nap time. Unless of course, I am trying to clean because we have someone coming to visit, and the house is incredibly messy…in which case the radar will work wonderfully as well.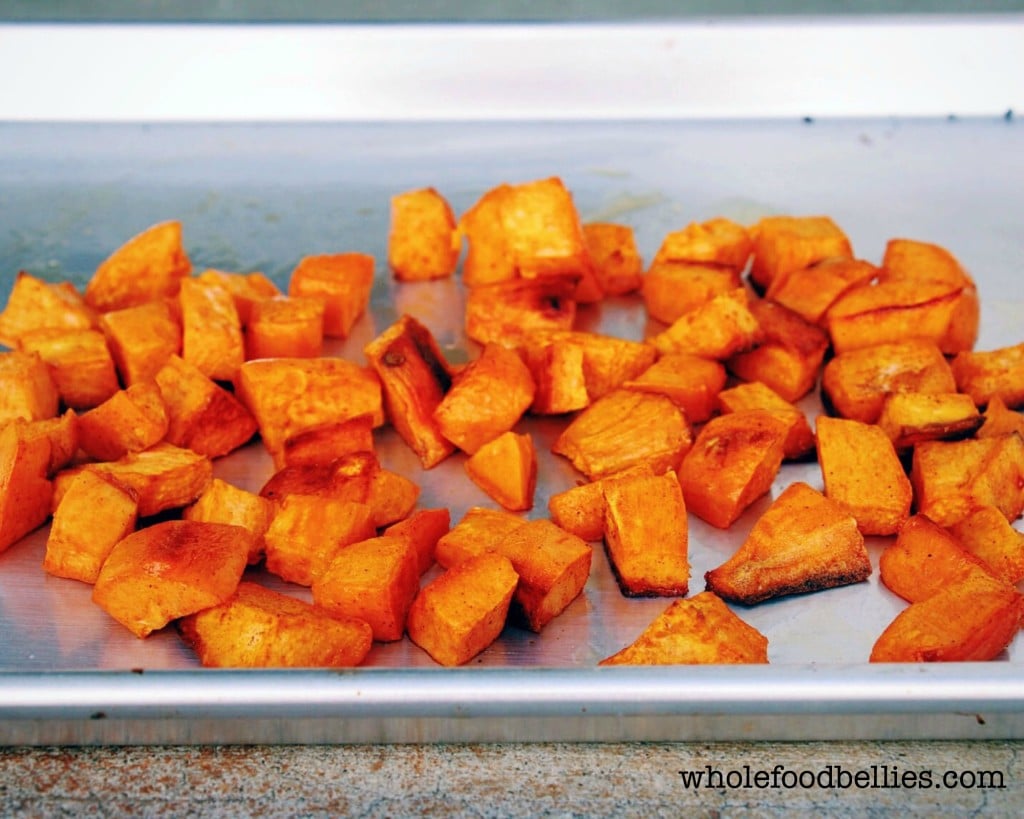 I have tried to write this recipe up approximately 337 times this week, but literally every time I sit down with the computer, he starts crying like a banshee. I could try to ignore him, but then the other one will wake up and I will have two howling banshees, which lets face it, is even less fun than one!
Same thing if I make a cup of coffee or try to eat something that I probably shouldn't be eating. Now, this has potential as a handy talent in regards to the naughty food scenario…however my 'fight or flight' reaction is just to put the entire piece of chocolate thing I am eating into my mouth before going to get them…so not much of a deterrent there.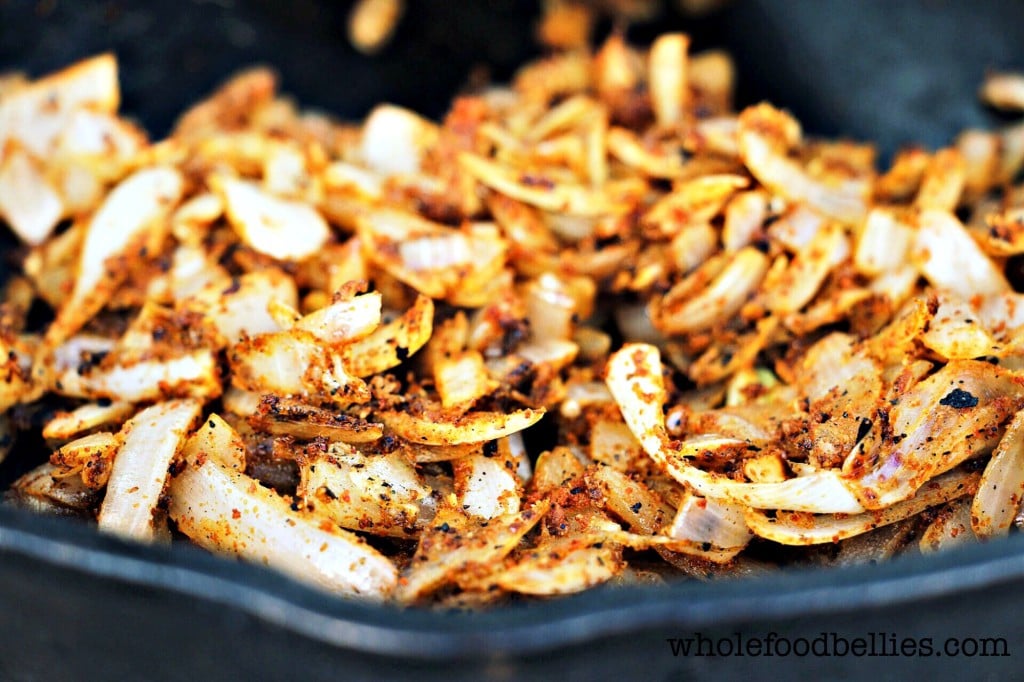 This recipe does take a wee bit of time, but most of that is oven time; not actually requiring any effort on your part – bonus! It was super popular with both my kids and my beef burger loving husband, and I was able to cram a helluva lot of veggies in there, which is a big win when you have small kids.
You could fry them but I found it easier to get them to hold together with baking. Plus it means you don't have to stand over the stove and watch them – just pop them in the oven and let the timer do the work for you. More time for chocolate sneaking chores or other fun stuff.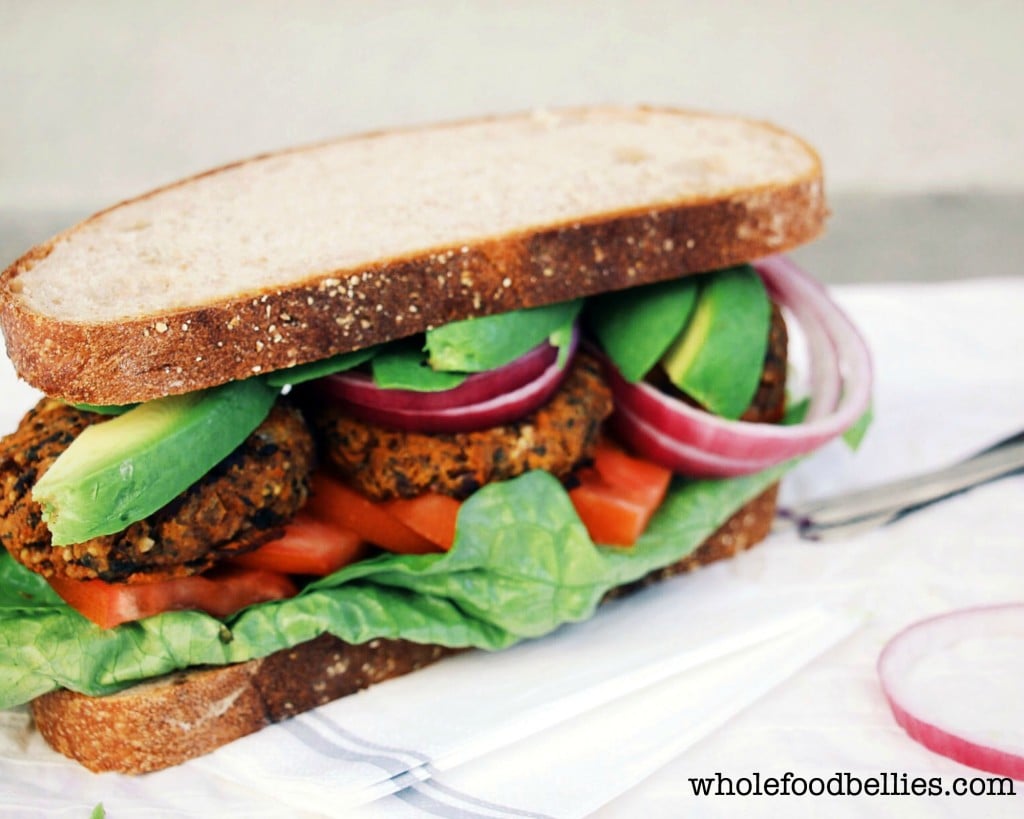 Use a measuring cup lined with cling wrap to make perfect little circle patties. I used 1/3 cup sizes for the adults burgers and 1/4 cup sizes for the kids as my two year old tends to eat more if they are mini versions. We also have to shout encouragement in the form of 'it's the smallest burrrrrrger in the world'. That may or may not work for you…I make no promises!
We ate our sweet potato and black bean burgers with some lettuce, tomato, red onion and lots of avocado in some fresh rye bread, but they are just as good wrapped in some lettuce leaves if you want to keep things on the lighter side. I popped some cold into wraps the next day for lunch as well which worked great.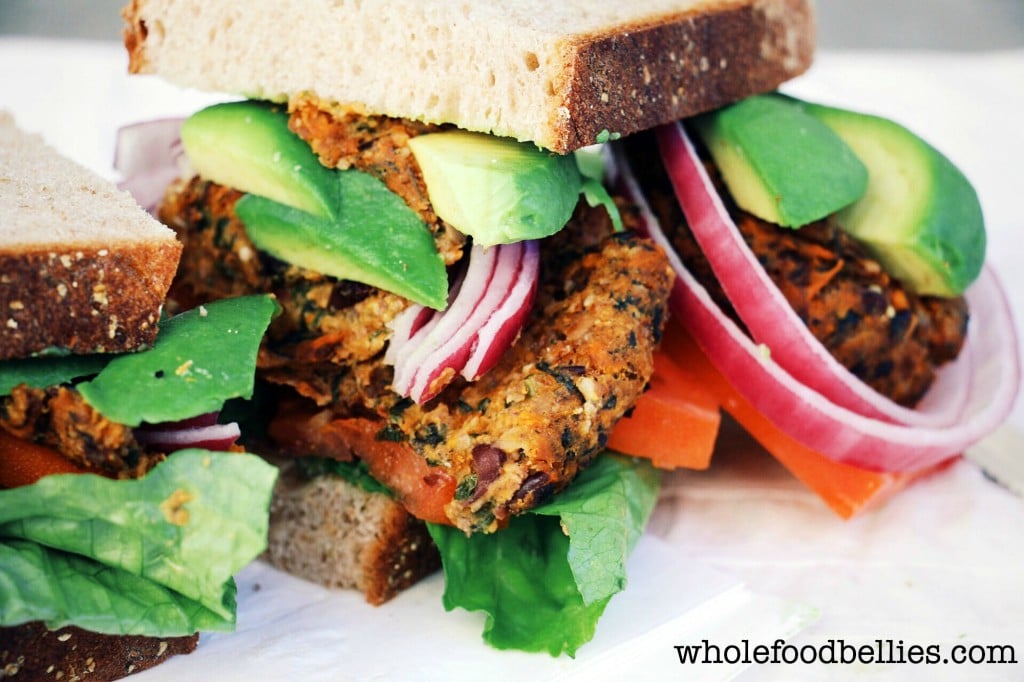 Let me know how you enjoy these sweet potato and black bean burgers! If you enjoy the recipe make sure to like it on Facebook, Twitter or Pinterest. Or pin it for later!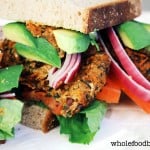 Sweet Potato and Black Bean Burgers
Sweet Potato and Black Bean Burgers are a great veggie burger option that are both filling and delicious. A Fantastic way to sneak vegetables into the kids.
Ingredients
2

cups

cubed sweet potatoes

2

tbsp plus 2 tsp

avocado oil,

divided

1/8

tsp

ground cinnamon

Pinch salt

1/2

red onion,

minced

2

cloves

garlic,

minced

1

tsp

ground cumin

1

tsp

smoked paprika

1

bunch spinach,

stems removed and finely chopped

1 15

ounce

can black beans,

drained and rinsed

2

ounces

vegan feta cheese,

crumbled (or normal feta if you aren't vegan)

1/4

cup

fresh cilantro leaves,

chopped

1/2

cup

pecan meal,

or just chopped really finely. See notes
Instructions
Pre-heat your oven to 400 degrees. Line a baking sheet with parchment paper

Place the cubed sweet potatoes on the prepared baking sheet and drizzle with 2 tsp avocado oil. Sprinkle with cinnamon and a pinch of salt and toss to coat. Roast the sweet potatoes for 25 minutes, turning once halfway through the cooking time, until tender and lightly browned. Reduce oven to 375 degrees.

Heat a tbsp of avocado oil in a large saucepan over medium heat. When hot, add the onion and garlic. Cook for 3 minutes until the onions are translucent and the garlic is fragrant. Add the cumin and paprika and cook for one more minute until the spices are nice and toasty. Transfer the mixture to the bowl of a food processor and set aside

In the same saucepan, heat the remaining tbsp avocado oil over medium heat. When hot, add the chopped spinach and a pinch of salt and cook for 4-5 minutes until wilted and tender. Transfer to the food processor bowl with the onions. Pulse for a couple of seconds until well combined but not a paste

Add the roasted sweet potatoes and black beans to a large bowl. Mash until the end result is quite smooth but still with some chunks. Add in the feta cheese, cilantro, onion mixture and pecan meal. Stir to combine.

Line a 1/3 cup measuring cup with plastic wrap and a baking tray with parchment paper. Fill the lined measuring cup with the sweet potato mixture and push down lightly to ensure the burger will stay together. Lift out and transfer to the prepared baking sheet.

Pop the burgers in the oven for about 35 mins, flipping after 20 mins to ensure even cooking.

Serve on fresh bread, buns or lettuce leaves with sliced avocado, red onion and tomatoes.
Recipe Notes
For the pecan meal just pulse some pecans in a bender or food processor until they resemble a fine meal.
Store leftovers covered in the fridge for a few days or freeze for longer term storage.
Nutrition Facts
Sweet Potato and Black Bean Burgers
Amount Per Serving
Calories 262
Calories from Fat 107
% Daily Value*
Total Fat 11.9g 18%
Cholesterol 4mg 1%
Sodium 90mg 4%
Total Carbohydrates 31.5g 11%
Protein 10.3g 21%
* Percent Daily Values are based on a 2000 calorie diet.