Lightened-up with ground turkey and laden with lots of veggies, this Instant Pot Turkey and Sweet Potato Chilli is bright and robust and ready in just 30 minutes. It is easy, comforting and kid-friendly, but feel free to add some more spice if you like a kick in your chilli.
There is nothing better than an easy dinner that the kids gobble up without complaint. This Turkey Chilli is one of those meals, and as well as my Lightened-Up Sundried Tomato and Salmon Alfredo Pasta Bake it is on regular rotation in this house.
Instant Pot Turkey and Sweet Potato Chilli
Let me start by saying that this Instant Pot Turkey and Sweet Potato Chilli is not, in any sense of the word, traditional.
I apologize to those purists that enjoy their traditional hot and spicy chili's, you will not find what you are looking for here.
Instead, you will find a lightened up, veggie and chickpeas laden instant pot chili alternative. It is bright and robust, and using the Instant-Pot means it will take a grand total of 30 minutes to make from start to finish!
Yes please!
Plus it is made with ingredients you will likely already have on hand in the fridge and pantry which is a huge bonus!
Can I Double This Recipe?
This is a great recipe to double.
I usually make a double batch and serve one for dinner and freeze the other for a day when I know I will be super busy.
To double the recipe simply:
double the ingredients;
follow the rest of the instructions as they are written;
add one more minute to the cooking time.
And yes it freezes well too. Simply follow the instructions for cooking the turkey chilli and then pop it in an airtight container or a ziploc bag and into the freezer for around 2-3 months.
Pull it out of the freezer the night before (or morning of) the day you would like to eat it to allow it to thaw completely and re-heat on the stovetop.
No Instant Pot? No Worries!!
I have included the instructions for making Turkey and Sweet Potato Chilli using an Instant-Pot (if you don't have one of these magical pots then get one asap).
But if you don't have one, you can still make it on the stove top, it will just need to simmer away for about an hour (see the notes in the recipe card).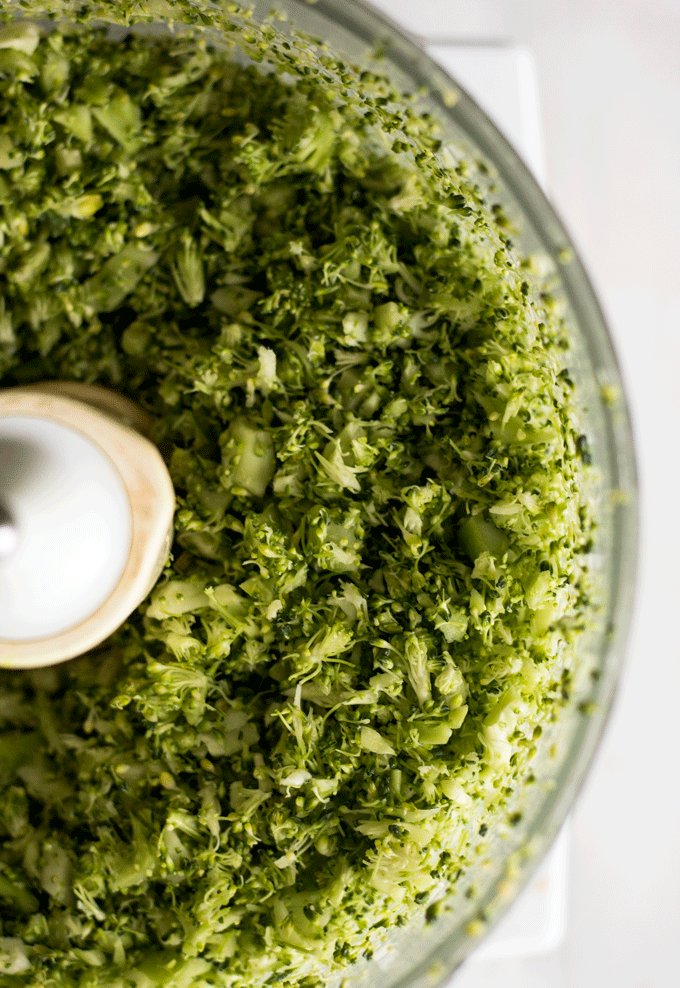 What Do I Serve With This Turkey Sweet Potato Chilli?
There are lots of option for serving up this turkey chili.
I like to change it up from time to time and these all work great:
serve over long grain, brown or wild rice;
serve over riced cauliflower;
stir through a big handful of fresh spinach once cooked;
mix through some corn to up the veggies.
If you like spice then add some more chilli, I always add some to mine and leave it out for the kids.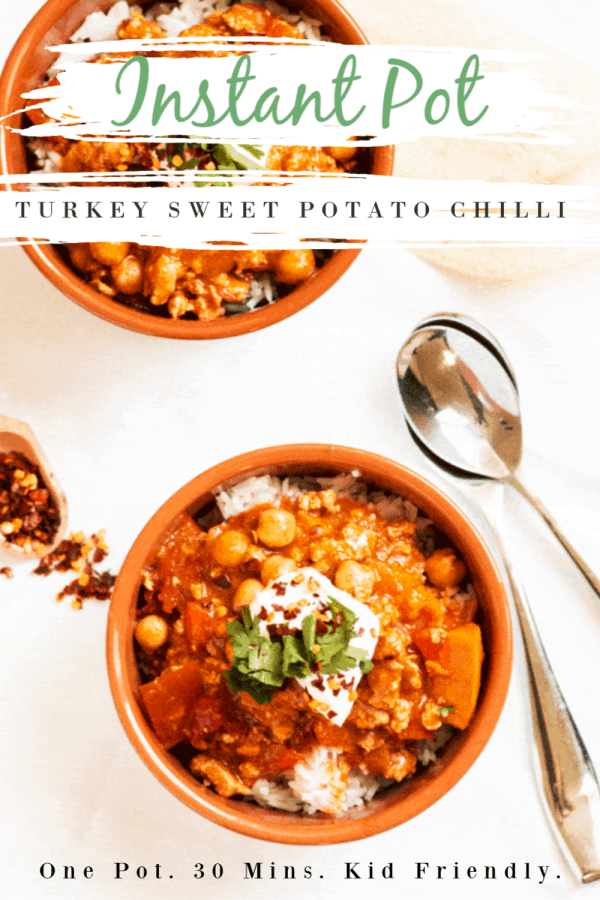 Need More Instant Pot Recipes?
Well of course you do, once you start using it there is no going back! I can help you with that:
If you don't have an instant pot or another pressure cooker then go on ahead and grab one for yourself. They free up so much time and make busy weekdays so much more manageable.
The information shown is an estimate provided by an online nutrition calculator. It should not be considered a substitute for a professional nutritionist's advice.
Don't forget to follow Whole Food Bellies on Pinterest for more recipe inspiration! Or if Pinterest isn't your style, bookmark this post! Let's keep the conversation going- join my Facebook group!