Chocolate Coconut Roughs: crumble them on ice cream or oats or pop them in the blender with some milk for a sweet drink. 4 ingredients and 5 minutes prep.
It's all about the coconut around here at the moment. My local grocery store finally started stocking unsweetened coconut flakes (yay). I may or may not have had a hand in that. I may or may not have pestered them so much, they either had to give in and stock the stuff, or face banning me from the store to get me to leave them alone. Yes, I have become that person. Not because I am overly ambitious in my quest for unsweetened coconut; but because its the only store within walking distance, and I didn't want the hassle of loading two kids into the car just for some coconut. Some may call that laziness, I call it common sense.
Seeing as I haven't stolen anything it must have been easier to just stock it rather than ban me. Well, I guess technically I did steal some tea by proxy this week, seeing as my toddler put some in the stroller and I didn't realise until I got home (local, organic, ginger tea by the way - I have never been so proud) but they don't need to know that.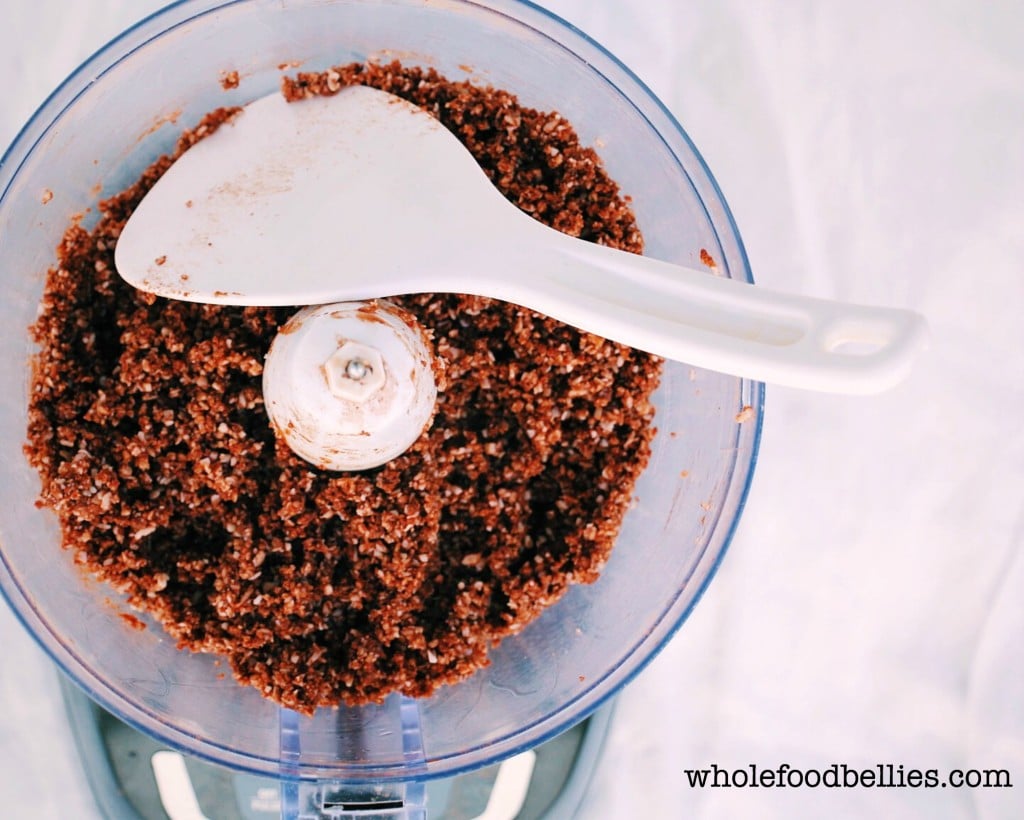 Anyway, after all the pestering on my behalf and their final decision to just give in, I now feel obliged to buy a truckload of the stuff to make sure it stays on the shelves. Needless to say you have a lot of coconut recipes coming your way! So far I have some Coconut Butter, some strawberry, pistachio and coconut overnight oats, these fantastic Chocolate Coconut Roughs and a great curry in the works.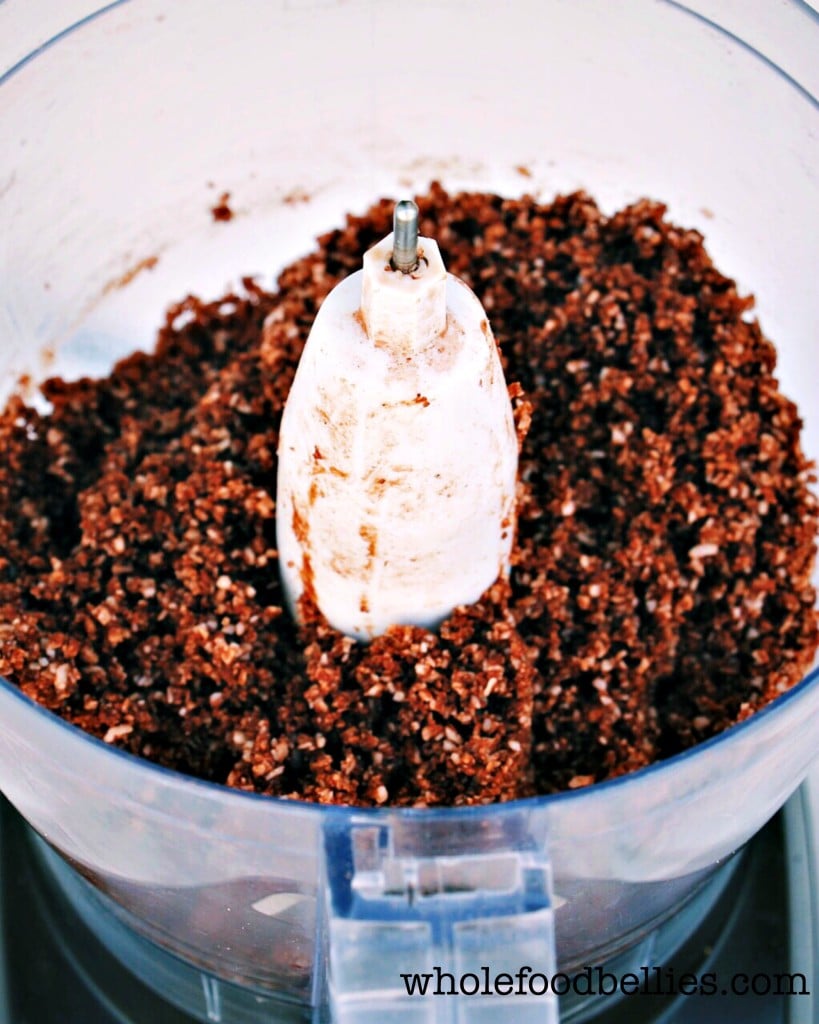 Now let me tell you about the Chocolate Coconut Roughs. This little treat is so incredibly versatile! For everyday use I make a batch in mini-muffin moulds and store them in the fridge. As a treat they are sweet enough to satisfy my afternoon sweets craving and crunchy enough to satisfy my evening crunchy craving (yes this is a thing). I crumble them up and pop them on my oats in the morning and chuck a couple into the blender with some almond milk if I'm craving a sweet drink.
For Easter I made some bird's nests using a regular sized muffin tray and filled them with berries and a couple of chocolates for my toddler and her little friends. They would also make great little pie crusts or ice cream bowls! You are only limited by your imagination!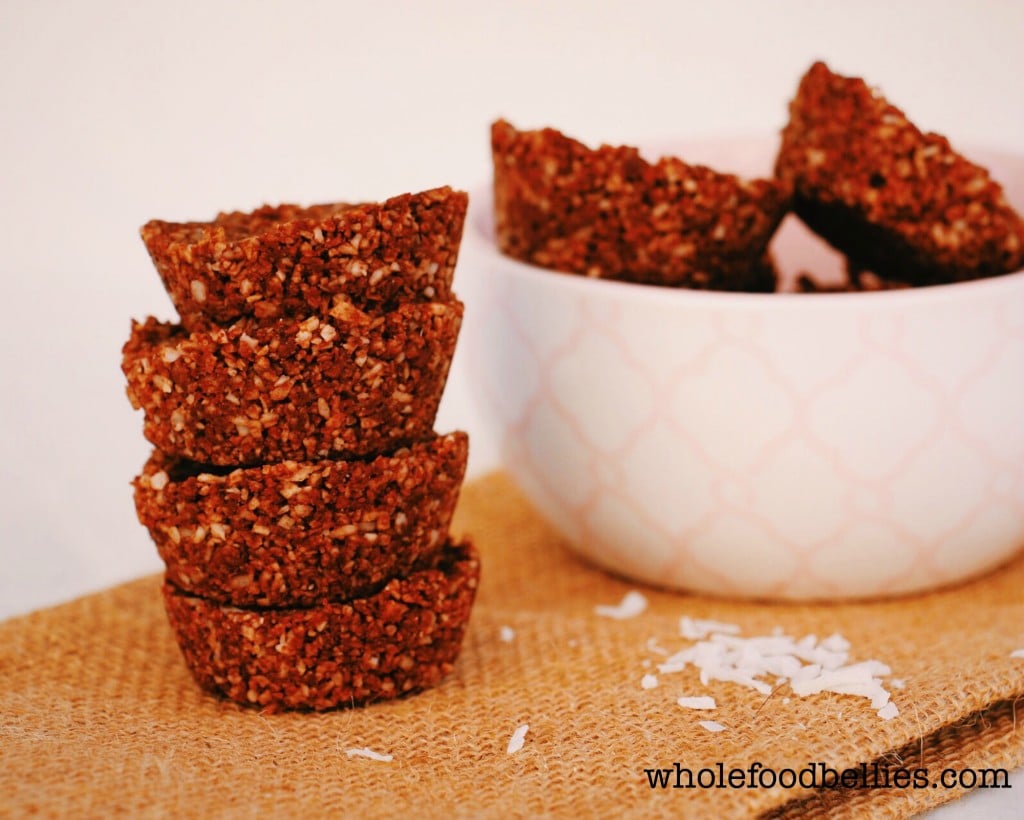 We ploughed through three whole batches before I actually got around to taking some photos of them so they must be pretty alright. What's even better is that they only require 4 ingredients and 5 minutes of your time. You can't say no to that!
Let me know how you go! Be sure to like on Facebook if you try them out or add to Pinterest for later!
Print Recipe
Chocolate Coconut Roughs
These little gems are so versatile. Use them as an afternoon sweet treat pick me up, crumble them on your ice cream for dessert or your oats for breakfast or pop them in the blender with some almond milk for a sweet drink. Only 4 ingredients and 5 minutes prep time.
Ingredients
2

cups

unsweetened coconut flakes

1

tbsp

unsweetened cocoa

2

tbsp

maple syrup

2

tbsp

coconut butter

recipe available on my site. see notes for link
Instructions
Pop all the ingredients into a food processor and pulse for 1-2 minutes until mixture is combined (you want it to just be combined - not a paste)

Using a heaped teaspoon, fill a mini muffin pan with the mixture. It will be crumbly, just press down with your fingers until compacted and firm and then pop in the fridge for a couple of hours

Once they have set, pop them out of the mini muffin mould and enjoy

Keep stored in the fridge in an airtight container for up to a week. You can also keep stored in the freezer for longer
Notes
Find the recipe for coconut butter here.
If you don't have coconut butter you can just leave it out. You will just need to leave the Roughs in the fridge for a bit longer for them to set well enough.
Nutrition
Calories:
227
kcal
|
Carbohydrates:
14.3
g
|
Protein:
3.1
g
|
Fat:
19.1
g
|
Saturated Fat:
16
g
|
Sodium:
2
mg
|
Fiber:
6.3
g
|
Sugar:
2.3
g