Start the year off right with this list of 19 mood-boosting foods that can help to perk up not only your body but your mind too. The nutrients naturally found in these foods can really give you that kick-start you need to live your best life and help you feel better for longer.
When we feel a little bit down, stressed, or overworked it can be easy to turn to our favorite comfort foods to help give us a pick-me-up. I admit that when I have had a tough day I have been known to reach for all the starchy carbs I can get my hands on.
While these foods provide temporary satisfaction to our taste buds, in the long run, they usually end up making us feel more:
lethargic,
bloated,
guilty,
and probably a lot worse than we felt before.
Processed and fatty foods not only have a negative effect on our minds, but they can also have a negative effect on our bodies too! So next time you're feeling down in the dumps, try food or snack that has nutrients proven to improve your mood and that will be kind to your body! Once you get into the habit of reaching for a banana instead of a bag of chips it can become second nature.
And I mean - dark chocolate is one of the foods known to be mood-boosting so it can't be that hard, am I right?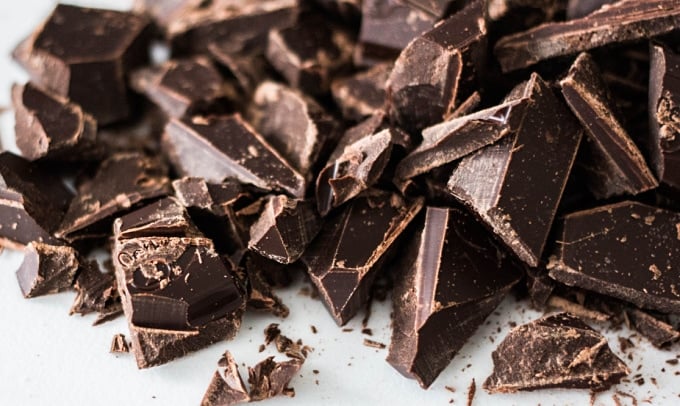 There are even foods that can help to alleviate symptoms of depression and anxiety.
The team at Shari's Berries put together these great visual guides on mood-boosting foods, which include foods that you can incorporate into every meal of the day. That's something you can feel good about! I have also included a bunch of recipes including the key ingredients to help get you started.
Mood-Boosting Foods: Fruits and Vegetables

Recipes containing these mood-boosting fruits and veggies:
Mood-Boosting Foods: Protein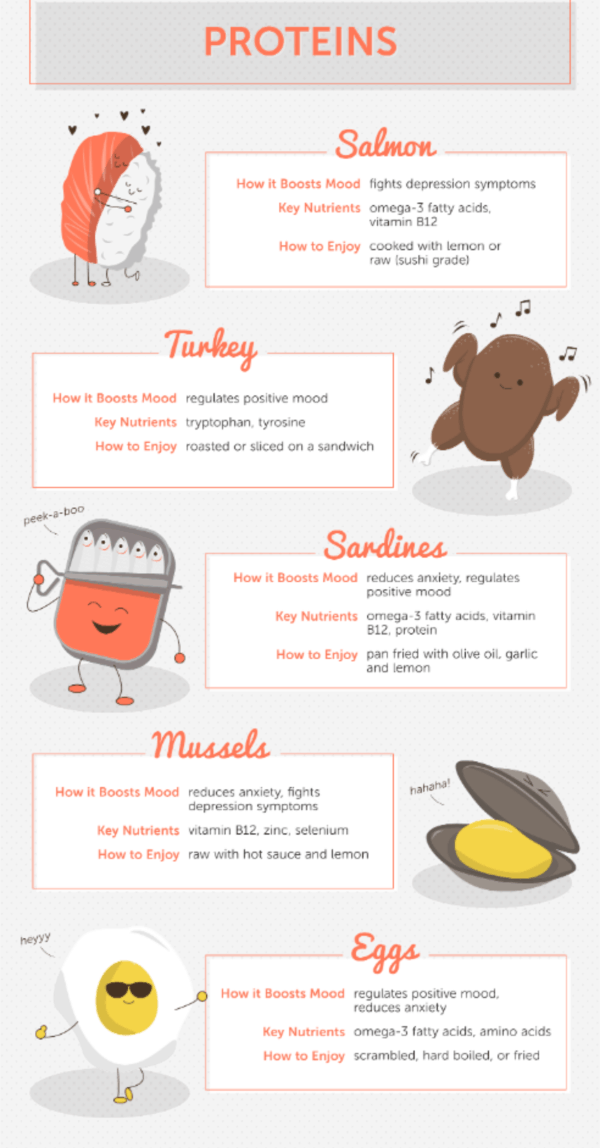 Recipes containing these mood-boosting proteins:
Mood-Boosting Foods: Grains and Seeds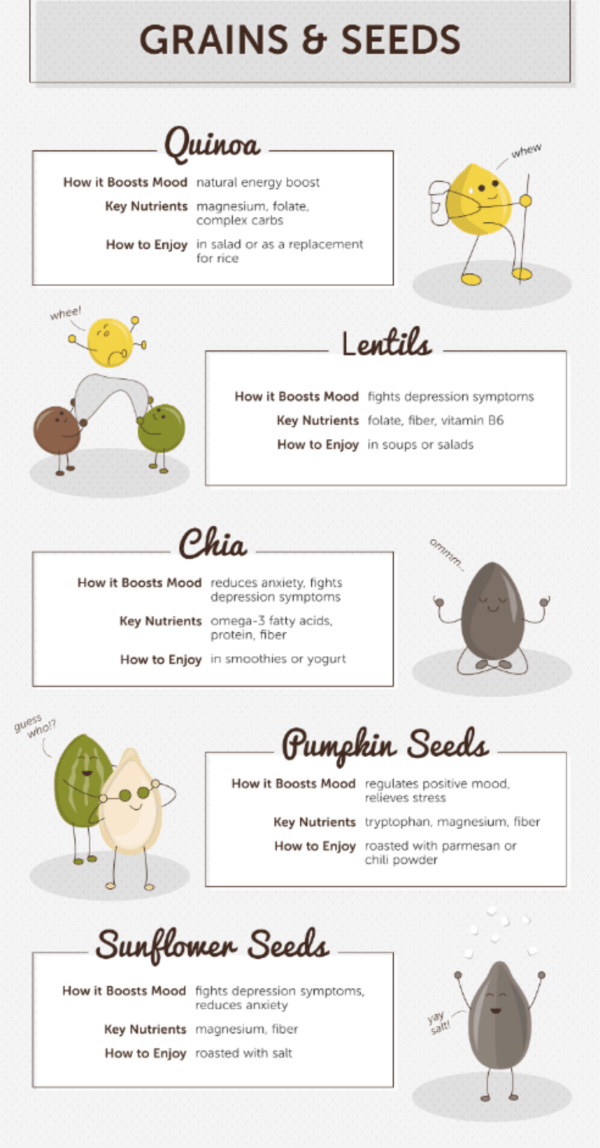 Recipes containing mood-boosting grains and seeds:
Mood-Boosting Food: Snacks and Drinks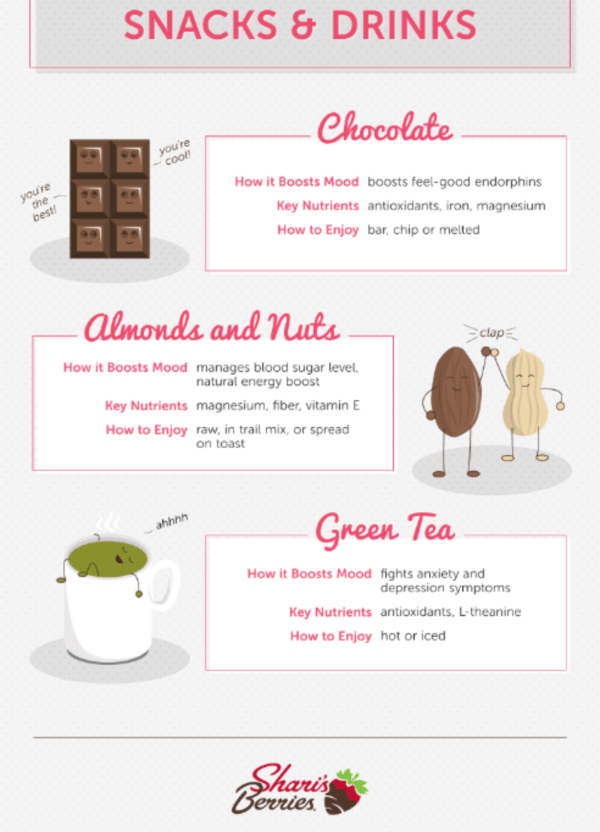 Recipes for mood-boosting snacks and drinks:
Wow, that was a mammoth list. I hope this gives you some inspiration to get some mood-boosting food into that body of yours.
Let me know if you have a favorite recipe containing any of these foods.
Happy Eating
Donna xx