Looking to make a crack at clean eating this year? Here are my top 10 tips for making clean eating work for your family (on a budget).
I feel like we have been pretty good at sticking to our 80% rule for the year. Don't get me wrong, there have been bad days, pizza days and ice cream days, but hey, that is totally called for on occasion IMO!
So what have I learned over the past 6 years of following a clean eating lifestyle? A lot! I want to share with you a couple of tips I have picked up along the way, which I think are imperative to having a good year, in terms of clean eating (on a budget) at least.
(1). MEAL PLANNING is king.
Spending a half hour over the weekend planning what you are going to eat throughout the week really is the key to staying on the right path. If you have clear goals as to what you will be eating on what night, and you have shopped accordingly, you are more likely to avoid that 'hmmm, what are we going to eat…let's order pizza/sushi/chicken korma and lots of garlic naan' predicament.
Don't get me wrong, there will no doubt be nights when the pizza will win, there definitely have been around these parts, but hopefully less and less.
Need some recipes that can be prepped ahead of time? Check these out:
Make up a batch of overnight oats at the start of the week and just grab and go with brekkie in the morning. No more reaching for the sugary cereals.
Chia pudding also makes for a great prep ahead breakfast. Use up whatever fruit is in season to save on money.
Make up a batch of chicken breasts like these Middle Eastern style ones and then throw some slices into wraps for lunch and pair with a salad or throw into some pasta dish or salad for dinner.
Salads like this one are great for making a big batch and toting along to work for lunch.
For the kids, I love including some little cauliflower tots or fritters in their lunch box. I tend to make a big batch on a Sunday night using whatever leftover veg I have in the fridge.
(2). The FREEZER is your friend.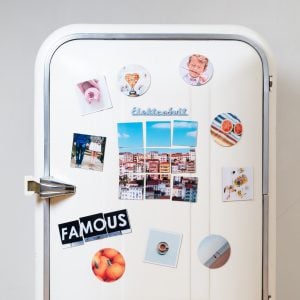 Having three kids under five certainly has its moments, and there have been nights where I really could not muster the energy, or the wherewithal, to get into the kitchen and do some cooking. Having a couple of back up meals in the freezer really has been my saving grace more than a few times.
My main tip is to always make some extra if you are making something that is freezer friendly. We definitely don't have a big freezer, but we still manage to store a good selection of random dishes there.
Bonus: if you forget to label them, you even get to have some freezer surprise on occasion.
Black Beans, muffins and soups are always in our back up supplies. I definitely plan on making more of an effort with freezing extras this year.
(3). Another friend you need to keep close is the SLOW COOKER or pressure cooker.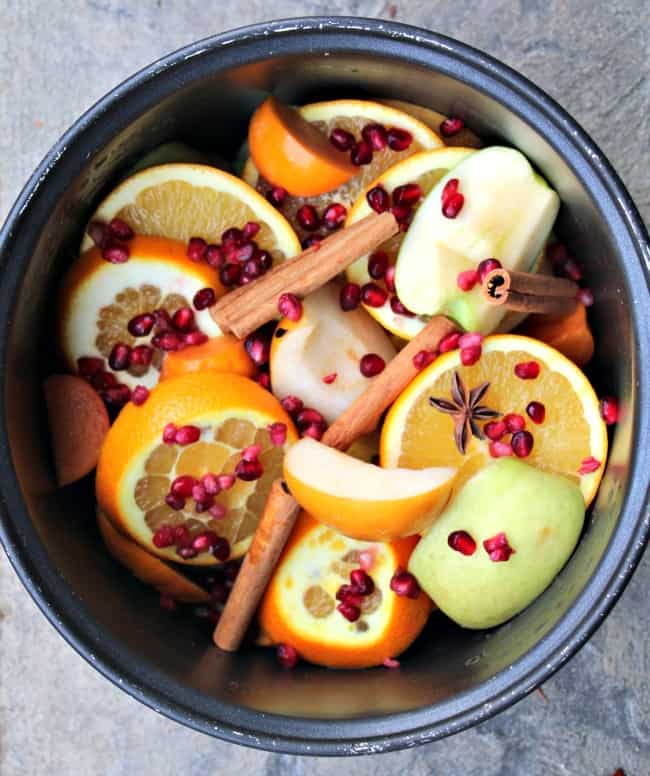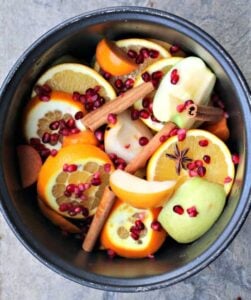 We have a cheapie $30 slow cooker/rice cooker/steamer combo contraption, and it has been waaaaay overworked over the years. I have a few staples I make in there about once a month - including refried beans, black beans and vegetable stock, and I always make one or two main dishes in there throughout the week too.
In summer, I stick it out on the back porch and let it cook away, to keep the heat out of the house (of course, beware if you have a dog, or over curious children).
Slow cookers and pressure cookers certainly make light work on busy weeknights, and you can even have them working overnight or first thing in the morning on a timer if you want to wake up to some oats or chocolate covered strawberry quinoa.
In the past year, I have started relying more on an Instant Pot, just because they are so quick and so versatile. I have been using this one, and cannot recommend it enough:
Check out my Pinterest boards dedicated to
clean eating slow cooking recipes
and
instant pot recipes
for some inspiration.
(4). Shop in SEASON.
I cannot emphasize this one enough, especially if you are clean eating on a budget, and want to save a few pennies this year.
Before I started thinking about what I was eating, I just bought what I wanted, when I wanted it. It could get so expensive!
For example, if I buy strawberries at the height of summer in Sacramento, I can get a whole tray of locally grown delights for about $10 - that's about 6 punnets. Right now (in winter), if I pop into the local supermarket, a single punnet is $6 and comes from God knows where sprayed with god knows what.
Why do that, when there is so much awesome stuff you can be eating fresh every season? If I go to the Farmer's markets at the moment, apples are 5lbs for $5, persimmons are 3lbs for $3 - makes sense to buy those things now right? When the season is ending, and they are selling off the last of the produce for cheap - preserve it by canning or even just freezing (see below).
(5). PRESERVE the season.
You don't have to get into the whole canning thing (although I highly recommend it - we are currently enjoying home-grown and canned peaches in the middle of winter, and it is nothing short of ridiculously satisfying).
But if you preserve the abundance of the season when it is at it's cheapest, you can enjoy the best bits for months to come, at a fraction of the cost of buying produce out of season.
For example, this summer our peach trees produced so much fruit I had to learn how to can because no one wanted to take any more peaches off my hands (can you imagine!), and I didn't want them to go to waste. I now have peaches for the rest of the year - some canned, and some in the freezer.
Again, when it got to the end of summer and heirloom tomatoes were being sold in HUGE trays for $6, we bought several trays and got to work making tomato sauce. I didn't can it, but we now have a freezer full of tomato sauce, perfect for pizza and pasta on a whim, for a fraction of the cost of the stuff available at the supermarket (and so much better).
It really pays to get the good stuff when it is at it's cheapest and preserve it for the rest of the year. Plus, it doubles as great accidental meal prepping 🙂 Pesto freezes really well and can be a great option if your homegrown herbs are in overdrive. On a busy day just pull some out to defrost and then throw it through some cooked pasta, how easy!
(6). GROW some herbs.
Seriously, this is the biggest money saver around! I was in Target today, and they were selling tiny little punnets of dodgy looking herbs for $2.99 - that's more expensive than a whole pot of living herbs, that will last for months!
I haven't put in my full edible garden yet, that is a slow, slow, slowwww work in progress.
However, what I did do straight away, was buy little pots of mint, parsley, coriander/cilantro, thyme and rosemary. I pick some when I need it, and then just let it do it's thing on the counter. You don't even need a garden, or much space at all really.
If they go into overdrive just make some pesto and freeze it (see the full circle we are getting here):
(7). Buy some GOOD Meat
Ok so this one may seem counterintuitive...we are going to spend money to save money.
BUT investing in some good meat can save you money in the long run. If you have the freezer space and the money for an initial investment then buying a ¼ cow and freezing can be a great money saving option.
Last year I started using Butcher Box. Their meat is pasture raised and grass-fed and it tastes amazing. It works out to be $6 a portion...not cheap but hear me out.
When we started using it we started reducing the meat we ate and upping the veggies included within a meal. In the end, it works out cheaper, healthier and better for the environment.
(8). Eat Leftovers
I live and die by the mantra 'Waste Not Want Not'.
Do Not Waste Food.
Yesterday's leftovers can be turned into a perfectly respectable meal the next day or sent along to work in a lunchbox.
Try these:
Get creative, this will save you so much money in the long run. Plus, if you are forking out the big bucks to buy local, organic produce, you don't want to waste that stuff.
(9) Make Your Own Dressings, Sauces, and Broths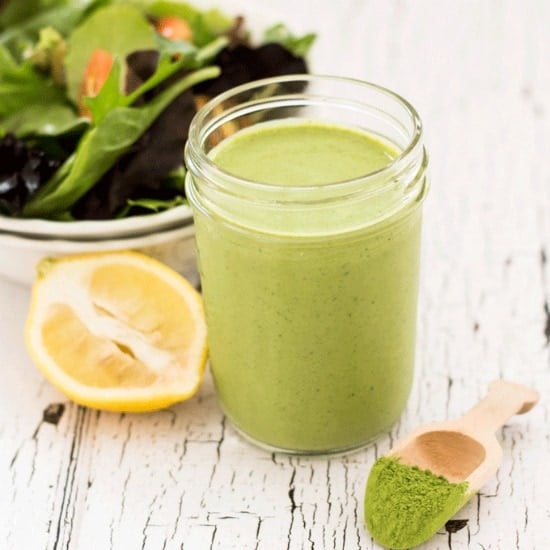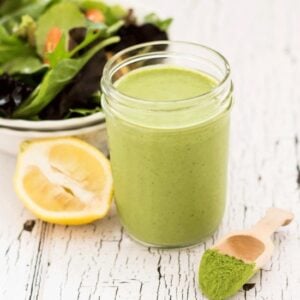 These are the things they will gouge you for in the supermarket. Something that costs less than nothing to make at home can end up costing $4-5 a bottle at the store, especially if it has the words organic attached.
Here are some ideas to get you started:
(10). Costco (and other big box stores)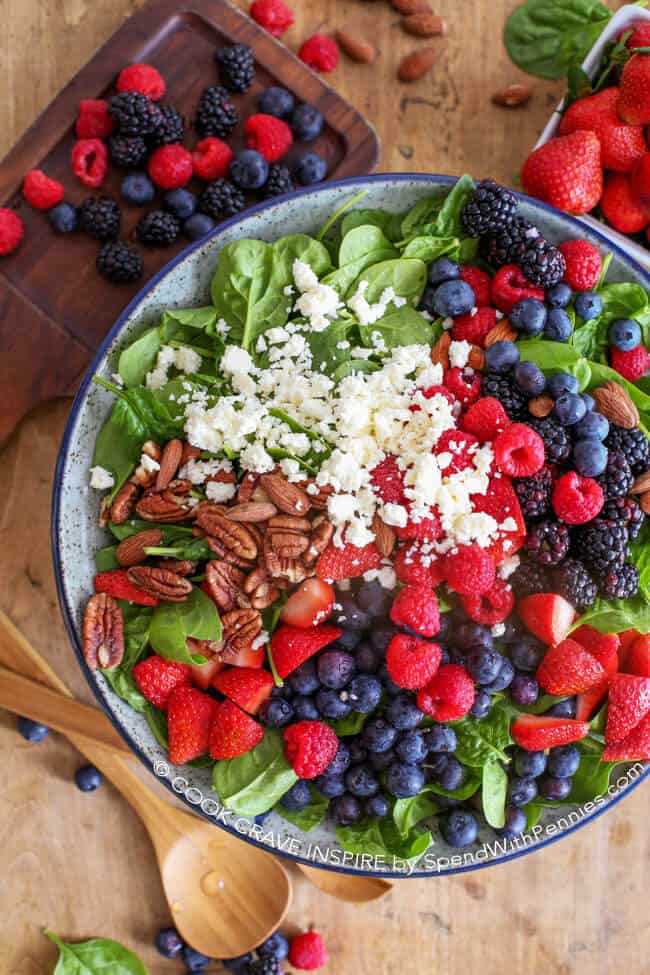 I feel like I sound like a broken record here.
Don't get me wrong, don't get everything from these places. If I can I prefer to shop local and support small businesses but there comes a point when you are feeding a family of 5 that you have to be strategic. Spend your savings on the in-season fruit from the farmers market and it will all be ok.
Seriously seek out those discounts in the big box stores for things you use a lot. I use these stores for things like:
Big bags of organic spinach. They cost about $4 in costco and will last for smoothies and salads all week;
coconut water;
açaí berries smoothie packets;
pure maple syrup;
bananas.
Everything else I try to buy local. Do what works for you!
Do you guys have any tips I have missed? I would love to hear them so be sure to leave a comment and share with everyone else!
Happy Eating
Donna
xx